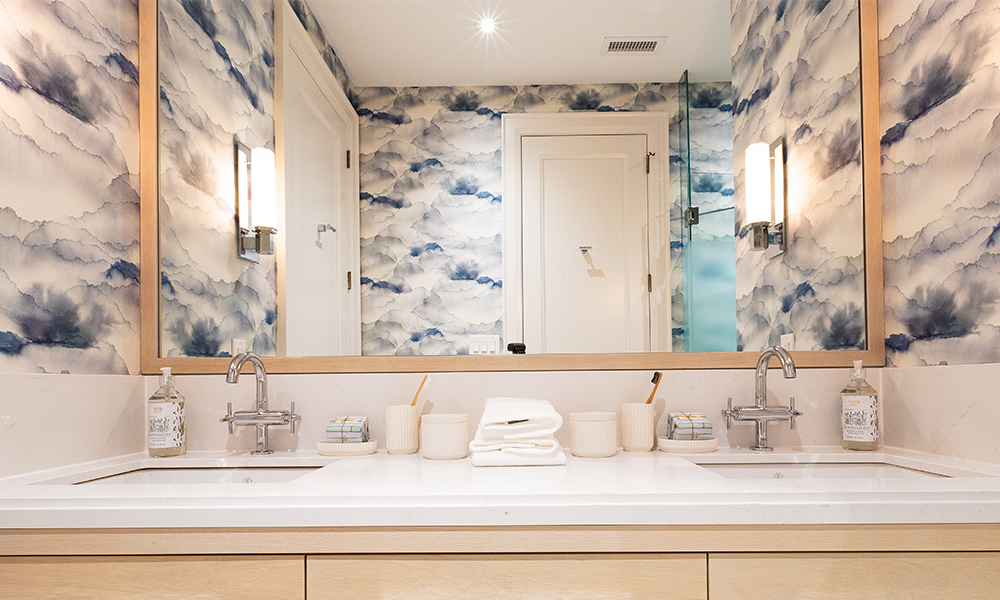 We love wallpaper for its unique ability to bring colour, pattern, or texture to a room. Perhaps once seen as an outdated and time-consuming choice, wallpaper has come a long way in both design and ease of use – and it's making a major comeback.
From stunning hand-painted florals on silks to graphic patterns in bold colours, wallpaper adds a ton of character to a space. Still skeptical? We've rounded up five ways to use wallpaper for a dose of major personality in your next design project.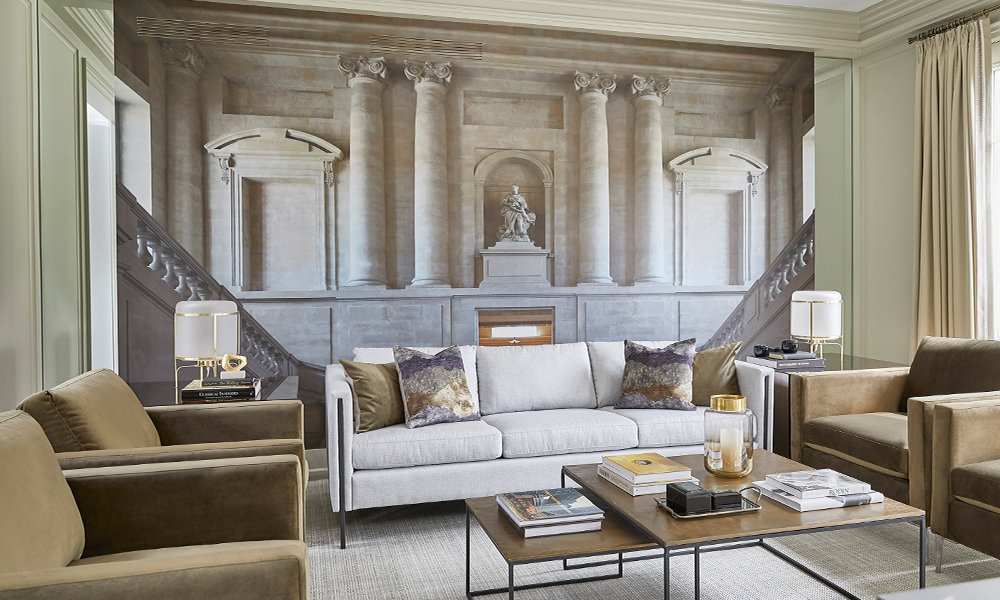 Treat It At Art
There are a different ways to add interest to a large wall – like paneling or art – but none are as impressive as a wall-to-wall mural. In this living space, a photograph was blown up to create a dramatic wall covering (and conversation piece!) in the room.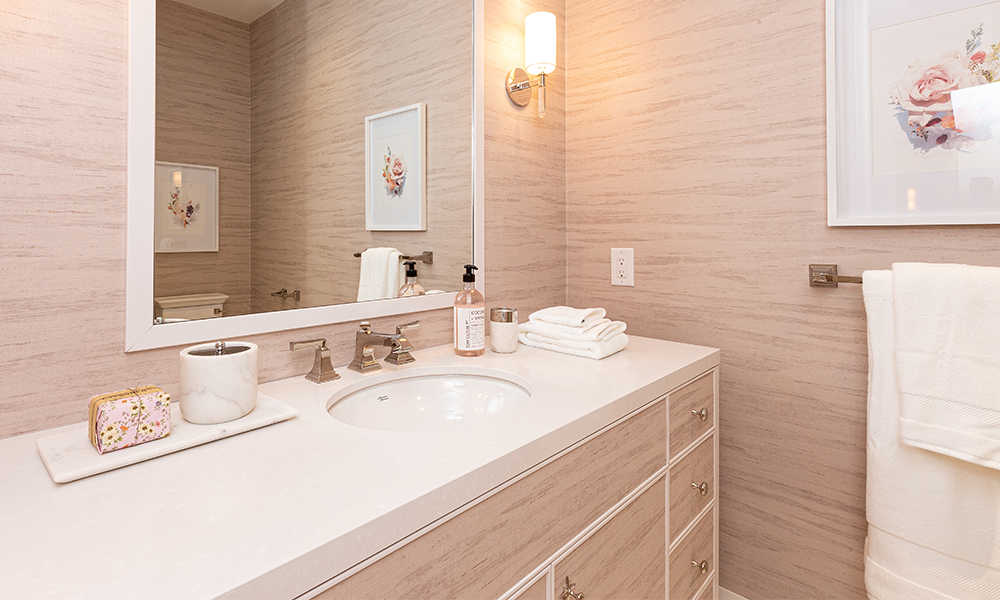 Think Beyond The Wall
Understandably, we typically think of using wallpaper on walls. But consider other placements like ceilings, kitchen backsplashes, or in smaller applications like the back of a bookcase. Here, the wallpaper that was used on the walls was also added to the vanity drawer fronts, giving an extra layer of texture to the room.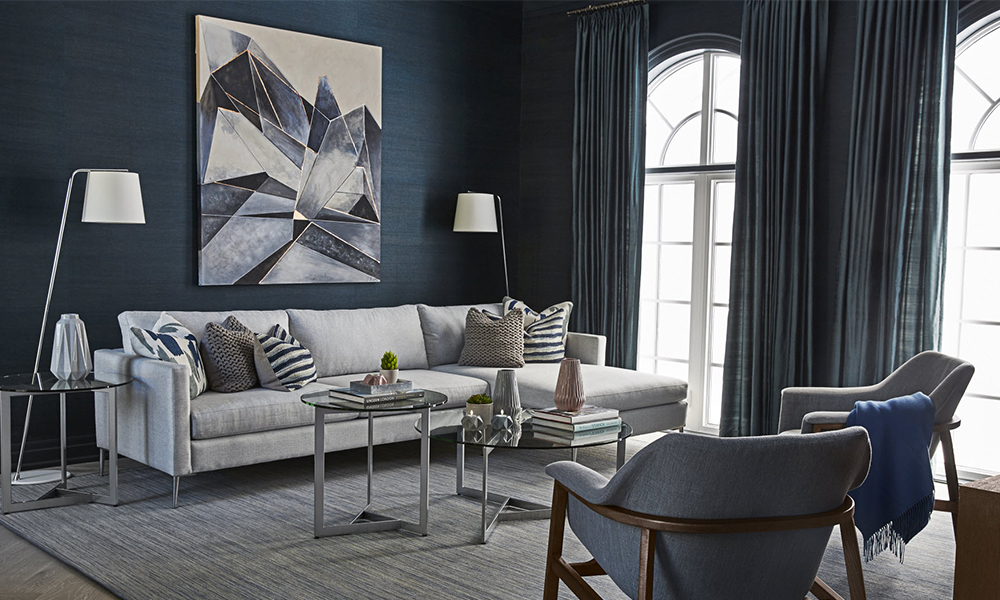 Set The Mood
Wallpaper is a great alternative to paint when creating a dramatic space. Subtle textures or patterns in the wallpaper can add a sense of moodiness to the room, making it cozy and inviting. Grasscloth or a vinyl look-alike is the perfect entry point into textured wallpaper for its abundance of colours and timeless style.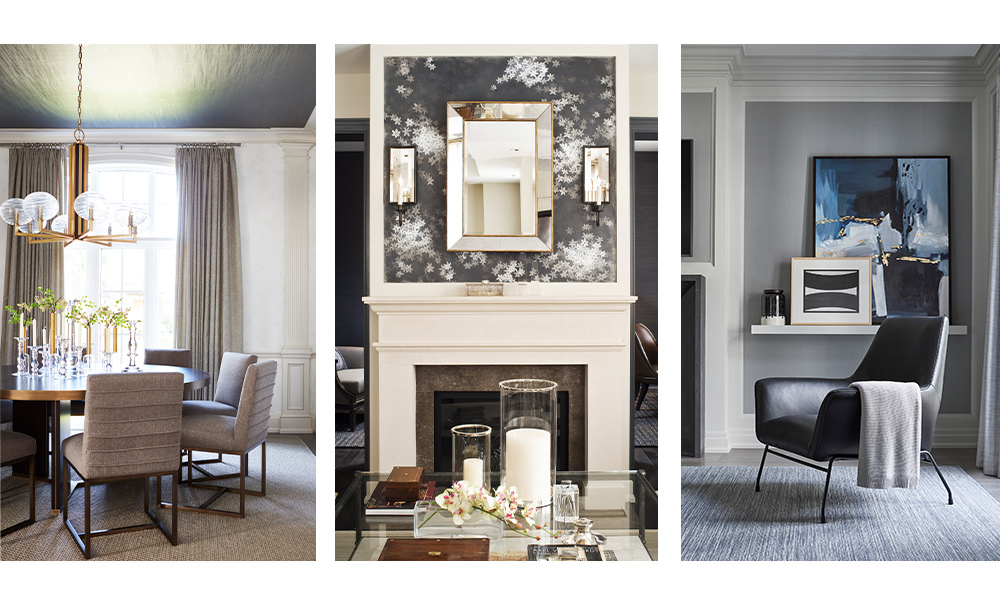 Highlight The Details
Adding wallpaper to a room is a nice way to highlight the architectural details in the space. Whether you're showcasing wall paneling, crown moulding, or another feature like a fireplace, wallpaper can draw the eye exactly where you want it to go and a little bit can go a long way.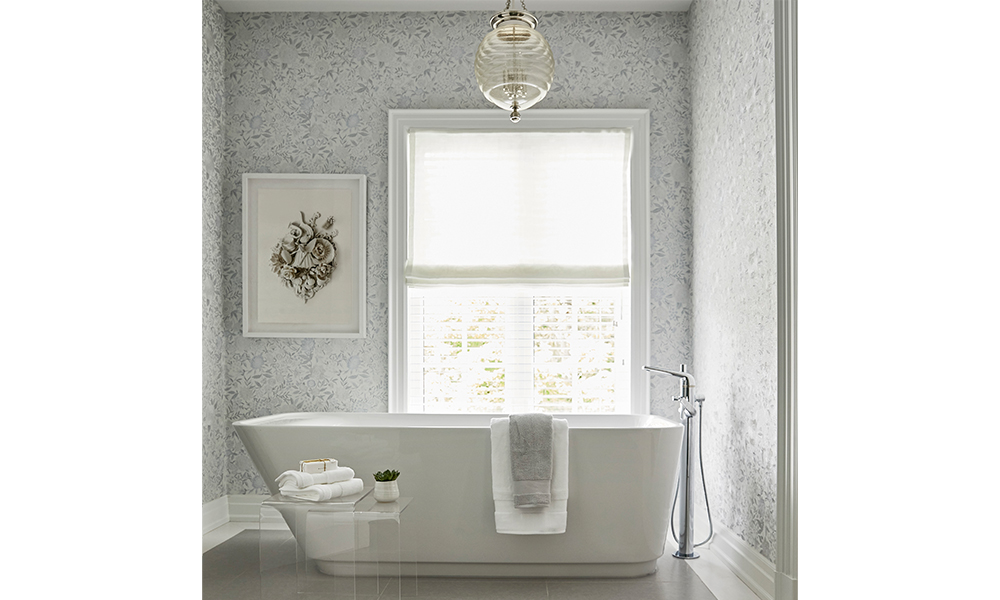 It's A Low Maintenance Option
A lot of wall coverings are actually vinyl coated, making them a durable and easier to clean than some painted walls. It also means you can apply them to rooms where they were previously avoided, like kitchens and bathrooms. Moderns papers are also easier to remove if you ever change your mind, and peel and stick papers are a temporary option – perfect for a rental.