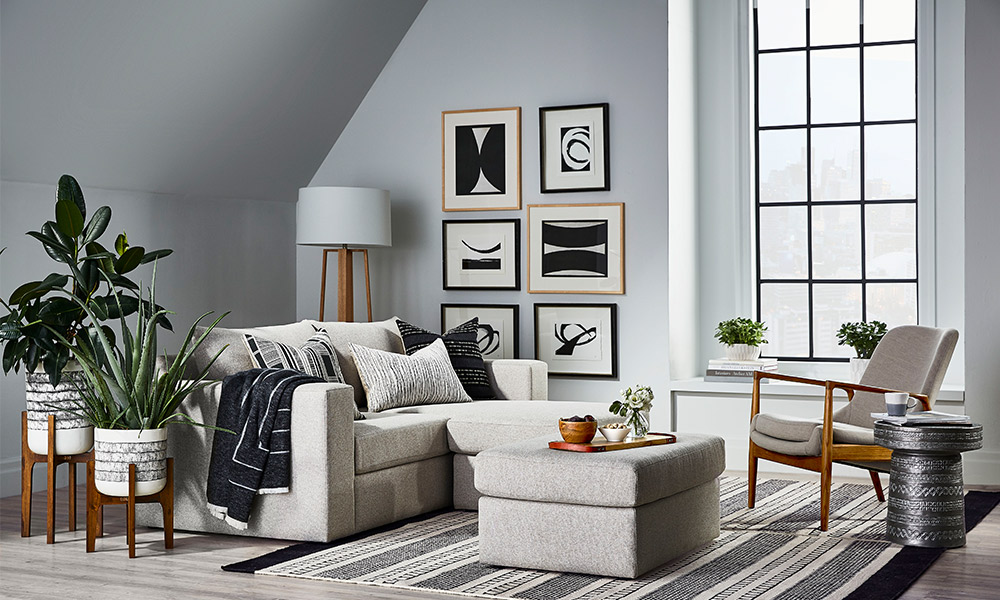 Bennett Sofa Chaise and Ottoman
Decorating a small space can often feel like an exercise in frustration. You want furniture that is functionable and efficient but still makes a stylish statement. Storage usually tops the list of concerns when trying to make your smaller floorplan work and Brian's go-to tip to ease your small space woes? Think double-duty!
Making smart choices now will ensure your pieces can be reused in a different room when you move to a new or larger home. In open concept spaces, it's even more important to choose pieces that are multifunctional, stylish, and fit the aesthetic of the room. To get the most out of your investment, here are our top picks for pieces that serve up double-duty in style.

Dawson Storage Bed
The Storage Bed
With the growth and appeal of small space living, it's no wonder more and more furniture is designed specifically to solve those storage solutions. For the bedroom, nothing tops a storage bed when circulation space is tight and an additional piece like a dresser is not an option. If you transition to a larger space, the drawers can be used for extra bed linens or off-season clothes.
Shop GlucksteinHome bedroom furniture at Hudson's Bay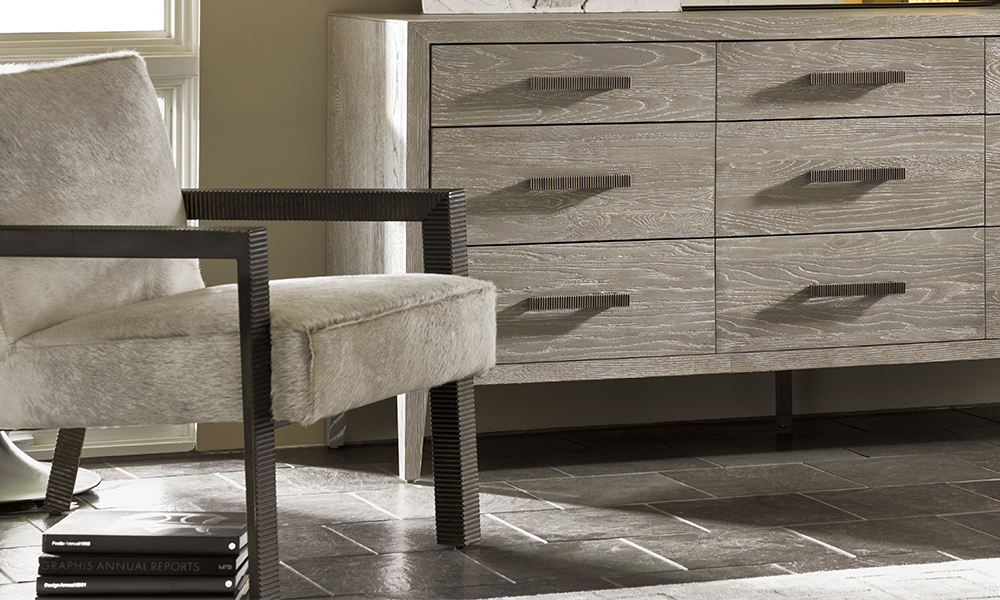 Ravensmoore Dresser, Headington Chair
The Dresser
Not just for the bedroom anymore, a dresser is a versatile piece that offers concealed storage in a variety of rooms. Place it in the entryway to store everything from extra scarves, shoes, and mail. The surface proves a perfect perch for daily necessities like keys and a phone. With deep drawers, a dresser can be used in the dining room to store extra dinnerware and serveware or sheets and towels in lieu of a linen closet.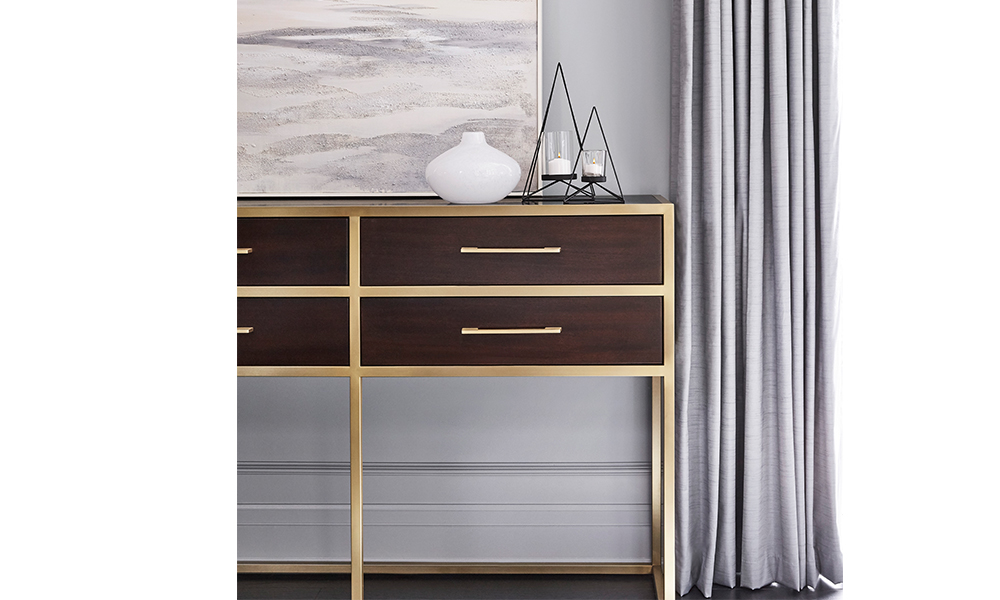 Ashwell Console Table
The Console Table
Every home needs surfaces to display art, photos, favourite pieces or even a spot to place your morning coffee. In smaller spaces, the console table can serve multiple purposes. Placed behind a sofa, it can help define the living space from the rest of the room. As another option, its narrow width makes it a great choice as an alternative to a standard depth desk.
Ottomans
The ottoman has evolved from a matching footrest to the formal living room wing chair to a versatile living room piece. Used with a tray, an ottoman can go from an additional seat to a coffee table and even change a sofa into a sectional. In a variety of styles and materials, the ottoman is also an easy way to inject a new colour or pattern into the room with low commitment.

Shop GlucksteinHome living furniture at Hudson's Bay
Photography courtesy of Hudson's Bay