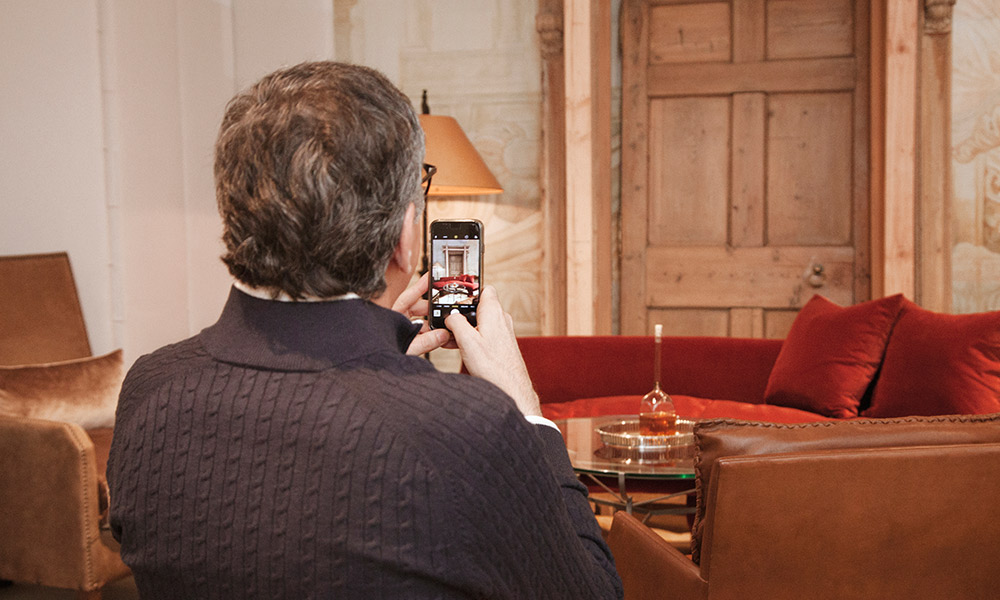 Ever wondered what it's like to step inside the world of an interior designer? For Brian Gluckstein, it means a schedule filled with client consultations, showroom visits, meetings with architects and design teams, travel to inspiring places, and plenty of drawing. To offer a glimpse of what he's been up to as of late, we've rounded up a few of his recentInstagram posts to help make you feel equally inspired.
For Brian, contrast isn't all about light and dark hues – it's also very much about mixing eras. Those who follow him may have noticed he loves antique shopping and is a big fan of pairing antiques with modern pieces for a look that's refreshingly unique. Below are a few of the incredible antique finds he's used in his projects lately.
Lead photo by Landon Speers.