Love the Space You Live In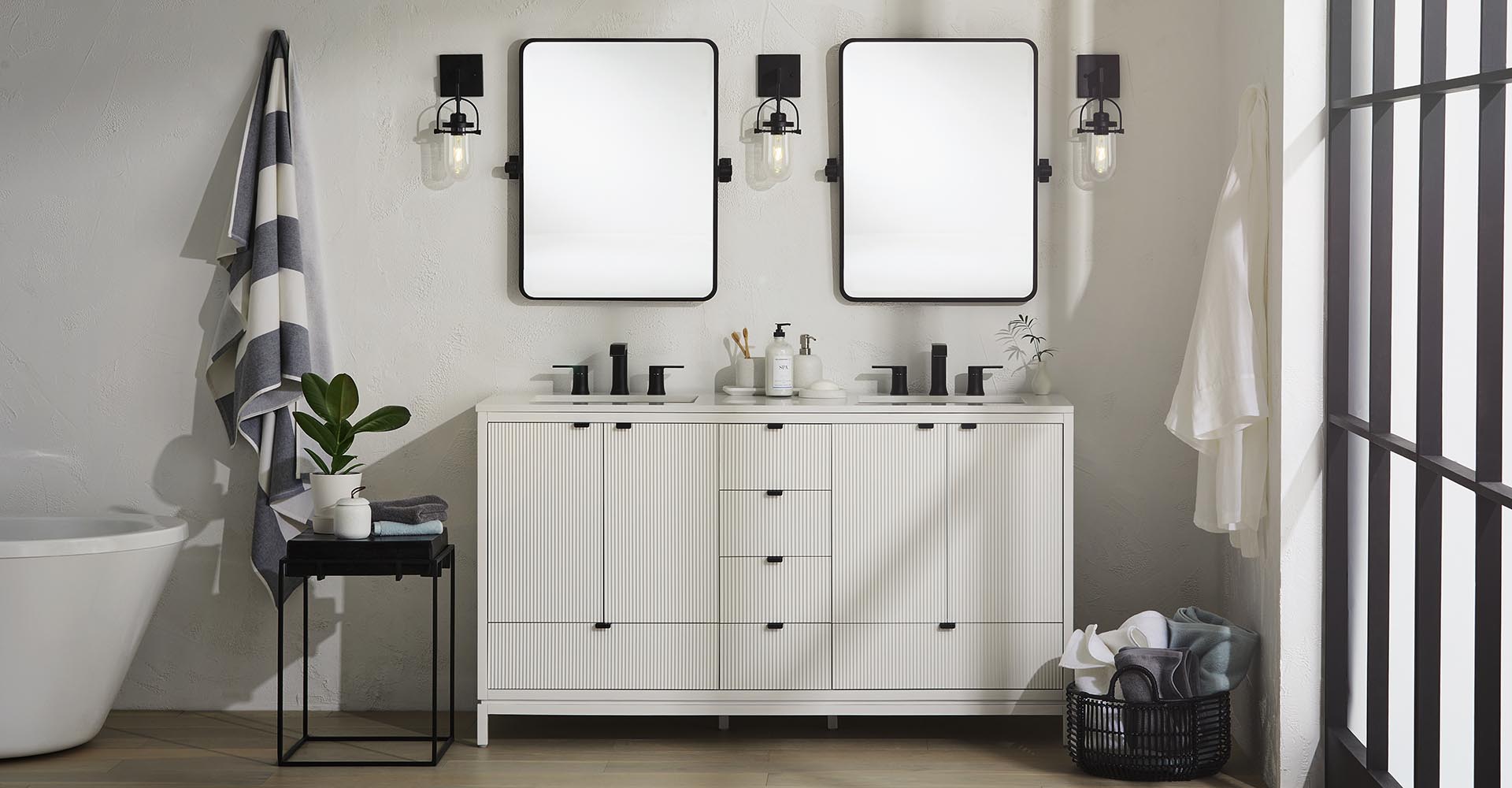 Every Element to Update Your Home
Inspired vanities, lighting, mirrors, ceiling fans, and wallpaper for the design lover seeking style and quality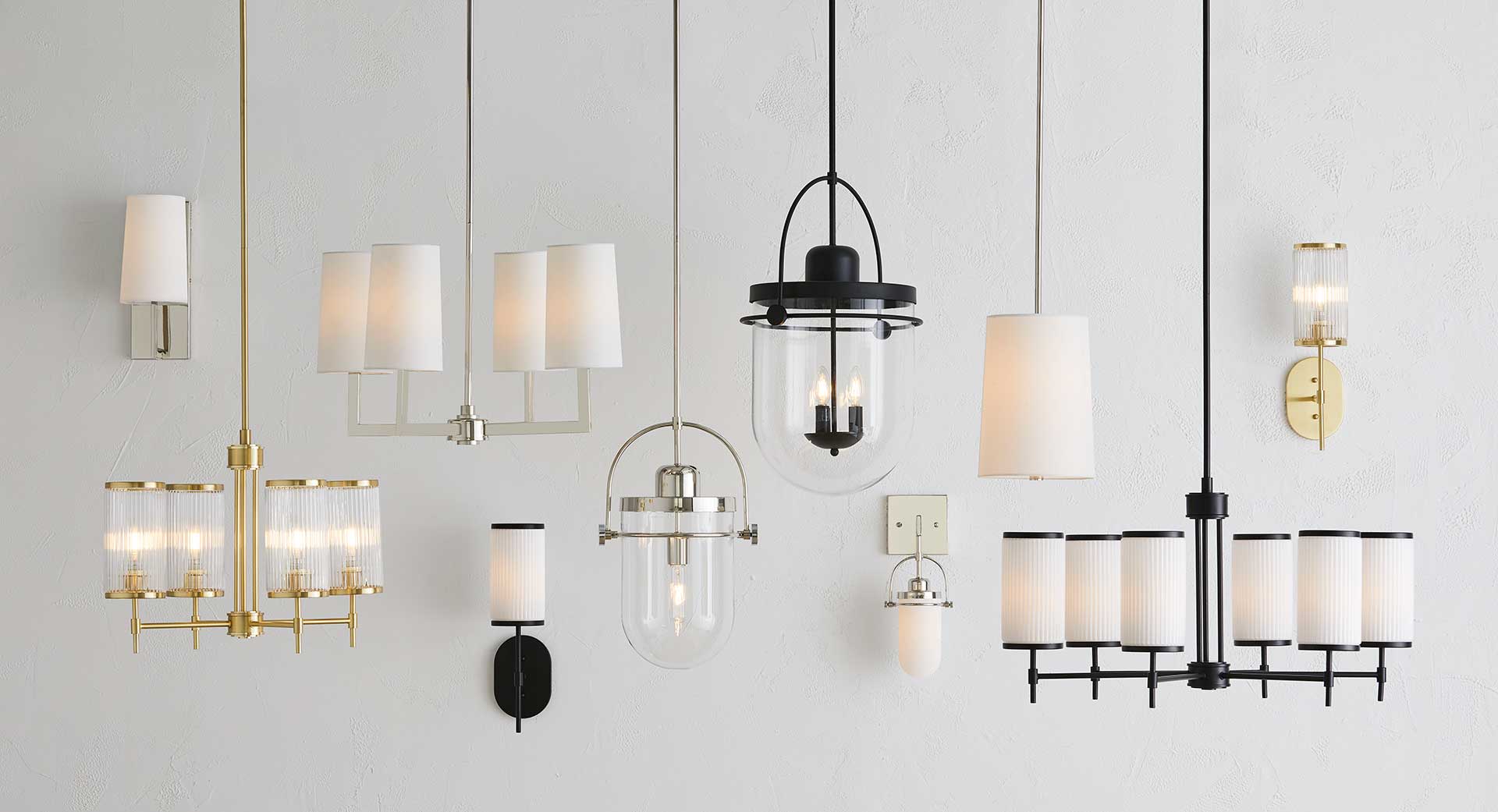 Transform Your Space + Set a New Mood
Thoughtfully designed and beautifully constructed vanities, lighting, mirrors, and peel + stick wallpaper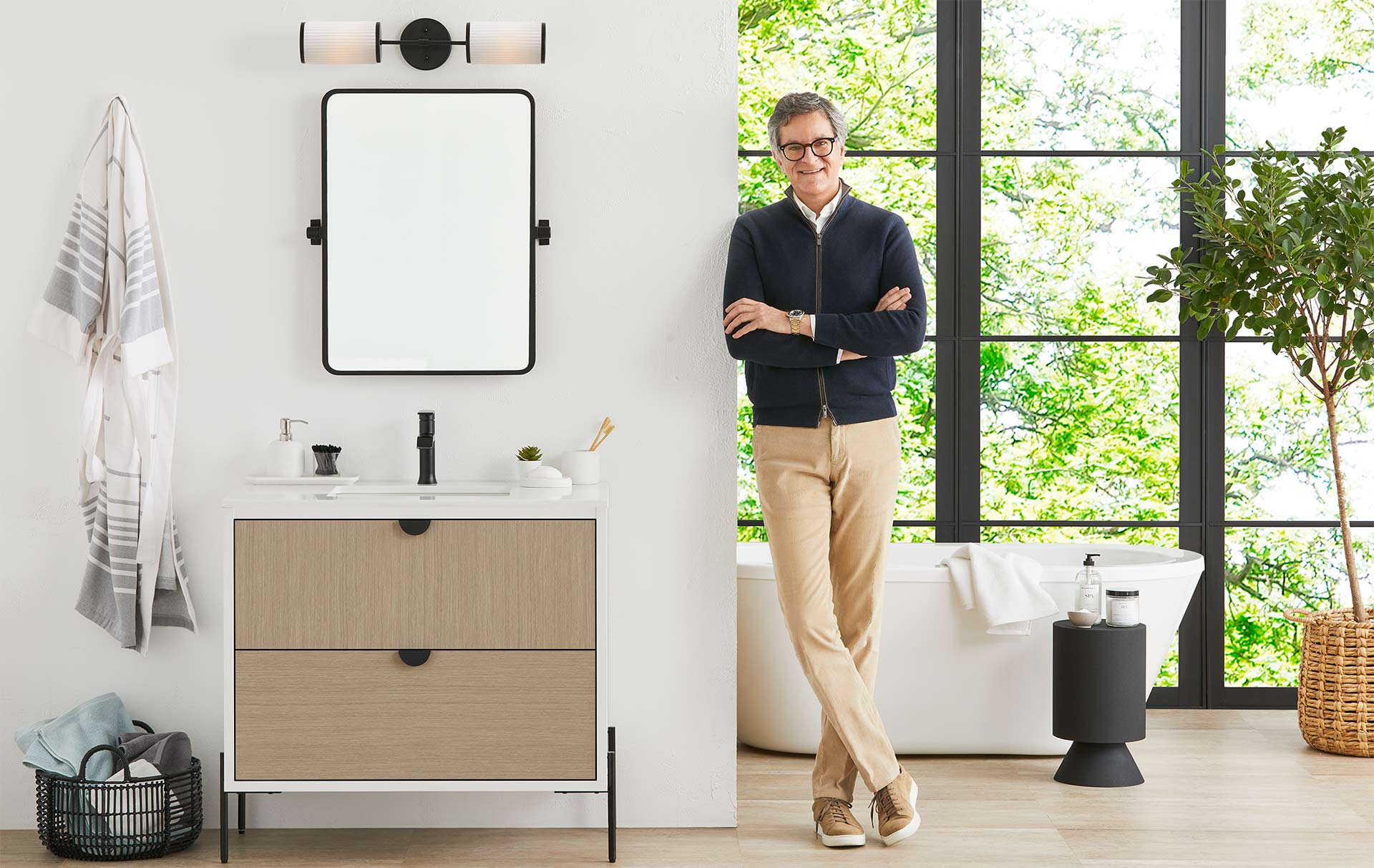 From Interior Designer Brian Gluckstein
Thoughtfully designed and beautifully constructed vanities, lighting, mirrors, and peel + stick wallpaper
ALL THE ELEMENTS TO UPDATE YOUR HOME AND LOVE THE SPACE YOU LIVE IN. GLUCKSTEINELEMENTS FROM DESIGNER BRIAN GLUCKSTEIN
With all the elements to update your home and love the space you live in, the GlucksteinElements collection of fixtures and finishes was created for the design lover who seeks style, quality, and comfort.
Inspired by the elements Brian Gluckstein applies to his own projects as well as beautiful interiors around the world, the initial collection includes a stylish assortment of lighting, ceiling fans, bathroom vanities, and mirrors. Each piece is thoughtfully designed with a modern point of view and an impeccable attention to detail to inspire any space.
Looking for a bathroom refresh? Update your space with new bathroom furniture including vanities, mirrors, and lighting. Get a brand new bathroom look with a new easy to install vanity.
Good lighting is functional but also sets the right mood. Lighting is one of those simple updates that can totally transform every room in the house from the entry way, to the living room, dining room, bedroom, home office, and bathroom.
Choose from a variety of lighting options such as hanging fixtures like chandeliers and pendants, wall-mounted sconces, ceiling fixtures such as flushmounts and semi flushmounts, as well as table and floor lamps.
Stay cool and stylish with ceiling fans in a range of designs. An LED light helps to illuminate the space.
For an easy style update to any room, look to our collection of mirrors with clean lines and curved profiles. Brushed brass and matte black options offer a look to suit any space or style. High functionality features of select mirrors include wall brackets with a pivot detail for an adjustable angle and built-in shelf for storing small items.
The GlucksteinElements collection is available exclusively at The Home Depot Canada.