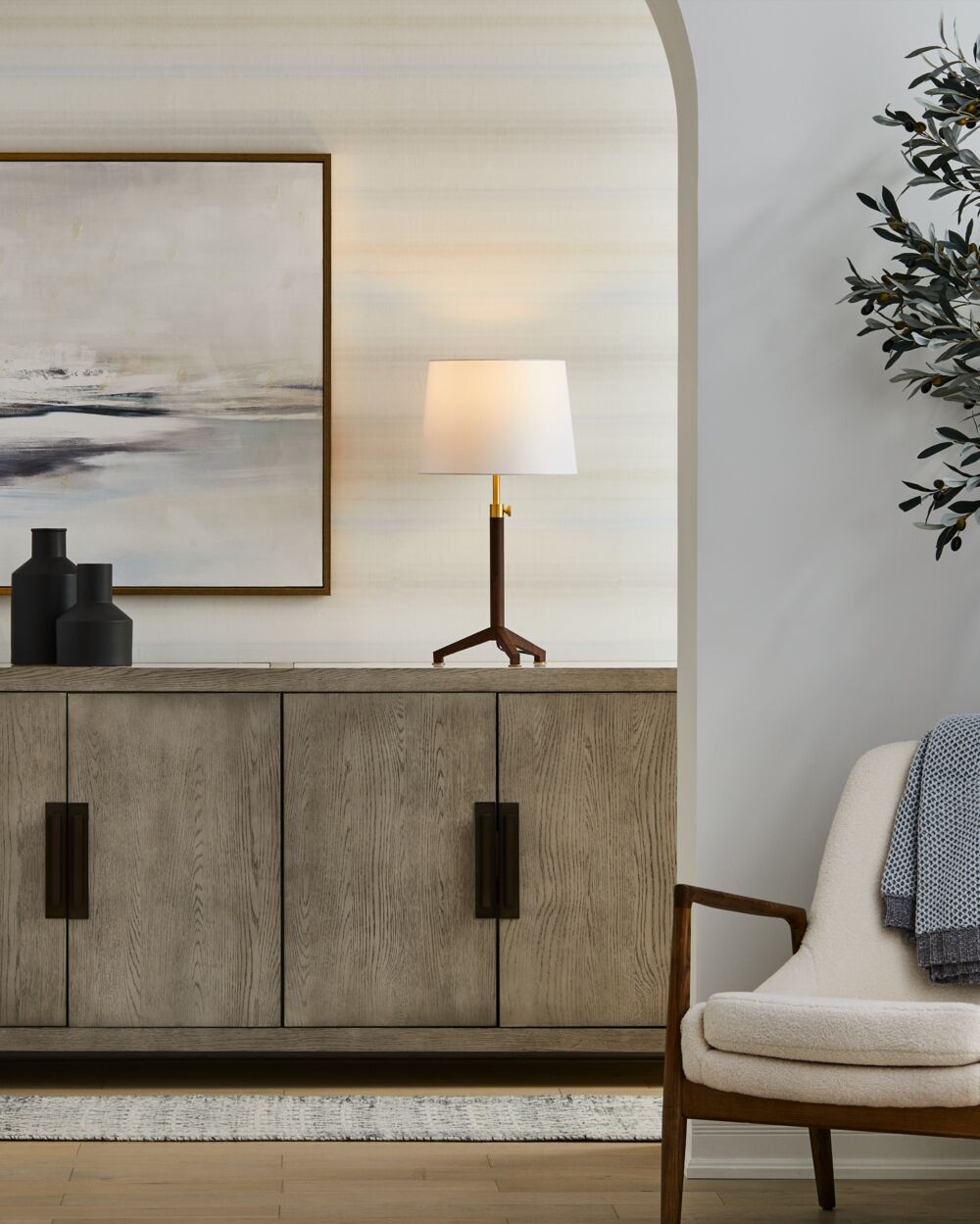 Some home accents will never go out of style. Whether you're a minimalist, a maximalist, or somewhere in between, there are trend-proof pieces that will elevate your space and complement any interior, whether it's modern or traditional. Think about timeless profiles, neutral colours, and alluring textures. Afterall, the key to designing a home that stands the test of time is to infuse it with your personal style while remaining versatile enough to adapt to changing trends. By investing in affordable and attainable pieces that are trend-proof and timeless, you'll create a home you'll love for years to come. Here are a few home accents that will elevate your space now and never go out of style.
Accent Lighting
Think of lighting as the jewellery of your home. Find accent lighting that feels special and unique, like a statement pendant or a stylish floor lamp. A well-placed lamp can create a cozy atmosphere and add a touch of sophistication to any room. Stick to classic designs and materials to ensure they remain trend-proof for years to come.
Wallcovering
Wallpaper is always in style. But don't worry, you don't have to splurge on expensive materials or hire a professional to install it, if you opt for luxury peel-and-stick wallpaper. It's an affordable and versatile option that allows you to update your walls effortlessly whenever you crave a change. Embrace subtle patterns and textured-look designs that breathe life into your walls without overwhelming your space. Opt for versatile and neutral colours that blend harmoniously with your decor. From charming botanicals to soft geometrics, peel-and-stick wallpaper adds a touch of sophistication that never goes out of style.
Curated Art
Art is eternal, and choosing pieces that you genuinely love will ensure they always look stunning in your space. Whether it's a classic painting, a contemporary print, or a sentimental photograph, let your personal tastes guide your art choices. A gallery wall curated with pieces close to your heart will never go out of style.
Statement Accent Chair
Another home accent that will never go out of style is the statement chair. In fact, the right accent chair can instantly elevate your room. With clean lines and a sturdy build, a mid-century modern inspired show wood chair adds both character and comfort. Opt for neutral upholstery to ensure it blends seamlessly with any interior style you may embrace over the years. Whether it's a reading nook or a living room statement piece, this chair will stand the test of time.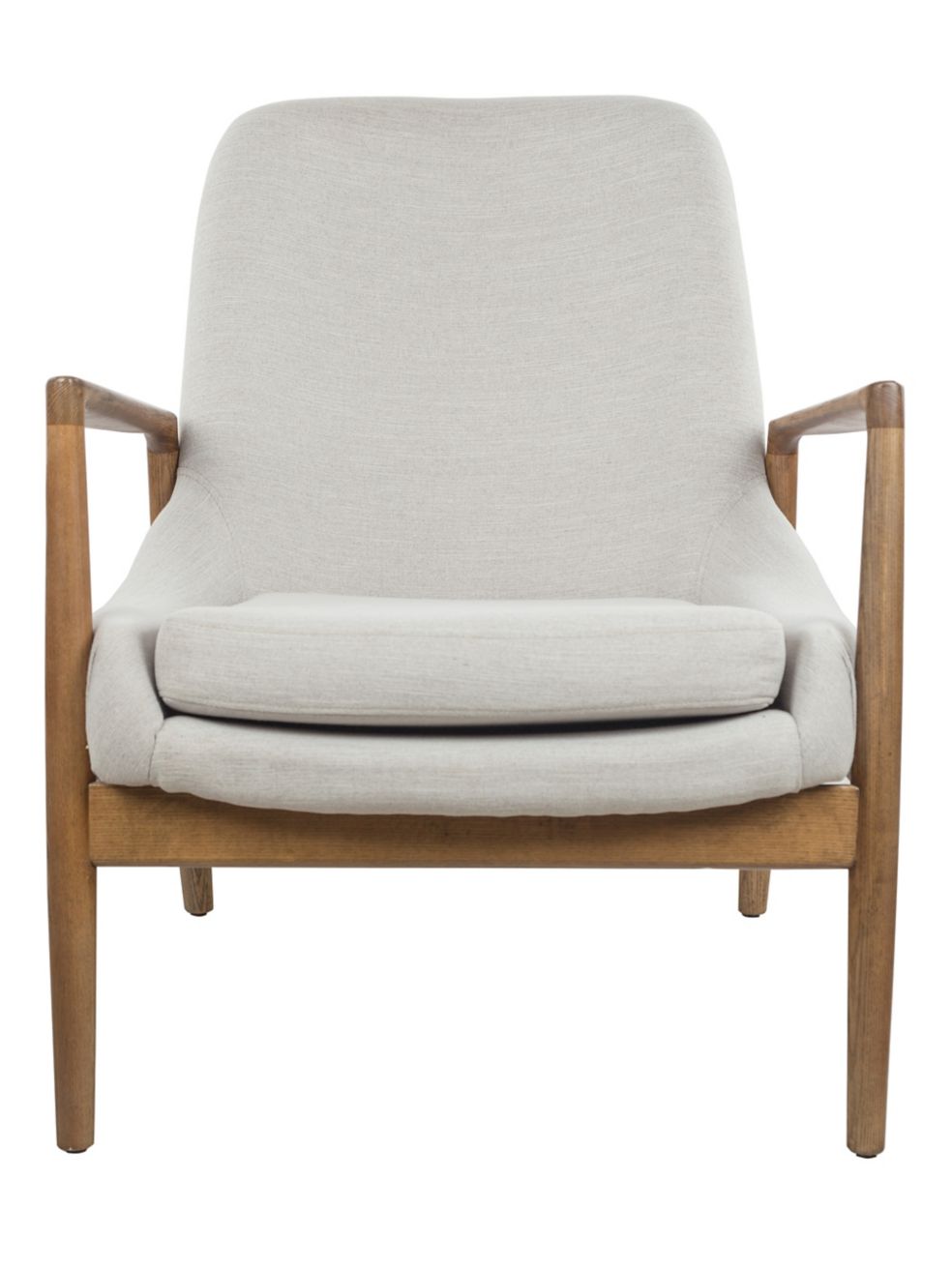 Neutral Area Rug
An area rug anchors your space with style. It's like a warm hug for your room. Embrace the cozy charm of neutral colours while experimenting with different patterns and weaves. A touch of variety in the texture department adds interest without locking you into a passing fad. Whether your style is minimalist, modern, or traditional, a neutral rug in a timeless design will effortlessly adapt to your evolving tastes.
Drapery Panels
Drapery panels not only provide privacy but also add a touch of elegance to your windows. Choose neutral colours and high-quality materials that suit the room's purpose, whether it's sheer curtains for an airy feel or blackout panels for a restful sleep. These window coverings will remain chic and functional as the years go by.
Indoor Plants
Greenery is a must in any home. Plants not only purify the air but also add a refreshing touch of nature to your interiors. From vibrant foliage to low-maintenance succulents, choose plants that resonate with your style. You can switch up the planters to express your evolving taste while keeping that natural connection intact.
Photography by A Plus Creative