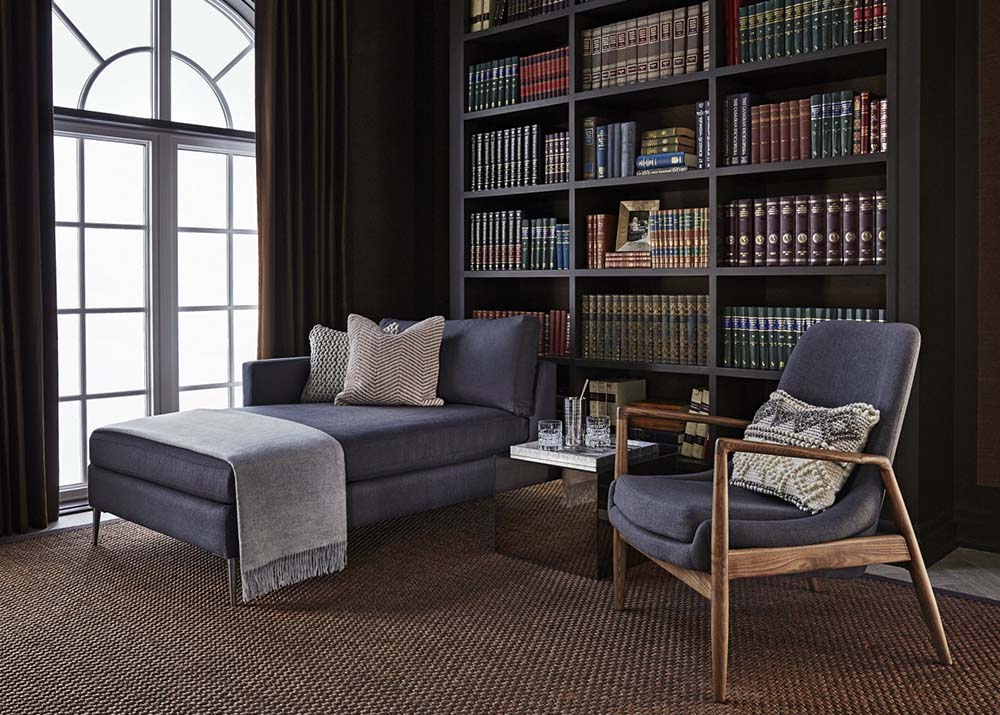 Although bright and airy spaces have earned their place for their uplifting effect on our moods and the ability to make even the smallest of spaces feel larger, we think there's room for a little cozy drama in every home. Not only do dark and moody spaces offer comforting corners to rest and relax, they also help to break up the flow of the home. A darker, more dramatic, look can be used to define a space for its purpose. And this can be incredibly important to those who work or study from home and need a sense of separation between activities. Even more, dark and moody looks offer so much versatility when it comes to expressing your personal style through colour, pattern, and texture.
Still need convincing? Here are a few of our favourite dark and moody spaces as of late:
1. It's All About The Drama
This moody living space is all about texture with mirrored glass, brush brass, and a tufted velvet sofa.
2. A Living Room to Make You Green with Envy
This cozy living room was developed in deep moss green and paired with bright upholstery for a dose of contrast.
3. A Deco‑Inspired Dining Room
A richly dark and textured wallcovering and modern art add contrast to an Art Deco buffet in this beautifully moody dining room.
4. A Cozy Reading Nook
This moody library features arched windows, velvet drapery, and a chaise for ultra‑comfortable reading.
5. A Bedroom to Unwind In
Dark bedrooms can help your mind relax before bedtime.