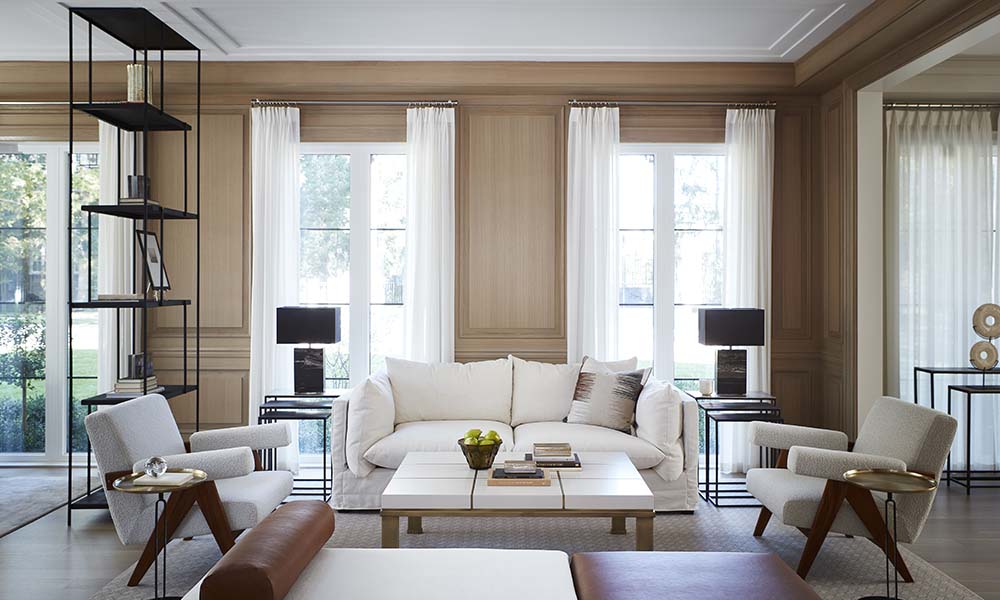 If you have a home project planned, you're not alone. It seems like everyone has a room redesign or refresh in the works lately and for good reason. After all, we all want to enjoy the space we live in everyday. Brian recently answered your questions on home projects ranging from window coverings and painting tips to bathroom and entry way updates. Read on for all his tips and advice.
Be sure to follow @glucksteinhome on Instagram to submit your questions for our next Ask Me Anything with Brian.
Fixture + finish tips
What is the proper length of a drape? Just grazing the floor? Just above?
Brian: People are always asking me how long drapes should be. Should they be above the floor, should they be sagging on the floor? I like them to be a quarter inch longer than the floor, so they just graze the floor. That gives a nice weight to it and a relaxed look.
How to dress window on a window seat if I also want drapes on either side?
Brian: I like to do either soft romans at the top or wood venetians. I would do drapery to the floor on the outside of the window area, so it really frames the window seat.
How do you choose light fixture styles? Should I have a similar style throughout the home? Is it worth wiring wall lamps?
Brian: There should be a point of view that runs through the house, especially if you can see a lot of the lighting from room-to-room. But you could do a contrast with one major piece in the dining room or foyer that is completely different in period and style. When it comes to lamps, I like those plugs to be connected to a switch so when you come into a room, you aren't just turning on the lights of the ceiling but all lights at the same time.
What type of paint finish do you used for living and dining rooms? Flat, eggshell, or satin?
Brian: In living and dining spaces, I use eggshell and sometimes flat. Very rarely high gloss and that needs to be done by a professional because there's a lot of sanding between coats. There are also washable flats finishes available now, which are easier to maintain and show fewer imperfections in the walls.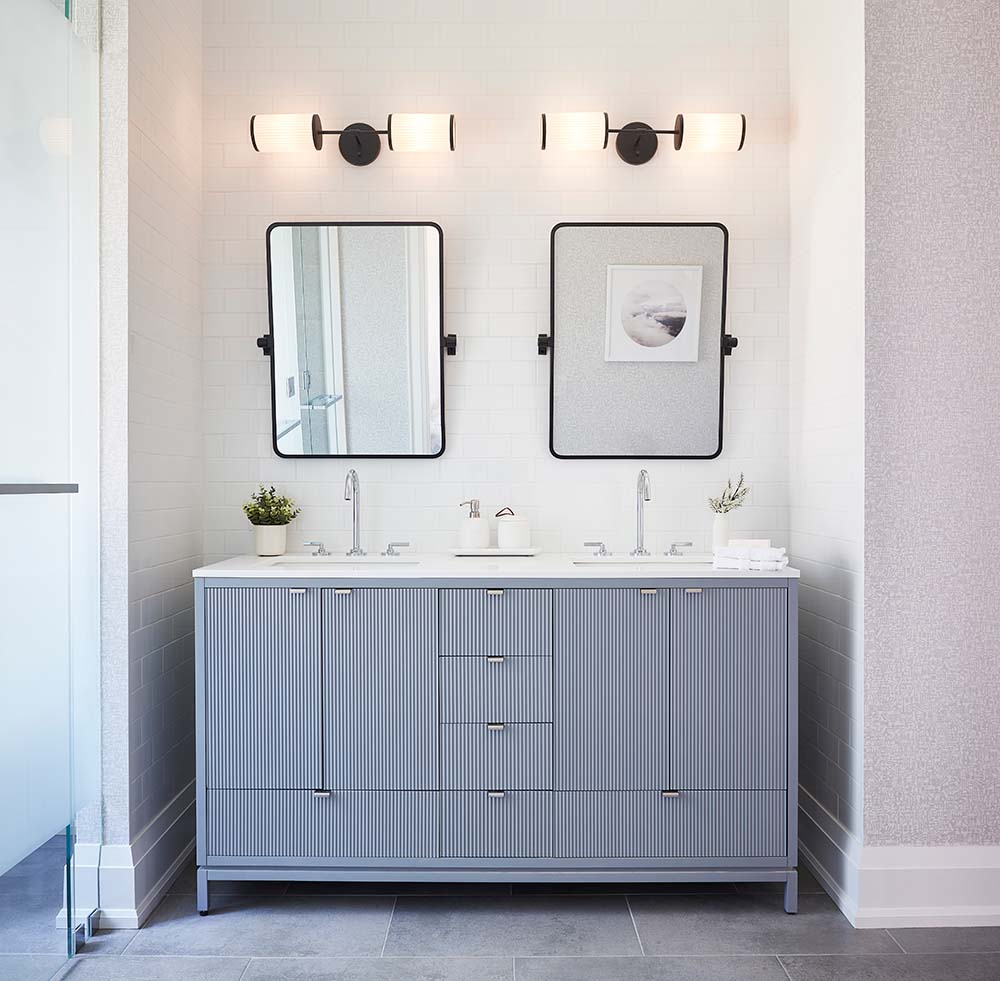 Tips to refresh + redecorate a room
If you can't do a full bathroom renovation, what do you suggest to update the look?
Brian: To update a bathroom, without committing to a full renovation, I would paint or wallpaper the space. And the vanity is really the focal point of a bathroom, so update it, if you can. Change up the mirror and choose some new lighting that you love. Mirror and lighting will make a big change to your bathroom.
What are some tips for a room refresh on a budget?
Brian: If your home project is refreshing a space on a budget, I'd recommend changing up the paint, adding new accent pillows and throws, and maybe swapping out the area rug.
How to decorate a front entrance way that feels warm?
Brian: Start with an area rug to create a warm feeling in the space. You'll want a console table to put things down on. Add a mirror with some sconces or lamps and maybe a bench. Furnish it like a room.
Photography by Angus Fergusson