Let's face it, if you're after an urban address chances are you're trading a sprawling backyard for a city view and sacrificing some square footage along the way. Small space living forces you to be organized, get creative with your design choices, and make some compromises, but it can also be a cozy and charming retreat at the end of the day. To avoid the cramped and claustrophobic feeling that too much stuff can create, we have a few designer tips to set you up for success.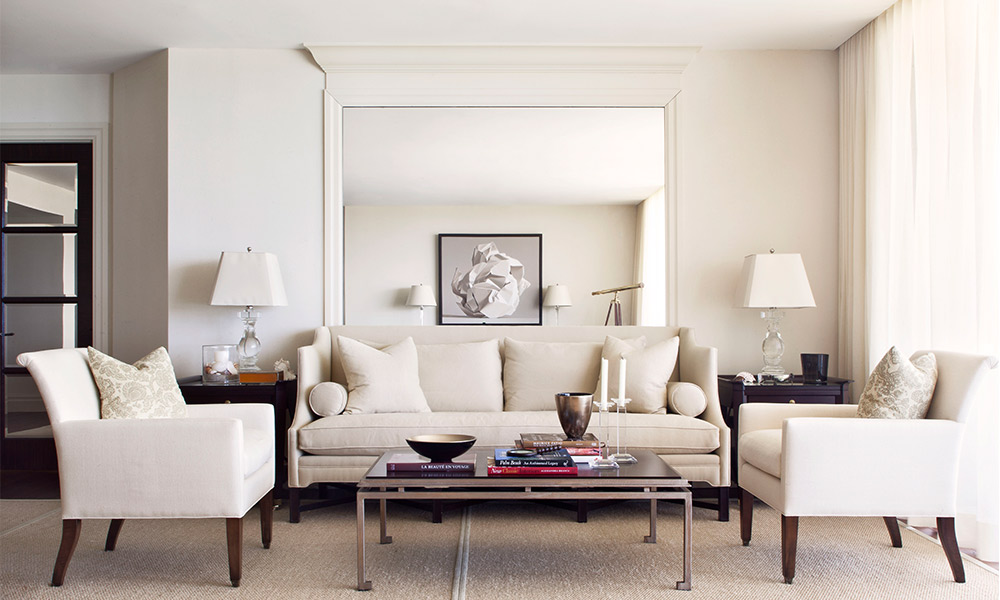 Keep it light. Light coloured walls and upholstered pieces are easily one of the quickest ways to make a room feel bigger. Paint walls and ceilings in the same colour for a seamless look and to highlight the architecture of the room. Warm up the space with wood or brass accents and layer in natural textures like a wool rug or chunky knit throw for cozy feel.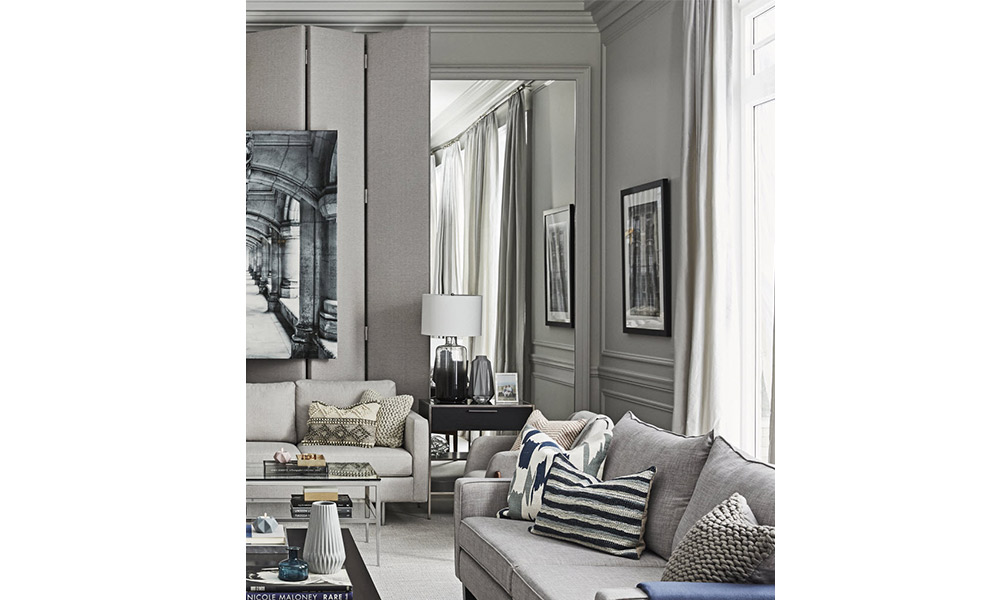 Mirror, mirror. In some cases, the challenge with a smaller room is the lack of light. Use mirrors to create continued sightlines and the illusion of a bigger space. Placed next to a window, mirror will reflect the natural light along with the view. And don't forget to look beyond the walls – a mirrored coffee table or kitchen backsplash can help achieve the same reflective effect.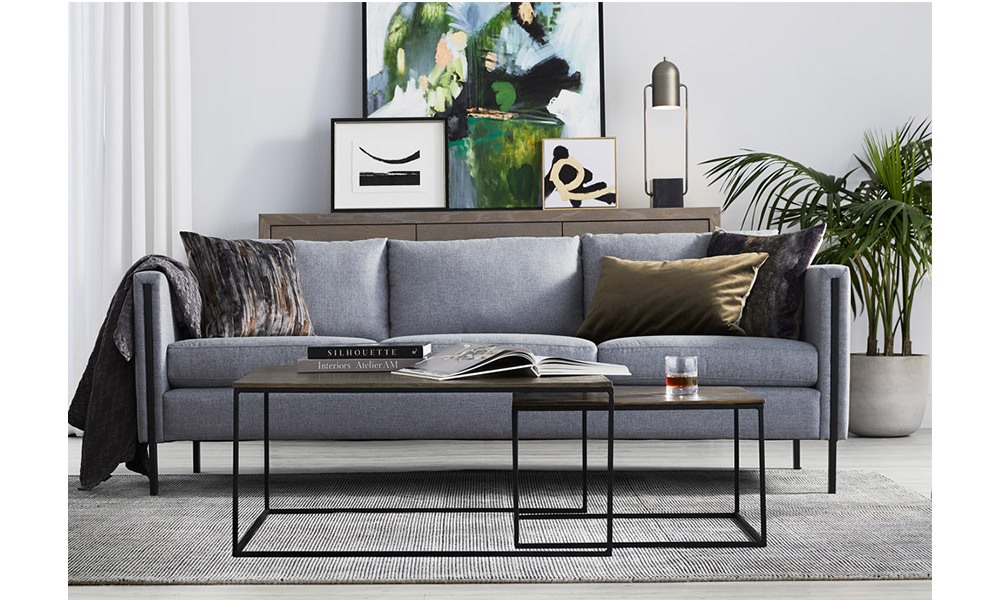 Leggy furniture. Keep light flowing through the space for an airy feel. Chunkier furniture that sits close to the ground will break up the room and make it feel smaller. A slender profile sofa, sleek coffee table, or dining chair with a streamlined frame will help the room feel open and spacious.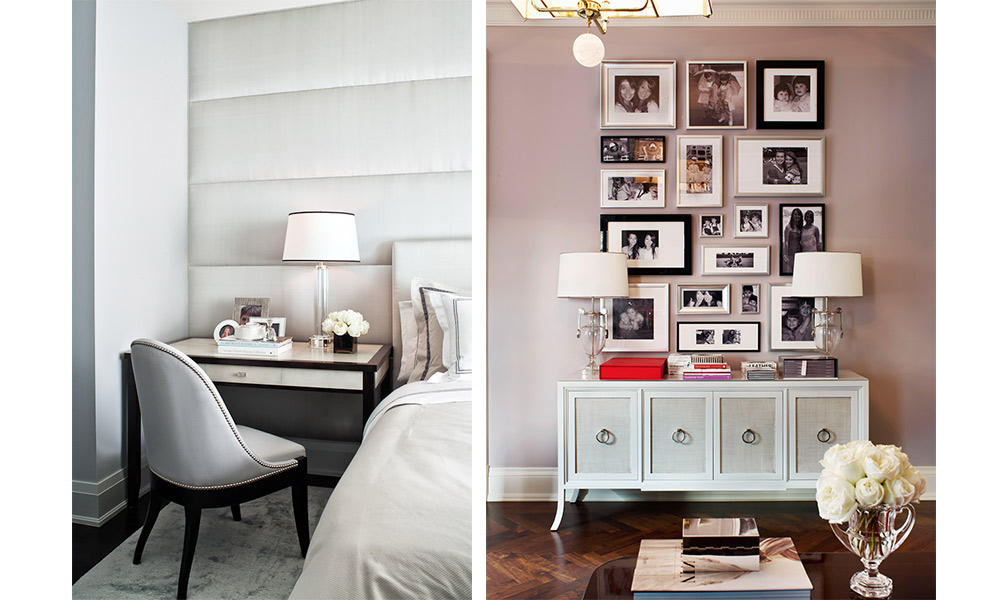 Steer clear. Living in a small space will help you embrace your minimalist side. When selecting furniture, the goal is to have enough pieces to be comfortable but also enough space to circulate around the room. Double duty pieces are the urban dweller's best friend and can always be reused if and when you move to a larger home. Don't discount the value of a tidy home ether. Clutter is not only a physical distraction but a visual one as well.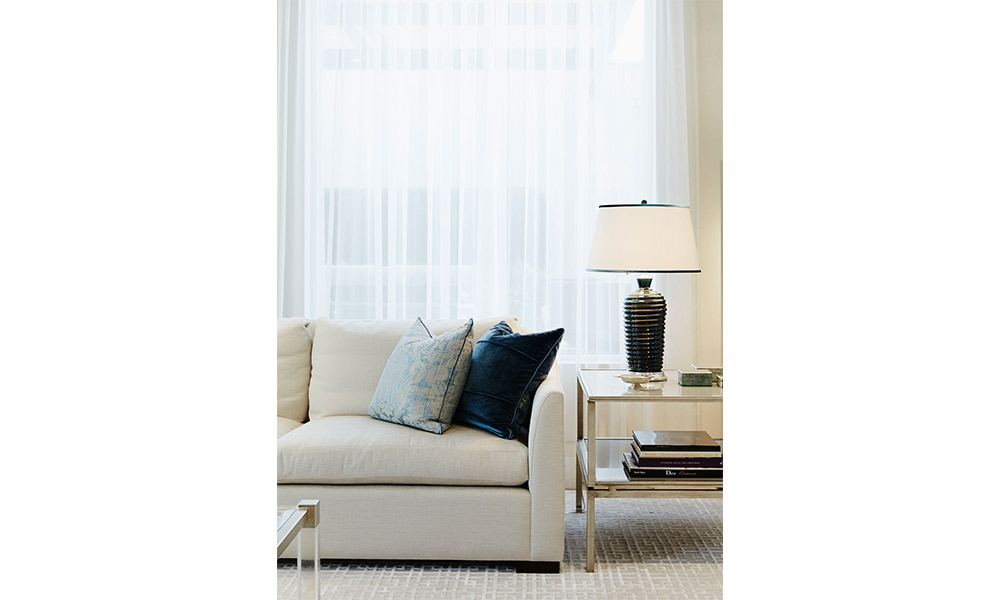 Ditch the drapery. Heavy drapery panels can add unwanted bulk and weight to a room. Opt for roman blinds or lighter, sheer fabric window coverings to keep it breezy and bright in your space. Layering both maximizes the light darkening effect in rooms that need a bit more privacy.
Photography courtesy of Jessica Klewicki Glynn(1), A Plus Creative(2), Hudson's Bay(3), Ted Yarwood(4), Mark Olson(5), Michael Graydon(6)