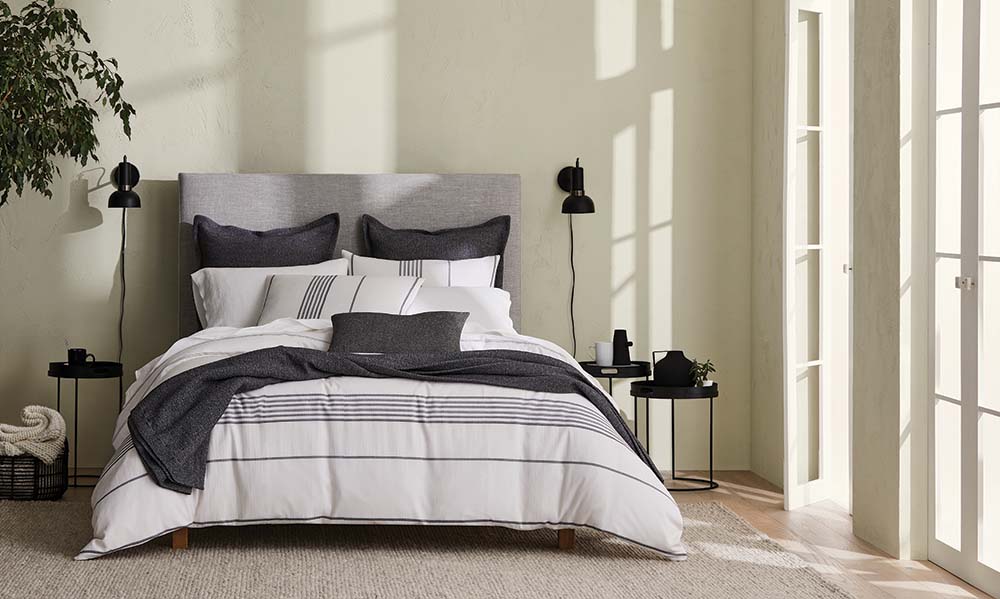 Most of us are bound to encounter a small bedroom at some point in our lives, whether it's your principal bedroom, a child's bedroom, or a guest room. And while designing a tight space may seem daunting at first, the process presents an opportunity to get creative and find ways to maximize every square inch available. After all, a small bedroom should never have to mean sacrificing on style. In need of advice when it comes to designing your small bedroom?
Here are some of our best space-saving tips:
1. Find narrow, airy nightstands
Not only do sleek, airy side tables look so modern and cool, they can be used as nightstands and are the perfect way to save on space. Slimmer nightstands may even allow you to fit one on either side of the bed for added comfort, if the room is being used by a couple. Be sure to look for a table height equal to or slightly higher than the top of the mattress since it'll make it easier for you to reach over in bed. Floating nightstands might also be a great choice for your bedside – and you can place them at the exact height that works for you.
2. Invest in a little luxury
You don't have a lot of space for furniture when designing your small bedroom, so look to bedding, wallcoverings, art, and accessories for some drama and a touch of luxury. Treat your room to that beautiful paint, finish, or piece of décor you've been eyeing but might not have wanted to invest in for a larger room.
3. Use sconces
With smaller nightstands, it's likely you aren't going to want to sacrifice that limited surface area with a table lamp. Free up room for books, an alarm clock, or your bedside beverages by using sconces or pendants on either side of the bed. As for how high to place your lighting fixtures, aim to have the bottom of the shade hit at or below eye level when sitting up to read in bed – that way you'll be sure to avoid any irritating glares.
4. Try a tall headboard
When designing your small bedroom, a tall headboard will draw the eye up and make use of vertical space in the room. Not only that, but an upholstered headboard will also offer some soundproofing to the room for more restful nights and an overall cozier look and feel.
5. Take advantage of under-bed storage
A storage bed is the perfect companion to a small bedroom, especially if the space is a little too tight to include a dresser. Already have a bed that you aren't looking to replace? There are plenty of rolling drawer options available you can purchase to use under a bed you already own.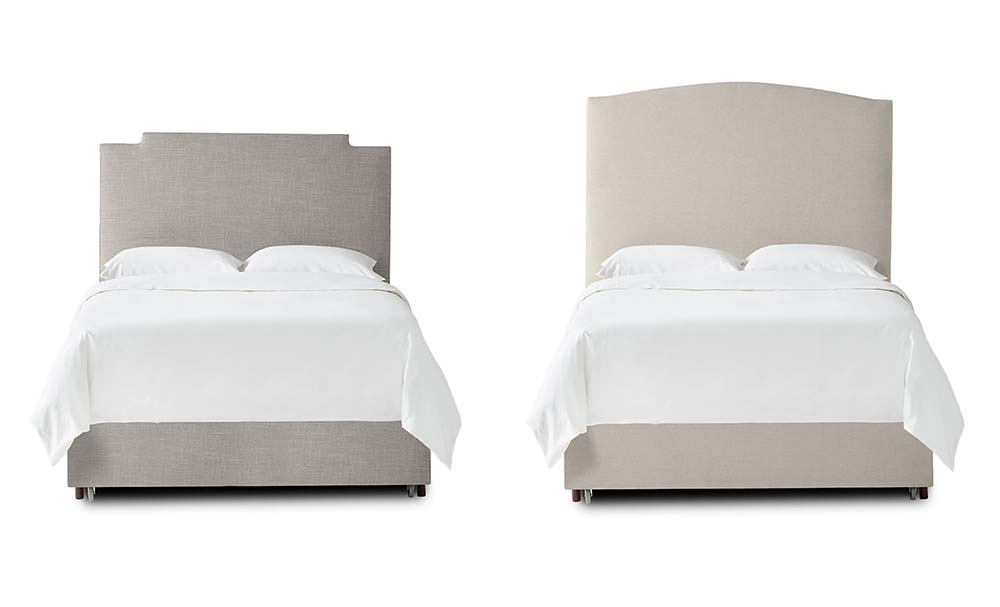 6. Make use of mirrors
It may be common design knowledge at this point, but we'll say it again; mirrors can go a long way to brighten a space and make it feel larger. Incorporate mirrors into your small bedroom by placing a stylish option above a dresser or vanity area.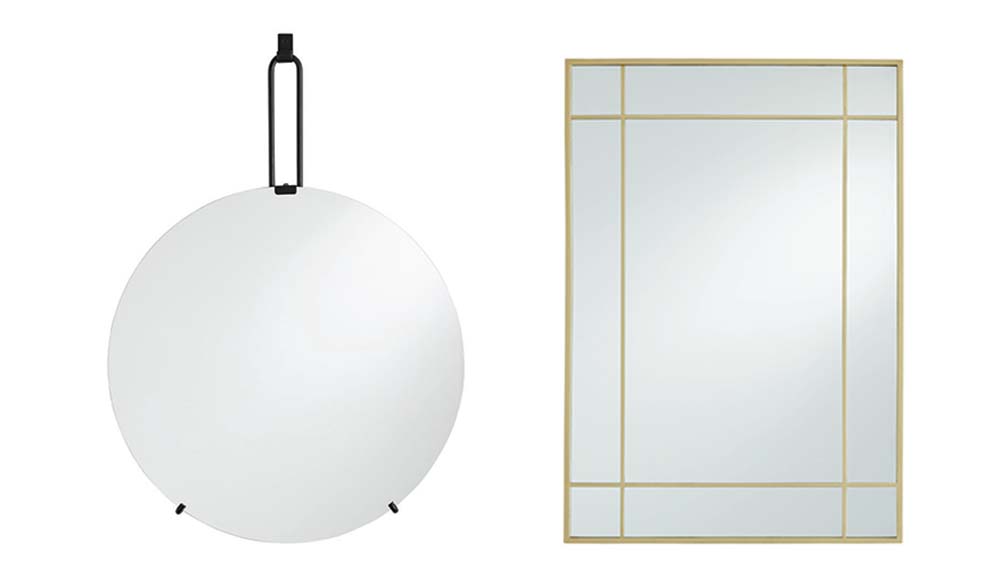 Photography courtesy of Hudson's Bay and The Home Depot Canada