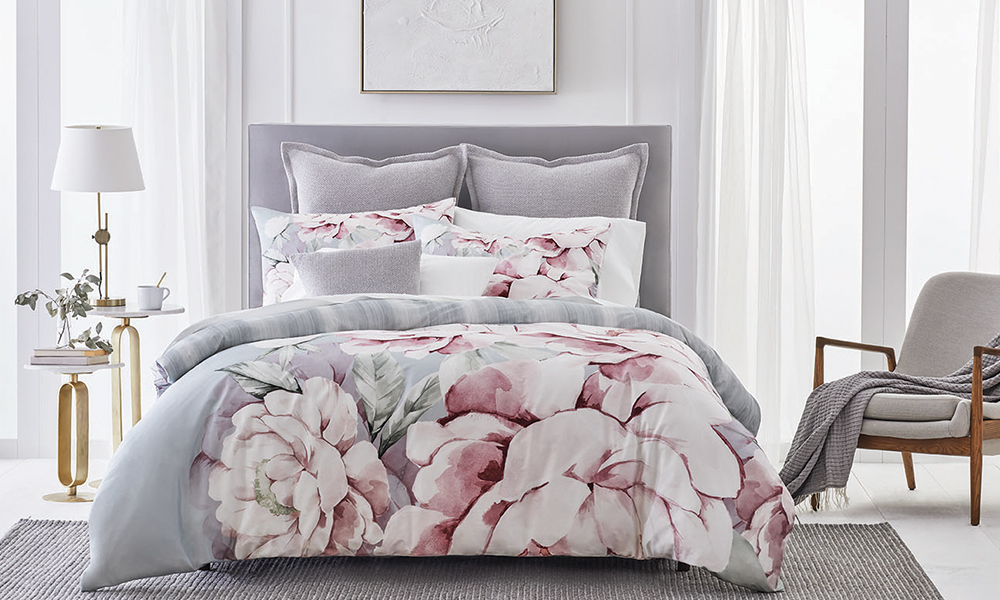 It can't be overlooked how much our homes shape our moods, actions, and even outlook on life. They're where we start and end each day, and they hold the power to dramatically change the way we live and spend our time. Now more than ever, our homes are there to take care of us and help keep us feeling our best. A few small yet meaningful changes can make for a far happier home. We're sharing our top 10 tips to make you and your home its happiest.
1. Keep it tidy
It's a known fact that clutter causes stress. Make a habit of taking a couple of minutes to set your space back to its neutral state before leaving the room. This will ensure a feeling of calm upon re-entry and alleviate stress with those you live with.
2. Incorporate soft textures
Soft, cozy textures are sure to make for happier spaces. Think knit blankets, fluffy towels, velvet upholstery, and silky Tencel bedding for a home that's as enjoyable to the touch as it is to the eyes.
3. Choose colours and patterns that spark joy
If a colour or pattern speaks to you and makes you happy, find a way to incorporate it into your space. Floral bedding or a bold hue on the walls can have an incredibly uplifting effect on your mood.
4. Make your bed
This is one of the simplest tasks to improve your home happiness. Making the bed can be the first small accomplishment you'll make each morning and sets you on the right track for happy, successful days.
5. Keep things fresh
For a happier home, change things up regularly for a fresh perspective. Restyle an entryway console, a bookshelf, or a coffee table with new décor or simply switch up the arrangement to breathe new life into your space.
6. Keep sentimental items on display
Display objects around your home that evoke positive emotions and remind you of the people, things, and places you love. These could be framed family photos on a gallery wall, souvenirs from your travels, or even your favourite books that tell a story about who you are.
7. Invest in experiences at
home
Spending high quality time at home makes us all happier. Consider investing in items like a new sound system, new cookware, or even a projector for home movie nights to enjoy your space more with the ones you love.
8. Let the light in
Make a habit of opening up the drapes each morning for a brighter, light-filled home. This simple act can improve not only your mood, but your energy levels as well. Short on natural light? Be sure to layer a mix of indoor fixtures like sconces, pendants, and flushmounts to set a brighter mood.
9. Bring in plants and greenery
Feeling more connected to nature is sure to make you happier at home. From large palm trees to small succulents, plants look beautiful and also improve the air quality of your space.
10. Use white
White is always feels refreshing, and it reflects light well, which can make your space feel brighter and happier, too. Try white paint on the walls, new white towels for the bathroom, or a set of fresh white dinnerware to make your favourite recipes look their best.
Photography courtesy of Hudson's Bay