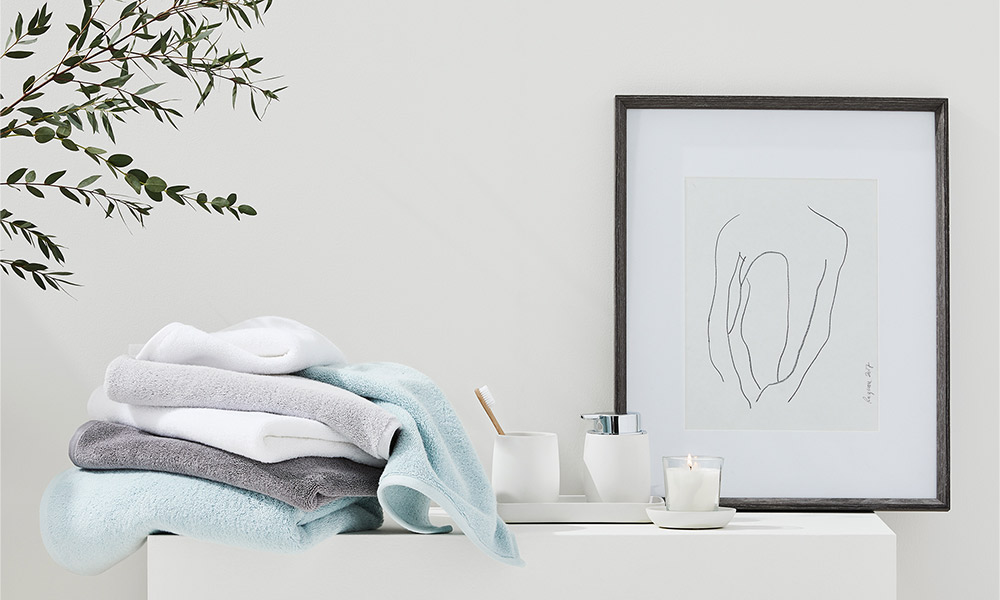 If travel isn't in your plans this season, that's no reason you can't still enjoy a little bit of vacation time. In fact, many of us are taking time off from our busy schedules and enjoying some vacation days at home. While it may not exactly be the way you'd ideally envision spending your holidays, with a few helpful tips, a staycation is a wonderful opportunity to truly relax and take some much-needed time for yourself.
If you're planning on taking a staycation this summer, we're sharing a few tips to make sure your time at home still feels extra special. Here are a few ideas you can incorporate to make for a relaxing and enjoyable vacation at home.
Swap things up for a fresh space
Trick your mind into thinking you're in a new space by introducing a few simple changes to your home. Change up your bedding to soft and breathable linen or crisp percale sheets to remind you of a luxurious resort stay. Rearrange your décor to make things feel fresh. Or invest that money you've saved on staying home for your vacation in a new piece of furniture or décor you've had your eye on.
Make it about indulgence
The best part of vacation is it's all about indulgence. An easy staycation tip is to treat yourself as you would be treated on vacation. Recreate a luxurious hotel or spa stay with a fluffy spa robe, plush towels, and a hydrating face mask. Go an extra step and order your favourite flowers for the bedroom.
Experiment with new flavours
Staying home for a vacation doesn't mean you can't try something new. Test out exciting recipes from a place you've always wanted to visit or order in from a restaurant specializing in food from one of your favourite past trips. Indulge in long meals on the patio and soak in the summer weather to really feel like you're on holiday.
Make time for you
Being on vacation means there's no excuse not to take a little "me time." Take advantage of the time to relax. Unwind with long soaks in the tub, afternoon naps, or enjoy refreshing cocktails on the patio. There's also no better time to focus on your favourite hobbies. A fun staycation tip? Start a new hobby that you've been thinking about. Bonus points for those hobbies that give you a much-needed break from screen time like gardening, redecorating, or reading.
Photography by A Plus Creative