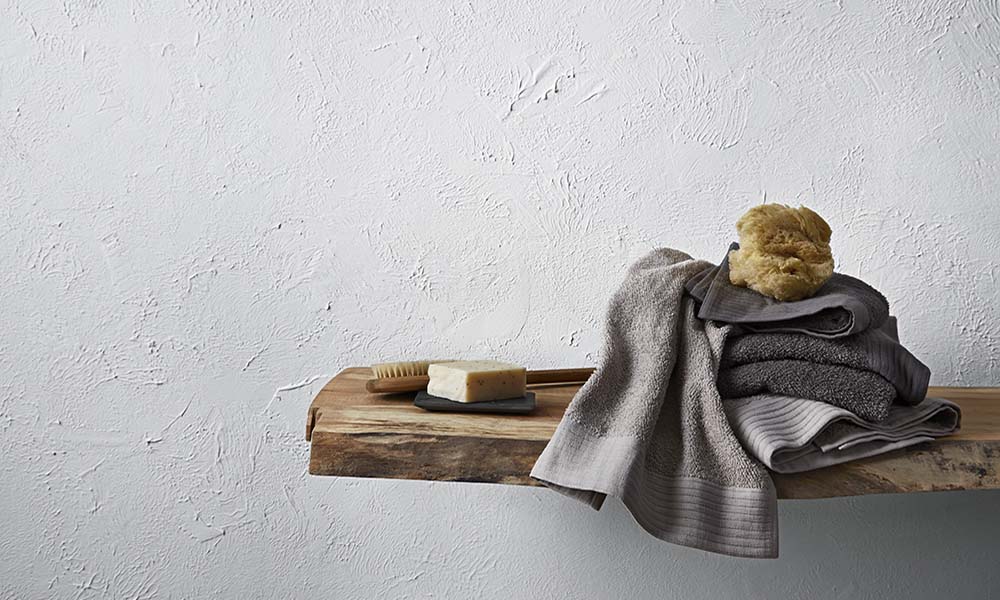 There are few things more relaxing than a day at the spa but a spa-inspired bathroom at home comes in at a close second. After all, for most of us, a spa visit is a rare treat but one we'd like to enjoy on a more regular basis. So, what could be better than recreating that experience in the luxury of your own home? There are some simple design and decorating touches you can apply to create a calming, serene bathroom that will help you unwind after a long day. Here are our six steps to turn your bathroom into a spa-like retreat.
1. Mood lighting
Good lighting goes a long way. Set the mood with lots of tea light candles throughout the bathroom to create a relaxing, spa-like feel. Keep safety in mind and opt for battery powered candles for a stress-free experience. When it comes to your ceiling and vanity lightning, consider refreshing your fixtures to a style that brings spa vibes to mind. For even more ambiance, have a pro install dimmers.
2. Go for the softest towels + robes
Plush, luxurious towels wrap you in warmth after a long soak in the tub. Look to Egyptian cotton for its thick, absorbent material that adds rich texture to the bathroom. Hang a robe next to your tub or shower – plush cotton or lightweight linen are equally spa-worthy choices, depending on your personal preference.
3. Keep everything organized
Keep counters tidy and clutter free to bring a calming sense to the space. A wall cabinet or standing storage cabinet will keep your essentials organized and out of sight. Look for a unit with adjustable shelves so you can tailor your storage solution to suit your needs.
4. A spa-worthy shower fixture
Go beyond builder basics and opt for a rain shower head instead. An easy swap, a rain shower head will have a softer flow of water for a spa-inspired bathroom experience.
5. Bring in greenery
Add plants to the bathroom for an easy way to inject a bit of colour and life to the space. Plants also help to purify the air, keeping the room feeling fresh. No natural light? No problem. Opt for dried eucalyptus. Not only will it add a pop of green to your space, but it'll also bring in a spa-like scent.
6. Add a cozy rug
Heated flooring might be out of the question for your bathroom, but there's no reason to step out of the shower onto cold tiles. Bring in a rug, runner, or bath mat to add cozy texture and a spa vibe to your space.
Photography by A Plus Creative