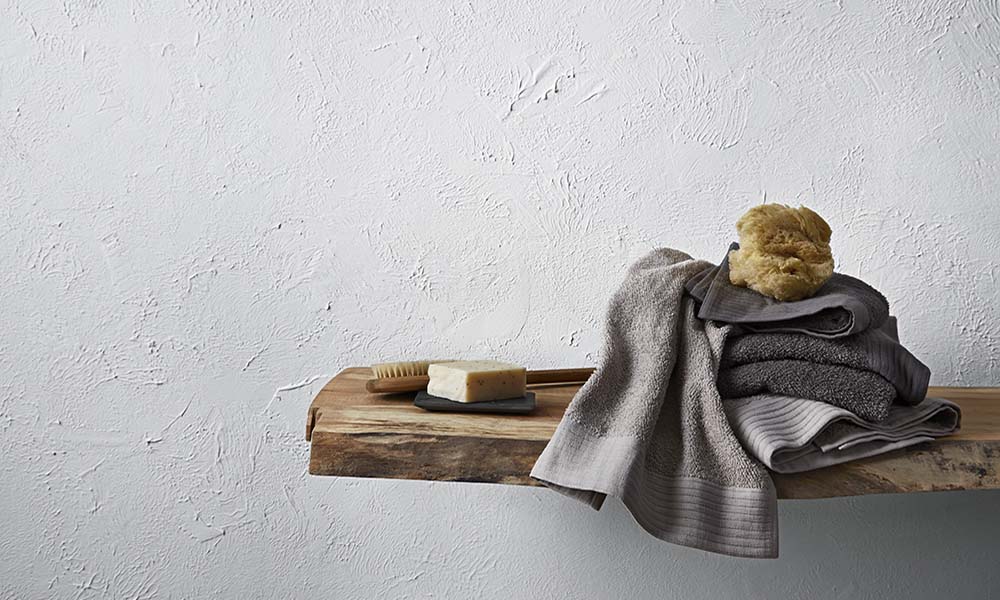 There are few things more relaxing than a day at the spa – just a few hours is all it takes for a little mental and physical rejuvenation. For most of us, a spa visit is a rare treat, and one that we all agree we would like to experience on a more regular basis. So, what could be better than recreating that experience in the luxury of our own home? Without expending a small fortune, there are some simple touches you can apply to create a calming, serene spa-inspired bathroom that will help you unwind after a long day.
Below are our top six ways to turn your bathroom into a spa-like retreat:
1. Luxe touches
Spa slippers, a soft cotton or lightweight linen bathrobe, and hair wrap will trick you into thinking you're really at the spa.
2. Go for the softest towels
Plush, luxurious towels wrap you in warmth after a long soak in the tub. Look to Egyptian cotton for thick, absorbent towels that add rich texture to the bathroom.
3. Serene bath accessories
Keep counters tidy and clutter free to bring a calming sense to the space. Look for sets with canisters to house cotton balls and other essentials. A tray also helps to keep everything organized and close at hand. Accessory sets made of acacia wood, concrete, or glass bring style and texture to the bathroom.
4. Spa-worthy shower fixtures
Go beyond builder basics and opt for a rain shower head instead. An easy swap, a rain shower head will have a softer flow of water for a spa-inspired bathroom experience.
5. Go green
Add plants to the bathroom for an easy way to inject a bit of colour and life to the space. Plants also help to purify the air, keeping the room feeling fresh.
6. Relaxing art
Try placing a large print of a serene costal landscape or a soothing abstract piece in the bathroom for a spa feel. It'll have a calming effect of the space.
Photography by (from top): A Plus Creative