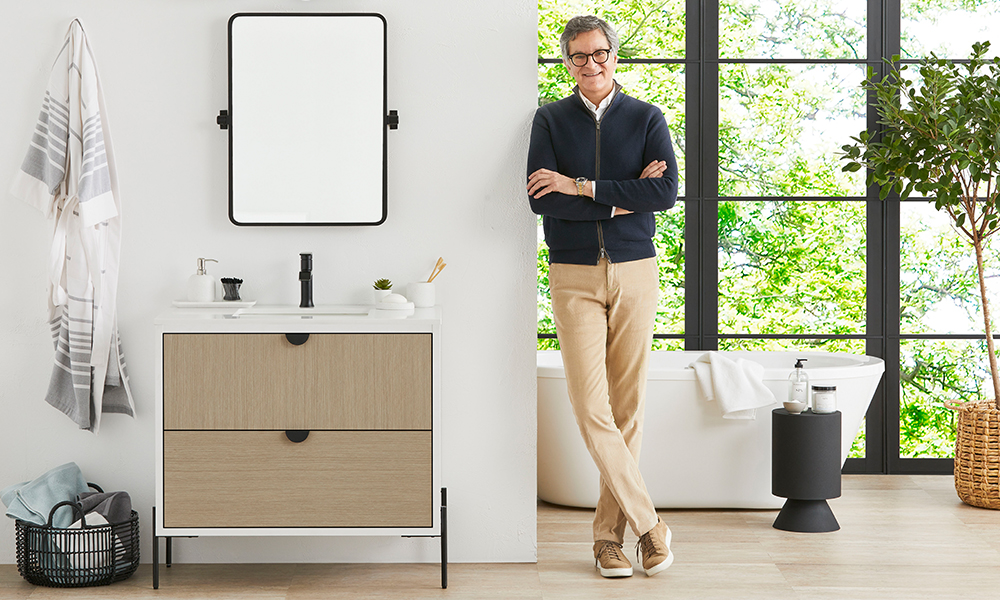 When it comes to a home refresh, it's no surprise that the the bathroom usually tops everyone's renovation priority list. Whether you're looking to create your dream principal bathroom, refresh your powder room, or update your guest ensuite, a bathroom remodel can feel like an overwhelming project. To help you along with your planning, Brian recently answered your bathroom design questions! Read on for Brian's best bathroom design tips.
Be sure to follow @glucksteinhome on Instagram to submit your questions for our next Ask Me Anything with Brian.
What's your opinion of wallpaper in a bathroom?
Brian: I love wallpaper in a bathroom! I find it softens the hard surfaces and it's a beautiful way to add texture and pattern. Be sure to always go with water resistant wallpaper in a bathroom space.
How do you create that spa-like feel in a bathroom with no window and no natural light?
Brian: In a bathroom that lacks natural light, your lighting is key. Be sure to use a variety of different types of lighting – sconces, ceiling lights, pendants – to brighten it up. A dimmer is also a good idea here, so if you're taking a bath you can make it more relaxing. And incorporate a nod to nature through a peaceful piece of art, like a painting of the sea or forest, to bring in the illusion of the outdoors.
How do you feel about an all white bathroom?
Brian: I love white bathrooms because they're so easy to change up. With white as your base, you can easily change things up over the years. You could refresh the look by painting the walls a different colour later on. You can also replace the hardware and accessories to update the look of the space without changing the major finishes.
Where is money best spent to create a more indulgent spa-like bathroom?
Brian: To design a spa-inspired bathroom, I would focus on the vanity, some wall sconces, and a really great bathtub.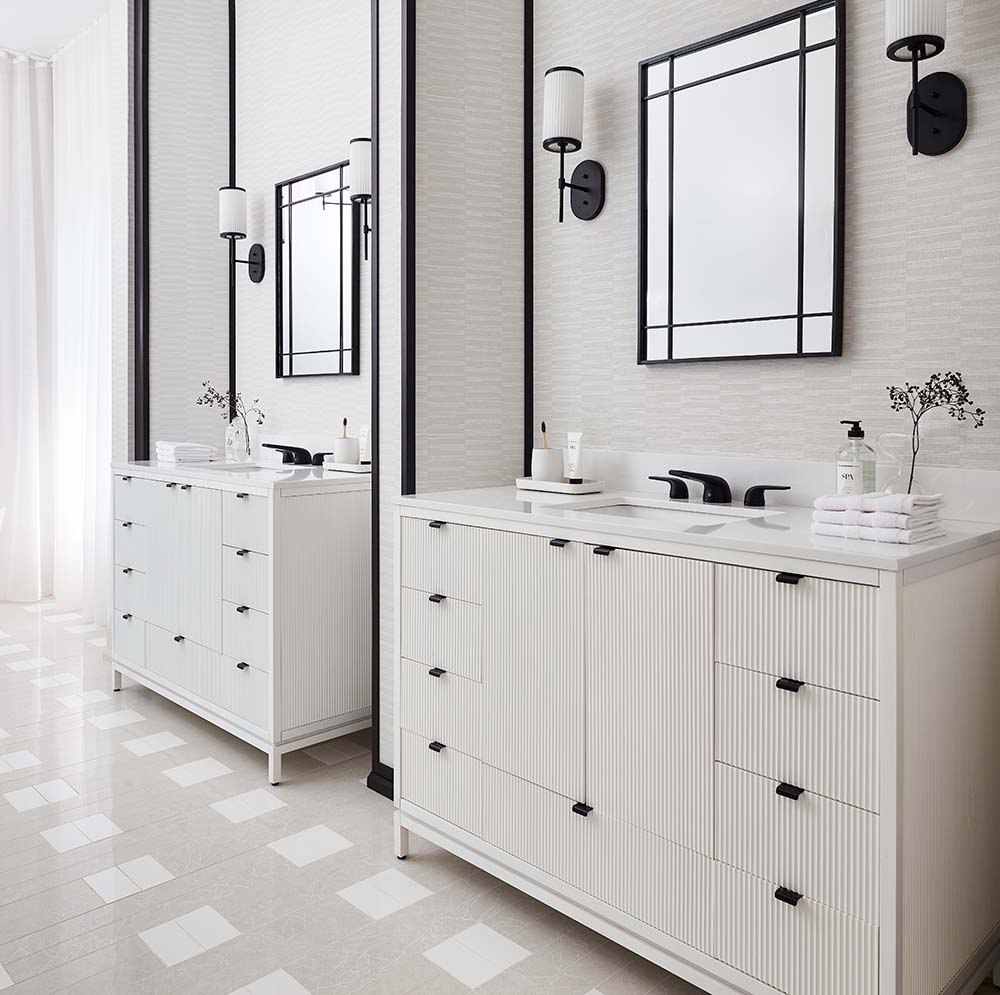 How do you find a good towel?
Brian: It depends what you're looking for and the season. If you want a lightweight towel, Hammam or waffle towels are wonderful options. If you want something thicker and fluffier for the winter, maybe try an Egyptian cotton towel with extra long staple fibres for a soft feel.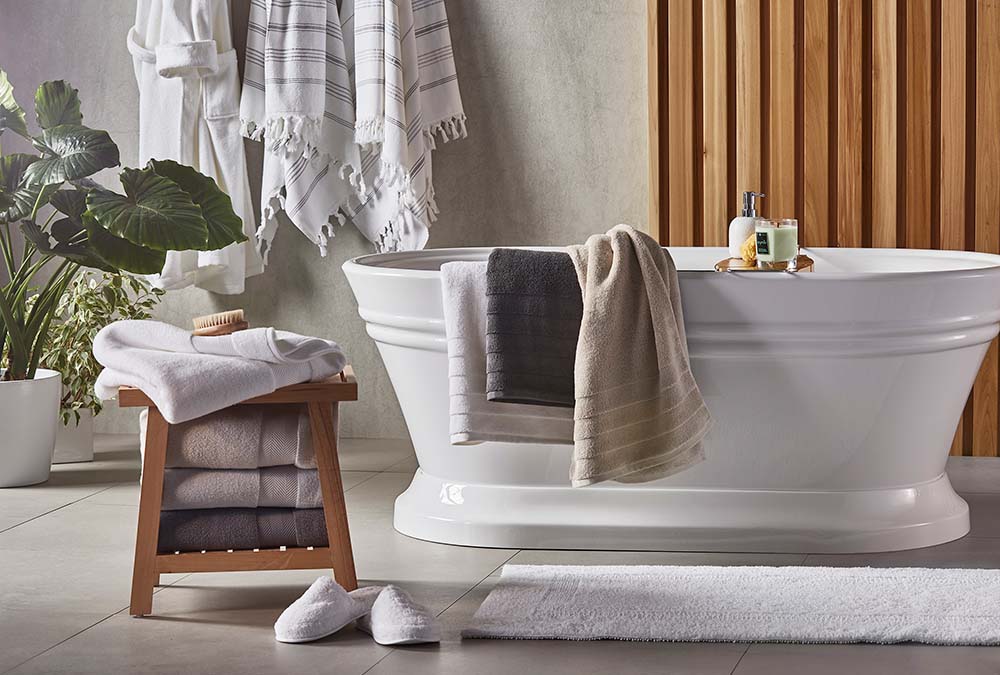 What are your three must-haves for an indulgent, spa-like bathroom?
Brian: My number one is a bathtub with a tray. And then some beautiful self-care products like a salt scrubs and body wash. And finally, luxurious soft textures like fluffy towels and a plush robe.
Photography A Plus Creative (1), Angus Fergusson (2), and courtesy of Hudson's Bay (3)