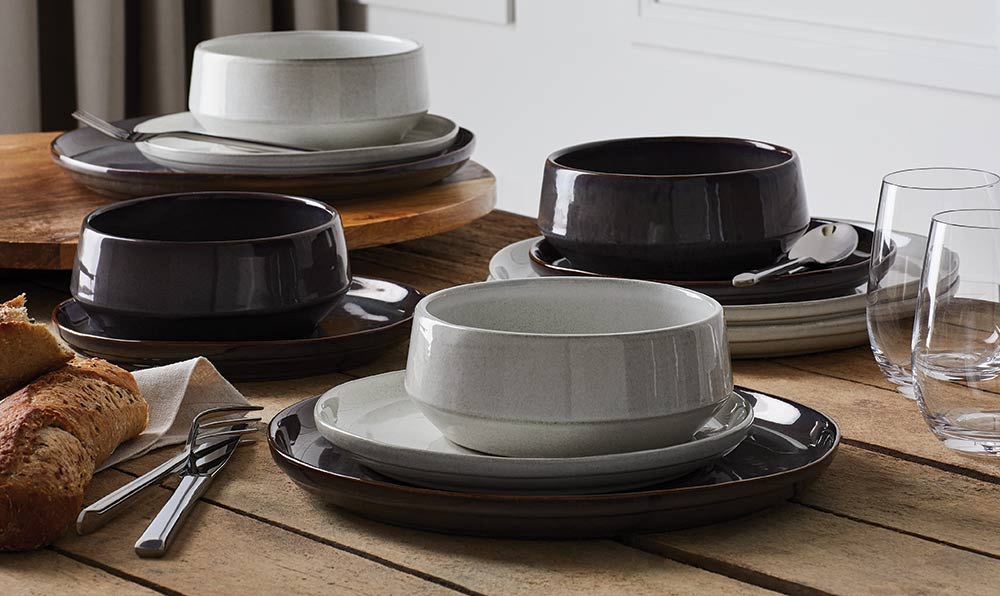 Over the past year and a half, you may have grown accustomed to meals from the comfort of home. We developed new skills in the kitchen and focused on taking the time to sit down and enjoy each other's company. But, for many, the repetition of meals from home has become stale, fast. For example, we may have fallen into a rut of cooking the same meals repeatedly, ordering the exact same take away, or even just grown bored with the same old table setting. Whatever the case, there are so many ways to make mealtime special. And so, if you happen to be one of the ones that lost it, we want to help you reignite that flame for beloved evenings at the dinner table.
Here are our tips for learning to make mealtime special again:
Try a new recipe
One of the easiest things you can do to reignite your passion for dinnertime is to try a recipe you haven't before. Not only will it be fun to try something new, it'll be an experience for you and your household to enjoy together. As for inspiration? Source new recipes on Pinterest, flick through a cookbook you haven't in years, or even visit a specialty grocery store of a cuisine you're looking to try and ask a store associate for suggestions.
Trade up tasks
Maybe you've been contributing to mealtime the same way for months on end – doing all the cooking, washing up, or setting the table. Depending on which role – or roles – you've gravitated towards taking on, consider swapping that task regularly with another member of your household. Cooking every other night, versus every night of the week, for example, is sure to have you feeling more inspired when it comes your time to show off those skills.
Refresh your tablescape
We're all about changing up the look of the dinner table throughout the week. It can be as simple as finding some foliage outdoors to fill a vase, adding in a pop of contrast with a different salad plate or coloured glassware, or trying out a new tablecloth or runner. Always use white bone china? Try some cool matte stoneware to shake up your look. Even the smallest of changes are sure to help bring back that spark.
Find something to celebrate
Wherever possible, find accomplishments and mini milestones to celebrate over dinner with your household. Whether it's a child taking the training wheels off their bicycle, a one-year anniversary at work, or even a half-birthday, consider making a quick toast or sharing a special cocktail or mocktail among you. Celebrating one another and appreciating each other's achievements is sure to leave a positive mark and have everyone looking forward to mealtime.
Photography courtesy of Hudson's Bay