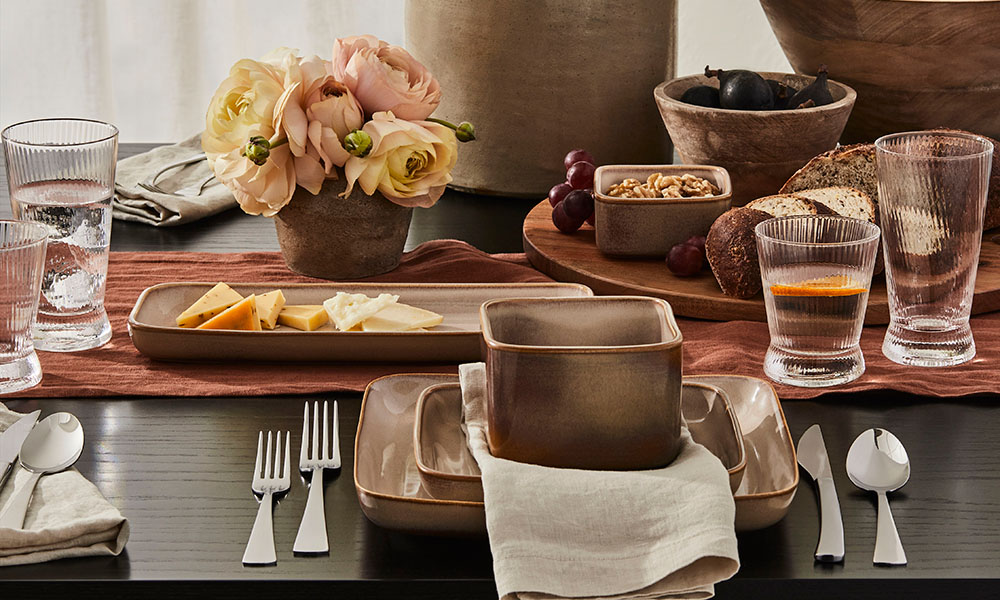 Most of us love attending a good dinner party, but, sometimes, hosting your own can come with a little added pressure. Of course, we want things to go smoothly, for the food to taste and look great, and for our guests to enjoy themselves. With these goals in mind, it's likely you might occasionally hit a few minor hurdles along the way. So, we're prepping you with tips to navigate even the trickiest of dilemmas for a fun, fuss-free evening.
Here are three common dinner party dilemmas and how to solve them:
Dilemma 1: Finding a recipe to suit everyone's dietary restrictions
These days, there seem to be more dietary restrictions than ever before. When planning your next dinner party, it's a good practice to ask about food allergies or restrictions upon invitation. It certainly can be a challenge to find a single recipe to please everyone's palette. One solution is to opt for a meal where guests can customize their dish. Consider build-your-own tacos or personal pizzas for a more casual affair. This can also add a fun new layer to the party, especially when hosting kids. Another idea is to serve dishes family or buffet-style and create labels to specify which options are dairy-free, nut-free, or vegetarian to avoid any mix-ups.
Dilemma 2: Introducing new friends to an existing group
One of the best aspects of entertaining is the opportunity to introduce new friends and acquaintances to an existing group. Set your party up for success by creating a seating placement where couples and close friends are dispersed around the table and newer friends are inserted throughout the group. This will encourage guests to mingle and get to know new people. And it's less likely to result in close friends spending too much of the evening catching up. A strategic seating arrangement can also help spark conversation. For example, introverted and extroverted guests can be mixed around the table to create balance, taking the pressure off the guests who tend to listen more and giving those who like to share animated anecdotes the space to shine.
Dilemma 3: Not owning enough matching dinnerware, glassware, or serveware
Luckily, these days, we're all about embracing a more eclectic, unique look at home and that includes the table. When hosting a dinner party, it can be fun to mix up your glassware, dinnerware, or seating and have it look intentional and stylish. The key is in keeping some cohesion whether that be mixing glassware of the same colour family, laying out opposing styles of dinner plates at every other seat, or choosing serveware in a similar material, like stoneware or porcelain. Ground the table with a simple tablecloth or runner and consider picking up some seasonal florals to tie in some of the colours you've laid out to bring in some cohesion.
Photography by A Plus Creative