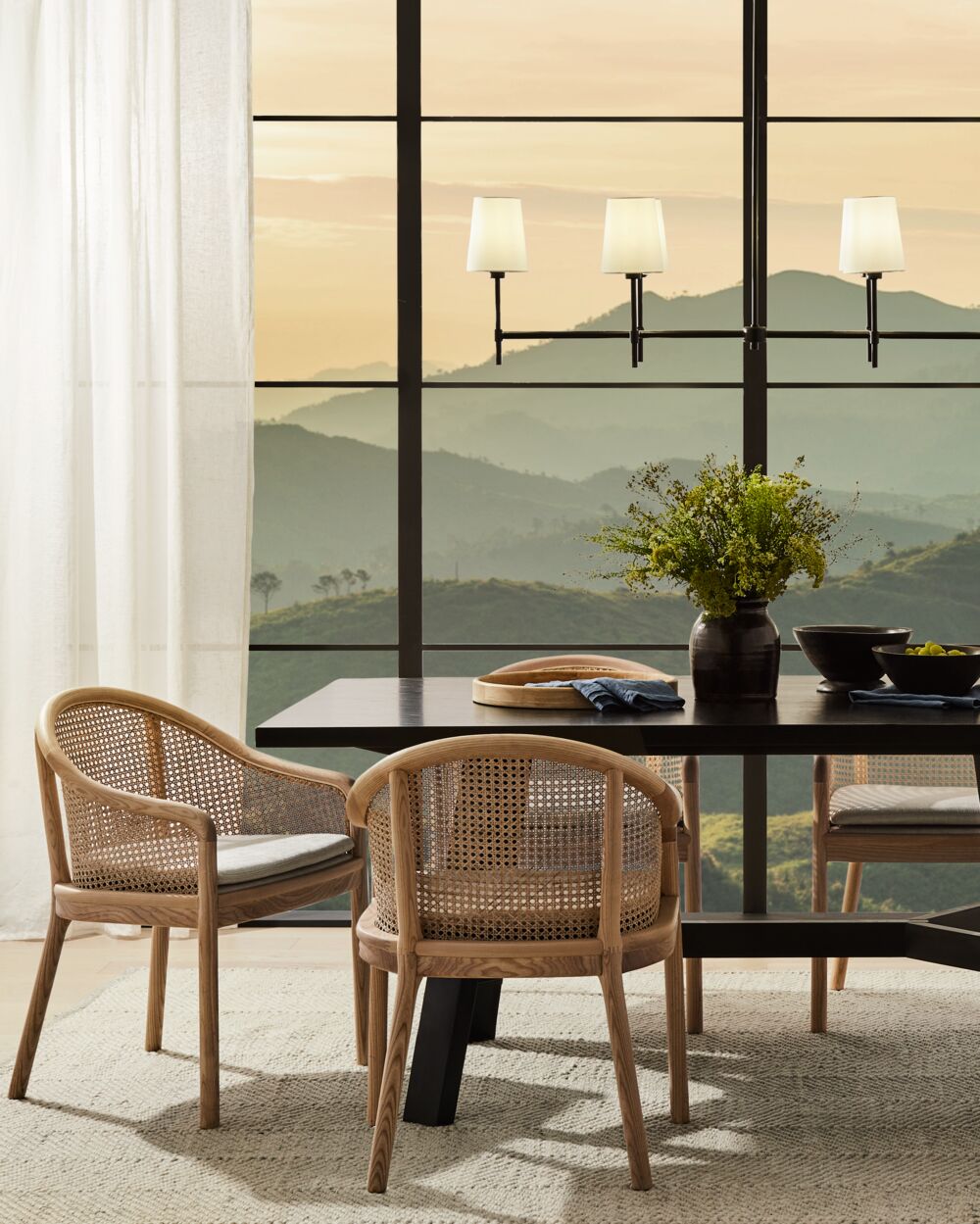 There's something special about bringing friends and loved ones together at home. Whether you're throwing or attending a dinner party, there are plenty of tips and guidelines that can take your hosting or guest game to the next level. Because let's face it, a successful gathering is all about creating a warm vibe and ensuring everyone feels welcome and appreciated.
So, whether you're the one organizing the party or RSVPing, Brian answered your recent questions on entertaining etiquette and shared some useful advice for both hosts and guests. Read on for Brian's tips on seating arrangements, dietary restrictions, and his take on the shoes-on-or-off debate. Here's to throwing unforgettable soirées and being the ultimate party guest.
Be sure to follow @glucksteinhome on Instagram to submit your questions for our next Ask Me Anything with Brian.
Any tips on how to deal with everything all at once? Guests arriving, food to be cooked, etc.
Brian: My best hosting advice is to make a list of your main tasks and schedule out everything that can be done in advance. Choose a menu that features dishes you can prepare and cook in advance. Pre-make a cocktail that guests can pour themselves or that's ready for them in glasses. The table should be set, the dishwasher should be empty, and all you need to do is heat and plate. The goal is to spend time with your guests, not in the kitchen.
Is it rude to bring a dish if you have dietary restrictions so the host doesn't have to bother?
Brian: I would say you can let the host know about any dietary restrictions you have and offer to bring something that meets your needs, if you like. If the host declines your offer and says they'll make something special, thank them for making the effort.
Should guests keep shoes on or take them off?
Brian: This tends to be hotly debated but I prefer guests to take their shoes off indoors. You can always ask people politely on arrival, but I also like to have a basket of slippers out. That way guests know to slide their shoes off and they can slide some slippers on if they prefer not to walk around barefoot.
In which cases would you use a seating arrangement? For certain events?
Brian: If there are six or more guests, I always like to have a seating arrangement. You want to avoid that awkward moment where people don't know where to sit. Another bit of hosting advice for the seating arrangement is to mix guests up a little. For example, I never seat couples next to each other. Think about how the seating plan can help spark conversation.
How soon should thank-you cards be sent out after an event?
Brian: It's ideal to send thank-you cards out the day after an event. If that's not feasible, at least send them out within that week. I think it's still nice to send out physical cards. It's a little less expected and feels special.
What's the best host or hostess gift?
Brian: I always love flowers. If you bring flowers, be sure to bring them in a vase. That way the host doesn't have one more task to do. I also like the idea of bringing a high-count set of wine glasses. Even if your host has wine glasses, people can always use extra.
What should your deadline be for RSVPs?
Brian: I think you should respond within a few days. You don't want to leave people hanging.
How late is too late to cancel?
If the event and your initial acceptance was a short-term thing, and you commit to it, you should commit to going. If you think you may not be available or up to it, just say you're not available when responding to the invitation. The host could be prepping everything for a few days before, so you really want to avoid cancelling last-minute.
Photography by A Plus Creative