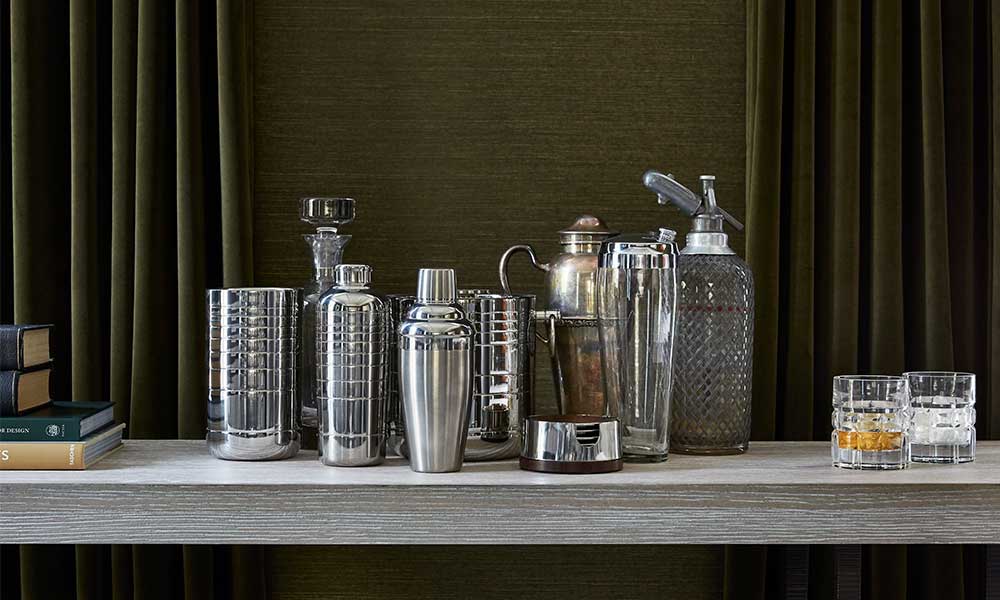 When it comes to weddings, there's a fine line between tradition and monotonous repetition. These days, many happy couples are adapting the events they incorporate into their wedding to make the experience truly personal. Opting for a Stock the Bar in replacement of a traditional bridal shower or engagement party is one of the coolest new trends when it comes to weddings.
So what exactly is a Stock the Bar party? In a nutshell, this more casual celebration includes both sides of the wedding party for a fun event where guests help to stock the bar of the soon-to-be-married couple with their favourite wines, spirits, and any related barware. It's an event that is becoming increasingly popular among millennials, who are getting married later in life and have less need for traditional registry gifts.
Here's our guide for throwing a successful Stock the Bar party:
Invitations and Registry. Personalize your invitations and make expectations from guests clear since this is a less traditional event. Include a call to RSVP and to gift your favourite wines or spirits. If you've chosen to register for gifts like a bar cart, glassware, or barware, have the host mention this at the same time the invitations go out.
Drinks. Be sure to have plenty of drinks prepared in advance of the party. The event is not meant to be used to stock the bar of the actual wedding reception, but to help celebrate and prepare the couple with supplies for future entertaining. Kicking off arrivals with his and hers drinks is a nice way to welcome guests.
Set the Scene. Just because this is a less traditional, more casual event doesn't mean that decor should be overlooked. A modern brass bar cart set with liquors, stylish bar accessories, and the bride's favourite florals is an easy way to set the mood.
Appetizers. Just as with any cocktail party or shower, you'll need an array of appetizers served throughout the event for your guests to enjoy. If you don't have designated canape-passers for the event, set up a buffet table and recruit a few members of the wedding party to keep an eye on supplies.
Recruit a mixologist. If you want to go above and beyond for this event, recruit a cocktail-savvy friend to tend the bar, or even hire a professional to keep the party going. This will take a ton of the stress off hosting and allow each guest to have exactly what they like. If the bartender is particularly skilled, ask him or her to perform a few tricks or offer a demonstration for added entertainment.
Photography by A Plus Creative