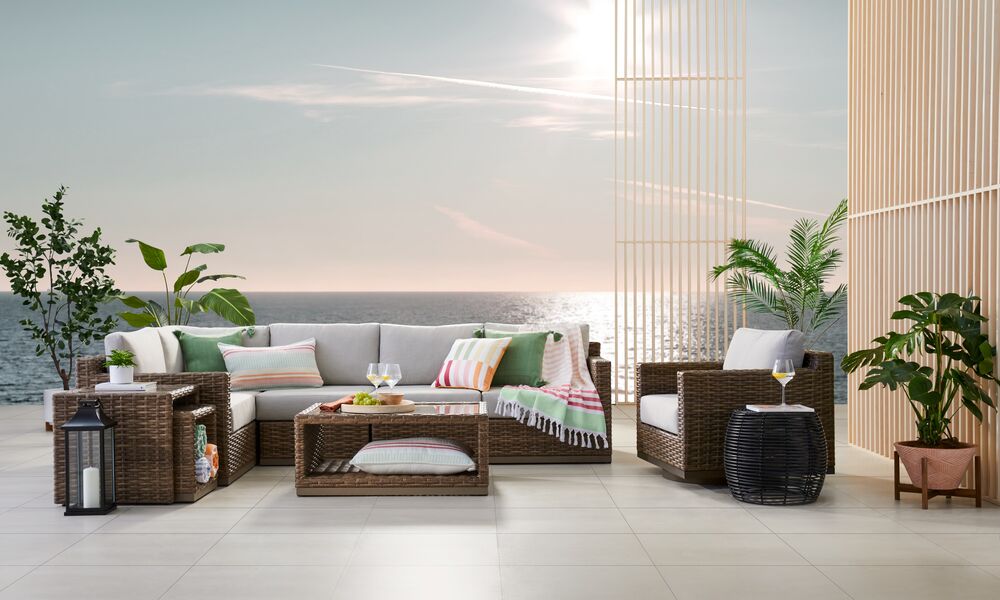 Ever held a midday summer barbecue or afternoon cocktail hour that was such a hit, it lasted well into the evening? While impromptu extended parties can feel spontaneous and effortless, the best hosts are prepared for a day-to-night patio entertaining transition. As the sun, temperature, and food supplies inevitably drop, avoid putting a damper on an otherwise outstanding fete. Instead of scrambling to try to keep the party going, we suggest proofing your patio with a few simple touches to keep your guests comfortable far past sundown – unless you really want your guests to call it a night, that is.
Here are six quick touches that will help to perfectly transition your patio space from day to night:
1. Set the Mood
Make sure you have plenty of lights to brighten up the space and create a beautiful, warm glow as the sun sets. Use a mix of lanterns and string lights to add depth to your outdoor area.
2. Backup Snacks
Have some miniature tarts or a fruit platter in the kitchen in case people get hungry after the meal. A few crowd-pleasing snacks that require virtually no effort to prepare will go a long way to smoothly transitioning your patio party from day to night.
3. Extra Drinkware
For a day to night patio party, it's a good idea to keep some extra unbreakable drinkware tucked away. You won't want to be rushing inside to clean glassware or waiting for the dishwasher to run a cycle while guests are mingling.
4. Stay Warm
A modern fire table is sure to become the heart of your outdoor space when the sun sets. Perfect next to a set of outdoor lounge chairs, opt for a style with a surface that can be used for drinks and light snacks.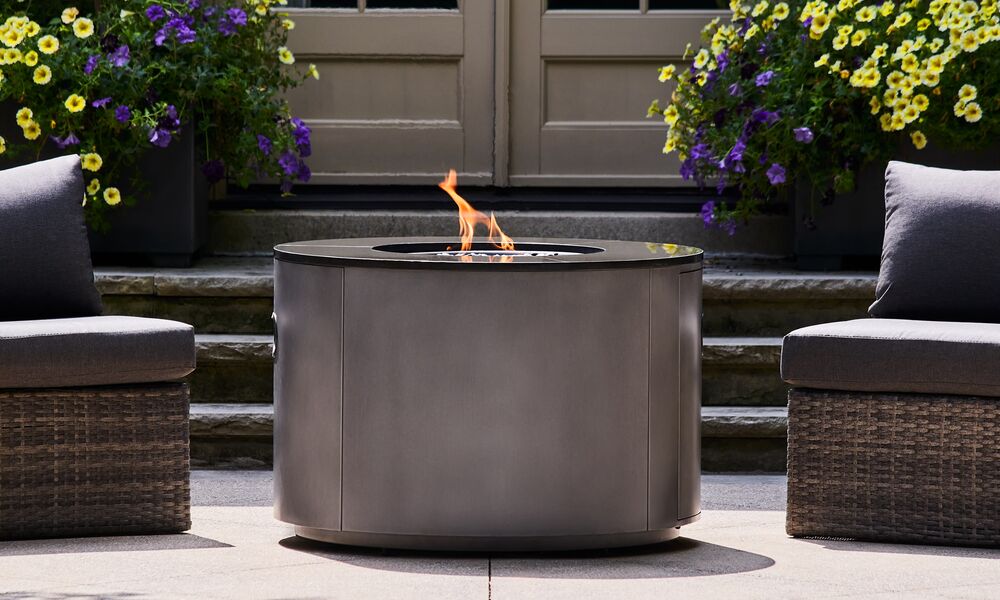 5. Keep Bugs at Bay
Have citronella candles close at hand to keep pesky bugs away as your outdoor event transitions from day to night. Nothing ruins a patio party more than guests getting attacked by mosquitoes.
6. Nightcap Supplies
Have a tray prepped with coffee and tea supplies ready to go in the kitchen for an evening beverage option. Offering coffee and tea can also help give those long-lingering guests a heads up that the party is drawing to a close.
Photography by A Plus Creative