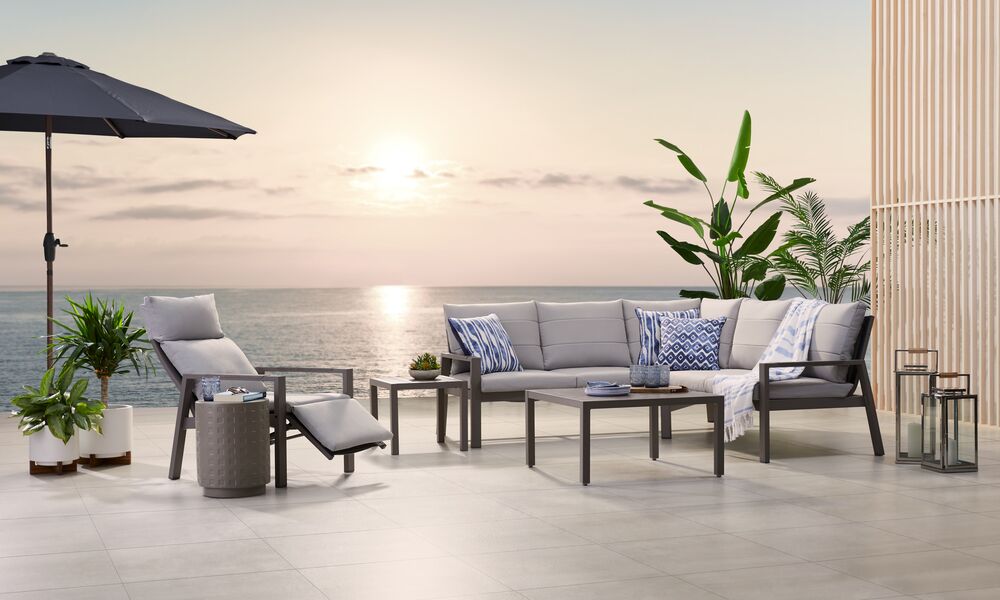 When the warmer weather arrives, we want to be ready to head outside. Preparing your outdoor space for the season can take a bit of planning, but Brian Gluckstein is here to help. He recently answered your questions about outdoor design. Read on for Brian's best patio design advice. We hope you'll find a few tips here to help you get ready to enjoy the season!
Be sure to follow @glucksteinhome on Instagram to submit your questions for our next Ask Me Anything with Brian.
If you don't have a lot of space outside, what's better – dining set or conversation set?
BRIAN: It depends on how you're going to use the space. If you're mostly going to use it to read and relax, I'd go with a conversation set. You can still comfortably dine out there with a coffee table or nesting side tables. But if you're primarily going to be dining or working outside, I'd choose a dining set.
What can I use to hide the unsightly sides of a shed?
BRIAN: I'd put a lattice on it and grow climbing hydrangeas, so you have a flowering wall. In my backyard, I have climbing hydrangeas on the wall at the back of my pool and I love the look.
What's the best investment piece in a backyard for a family that loves to entertain?
BRIAN: I would say a great table and chairs and umbrella. And I'd suggest you purchase extra chairs to put around the area so that you don't run out of seating.
What's the best material to use for a countertop to an outdoor kitchen / BBQ area?
BRIAN: The best material is probably a granite or porcelain slab because they're not affected by the heat, the cold, or the sun. Some of the man-made surfaces have a resin in them that's affected by the sun.
Advice on what to splurge on and what to save on for patio pieces?
BRIAN: Splurge on the furniture and economize on the accessories like cushions and placemats. You'll likely change up the accessories more often for a new look.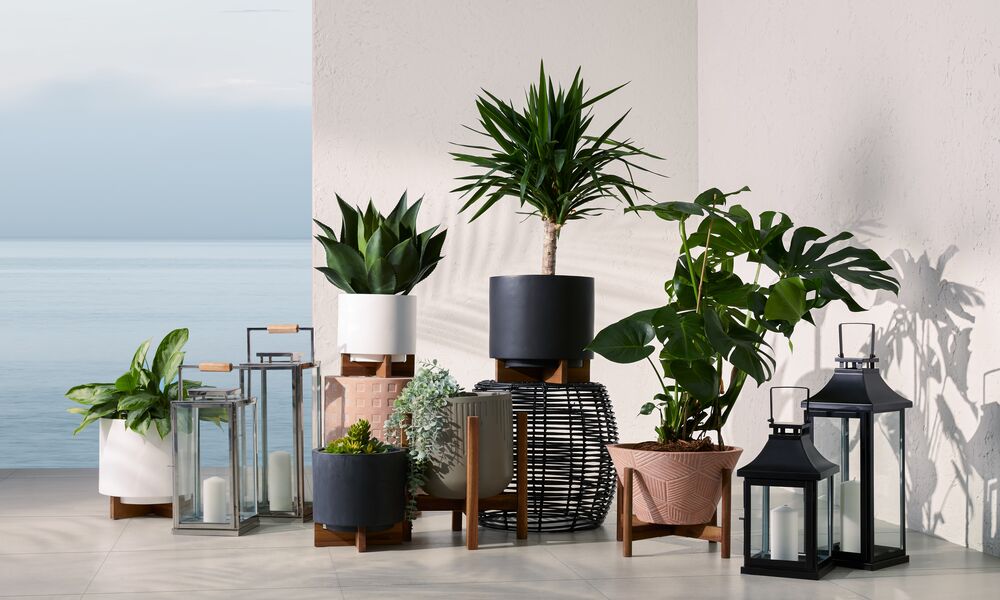 What plants do you recommend for modern style homes?
BRIAN: I would do a more structured garden where hedges and bushes are clipped in a more formal shape. And probably keep to a white and green palette for the flowers.
Do you prefer decks or stone patios? Also, suggestions on best bushed for privacy wall?
BRIAN: I prefer stone patios because wood decks require constant maintenance in our climate. For privacy I would use either tall yew or cedar hedges. Or if you have the room for it, my favourite is pyramidal oaks because the leaves hold through the winter.
Rug or no rug for the patio?
BRIAN: I like a rug on the patio. And it's a particularly good idea if you have a patio, balcony, or deck that doesn't have a nice surface to it. It's a great way to camouflage a bad surface.
Limestone flooring or porcelain tiles for outdoor patio? What pattern?
BRIAN: Porcelain pavers have come a long way and they're great because they're non-absorbent and hold their appearance for a long time. I like a brick pattern.
Photography by A Plus Creative