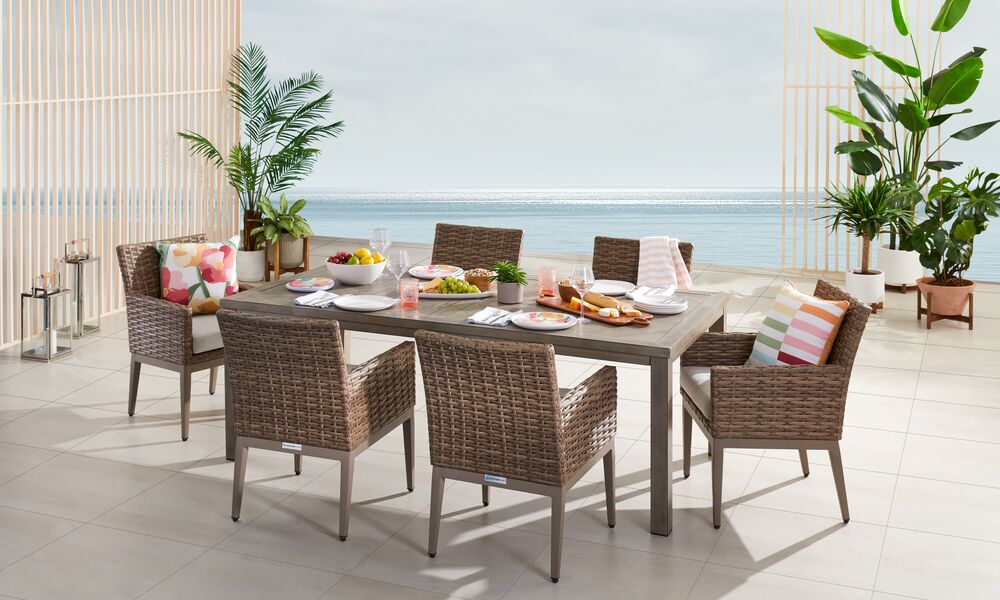 Patio season is almost here, and we can't wait to get outside and start making the most of the beautiful summer weather. If you're looking to spruce up your outdoor area this year with some new patio furniture or decor, we recommend thinking first about how you like to spend your time outside. Just like designing any area of your home, you'll want to make sure the design fits with how you'll be using the space. Are you all about dining alfresco or more for lazing out in the sun with a good book? Whatever your summer patio style, we've rounded up some key outdoor personalities to help you determine the most important pieces to invest in this season.
The Entertainer
If you love hosting outdoor fetes – whether small or large – your summer patio style is the entertainer. You'll need a comfortable outdoor dining set. Whether it's cocktail hour, a full-on barbeque, or weekend brunch, you'll want to stock up on plenty of stylish unbreakable pieces like melamine drinkware and sturdy wood serveware for fuss-free entertaining. Stay cool at the table with a gazebo or offset umbrella.
The Green Thumb
Are you all about that plant life? Your summer patio style is the green thumb. Even if you don't have a ton of outdoor space, you can create your own green area with plenty of stylish planters and hanging plants. Get in your gardening fix by creating a vegetable or herb garden. Or consider installing a 'living wall" to create a real wow moment. Look for on-trend wood base planters that can be brought indoors during the off season.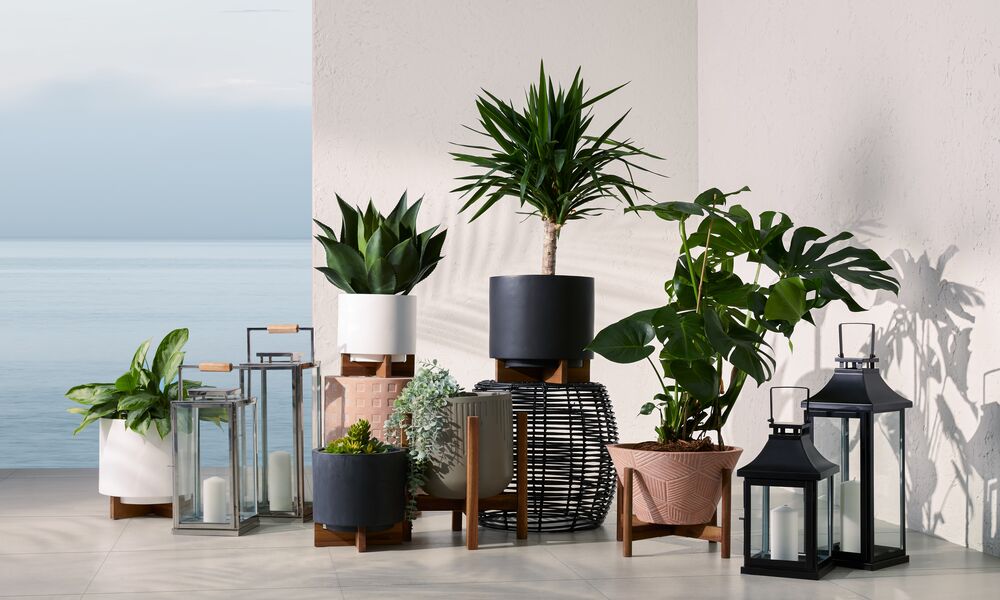 The Lazy Lounger
If you're someone who loves relaxing in the sun with a cool drink and good book for hours on end, your summer patio style is the lazy lounger and we're here for it. You're going to want somewhere comfy to relax and unwind. Opt for a patio lounger or ultra-comfortable outdoor sectional to keep you content during all those hours in the sun. Add outdoor cushions and have hammam towels on hand for added comfort when the sun starts to set.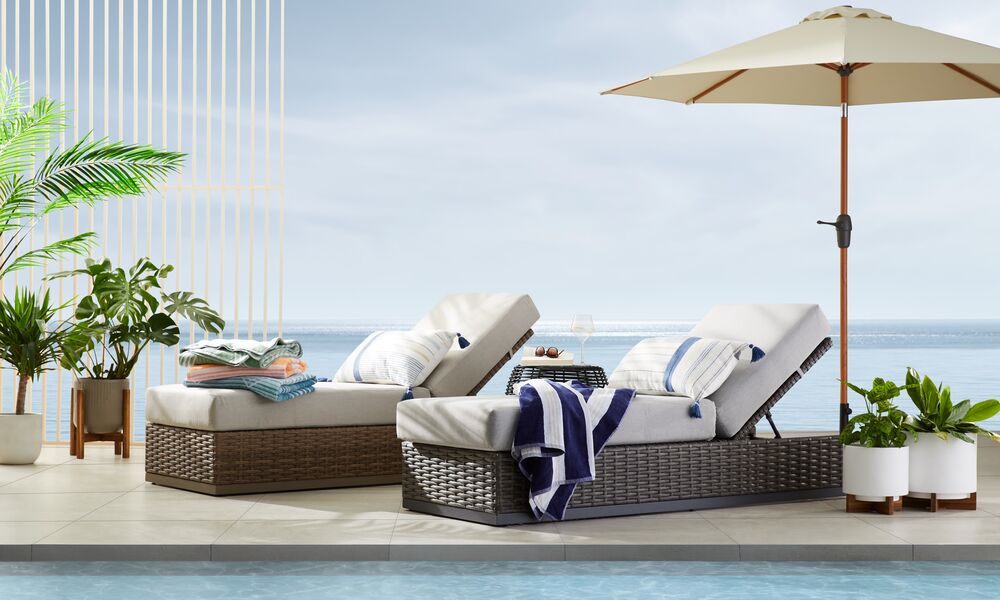 The Porch Procrastinator
Love to sit on your porch and just watch the world go by? Your summer style is the porch procrastinator. An often overlooked area of the house, some of us spend plenty of impromptu porch time chatting with the neighbours, keeping an eye on the kids, or simply waiting for a ride. Here you'll definitely need a comfortable pair of outdoor armchairs along with a stylish side table for refreshments. A nesting side table is a great option to allow for more surface space when you need it. A compact tabletop heater makes the perfect companion for cooler days and late evenings.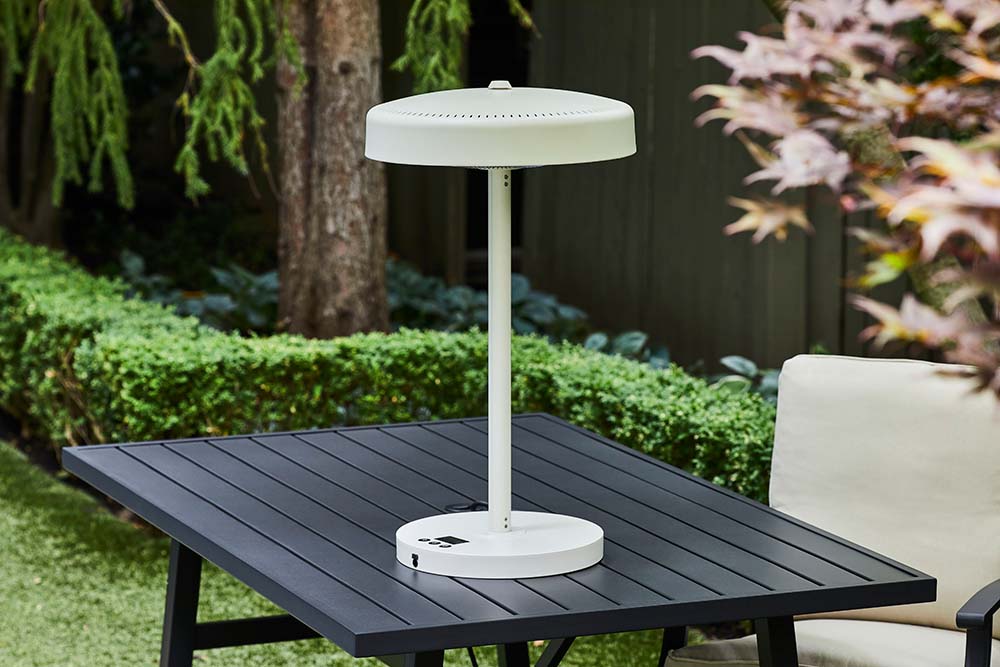 Photography courtesy of Hudson's Bay