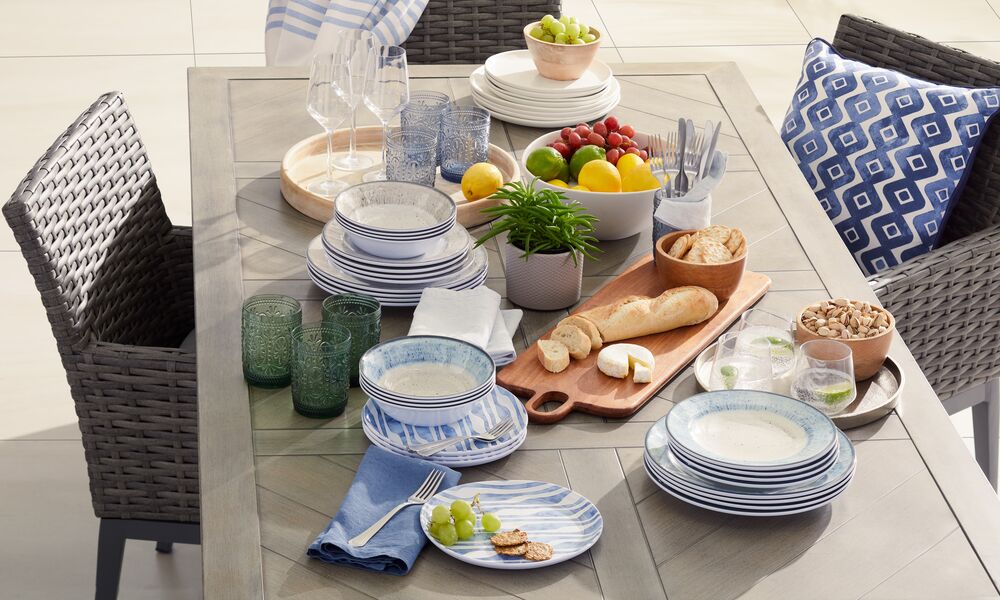 One of the best parts of the summer season is outdoor entertaining. Think great friends, good food, and refreshing drinks on the patio or balcony. After all, depending on where you live, summer can be a short season. Where this is the case, we try to make the most of it! And so, nice weather means by spending as much time as we can outdoors. But there's more to outdoor entertaining than having a stylish patio table in your backyard or a conversation set on the balcony. In fact, the right set-up can drastically improve the flow of your parties and get-togethers. And that means stress-free hosting – because let's face it, entertaining isn't always an easy feat.
To help make your summer parties a little easier, we've rounded up our top tips for smooth outdoor entertaining this season:
1. Set Up a Self-Serve Bar
For a casual gathering, set up a pre-set bar with plenty of unbreakable glassware and a few drink options for guests to enjoy. Place a drink dispenser with a signature, pre-mixed cocktail on the bar to simplify welcome drinks while greeting guests. Sprinkle kosher salt over the ice bucket to slow the melting on a hot day.
2. Clear Roadblocks
For outdoor entertaining on a patio, move dining chairs and bar stools away from tables if people will be helping themselves to food and drink. Rearrange your furniture to create a few clusters of seats around small side tables to encourage mingling.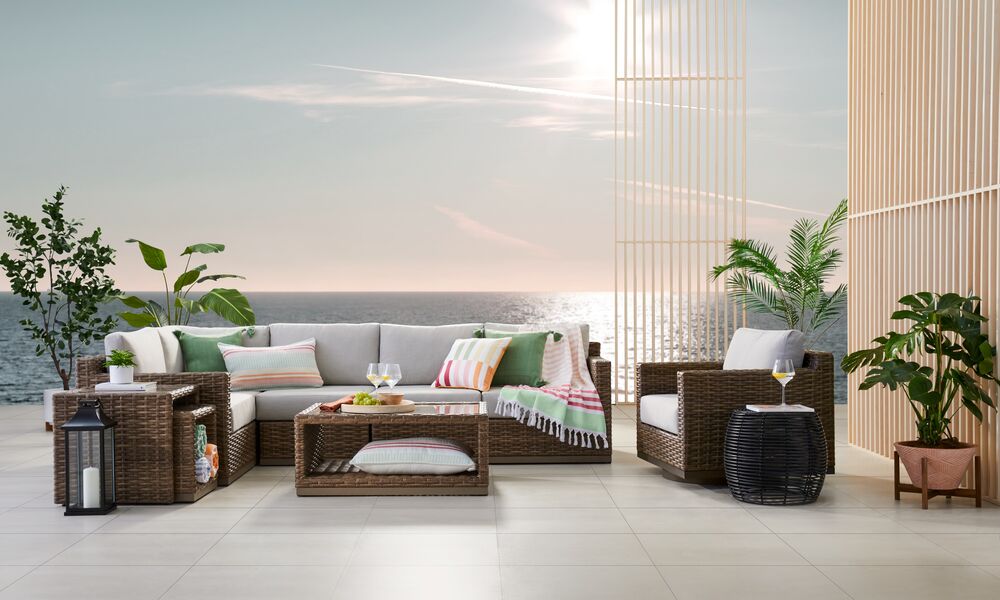 3. Serving Food
Make food service a snap the next time you entertain outdoors with a buffet. Setting up your buffet-style table with dishes at varying heights. Set plats out at the beginning of the table and keep cutlery (pre-rolled in napkins) at the end. That way, guests aren't left fumbling while serving themselves. Use a flatware caddy with cutlery pre-rolled into napkins and secure them with a little raffia tied around for a decorative touch. For a larger party, set both sides of the table with food to improve traffic flow.
4. Simplify Cleanup
Place a hands-free garbage bin with a lid outside. It makes clean up easier and also ensures unwanted pests stay clear of the party. Have a friend or two assigned to help you clear plates once the meal is finished. And be sure to start with an empty dishwasher and clean counters to speed things up.
Photography by A Plus Creative