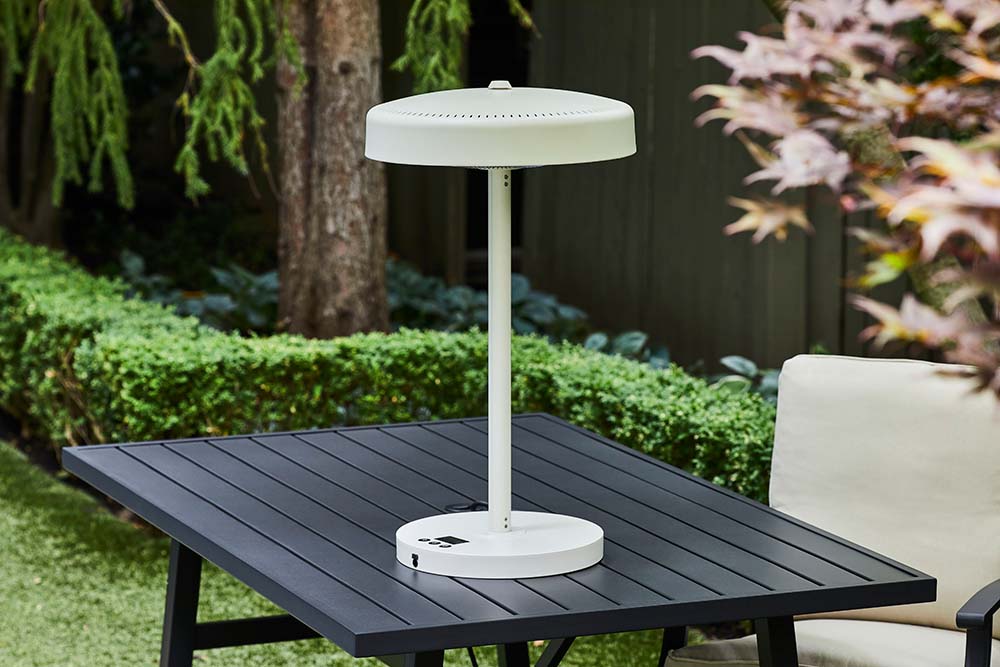 With summer on the way, you don't put off setting up your patio. It's not early late to show your outdoor space some love. And the best part is that you don't need a big footprint to make the most of sunny days and warm nights. Whether you get your fresh air on a balcony, front porch, or a small back patio, you can design your own small space outdoor oasis.
Whether you want a place to lounge, dine, or work from home in stylish comfort, here are our tips for a small outdoor space that's big on function and style.
Go Double Duty
Using multi-purpose furniture in smaller spaces is always a good idea and the same holds true for patio design. Use modular pieces as two separate chairs or configure them into a loveseat, allowing an easy to transition from dining to lounging. Push together a couple of side tables to create a larger coffee table. Ceramic stools offer a compact seating solution and can also stand in as an extra table. Keep things cozy with a compact tabletop heater that doubles as a USB charging station.
Think Big
Just because your outdoor space is on the smaller side, it doesn't mean your furniture has to be as well. Investing in quality pieces will ensure you can enjoy the patio now and for many years to come. So go ahead and bring in a love seat, club chairs, or a chaise lounge that you can take along to a bigger space should you ever move.
Add the Finishing Touches
When it comes to small outdoor space design, be sure to give your small space a big personality with accessories that reflect your style. Add colour and pattern with easy to mix and match outdoor toss cushions. Layer up lightweight outdoor throw blankets in summery shades. And to really get that oasis look, add greenery-filled planters in varying heights to bring life to your balcony or patio.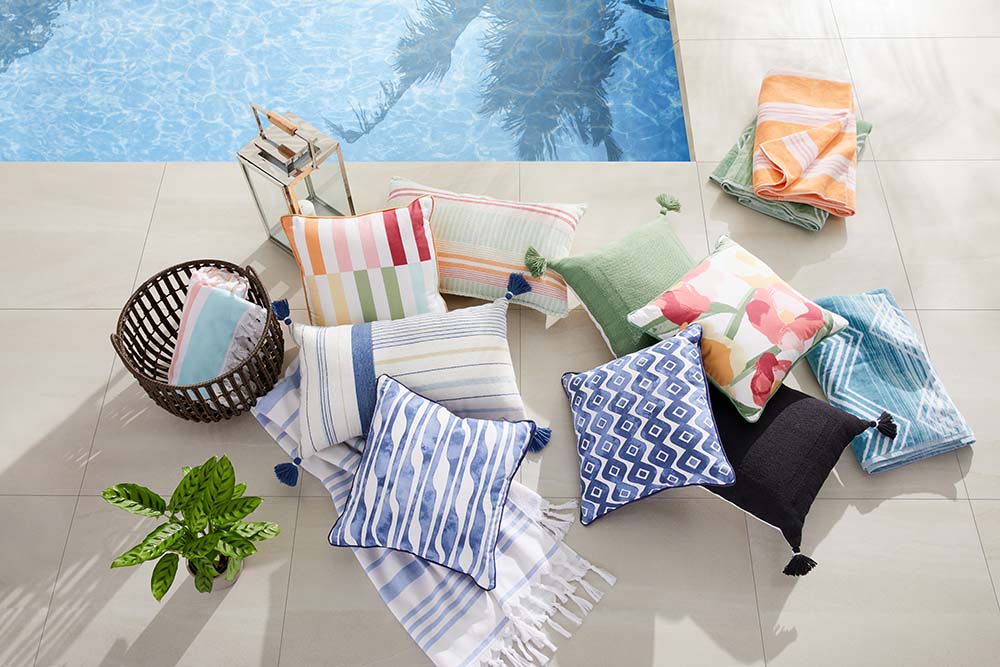 Photography by A Plus Creative