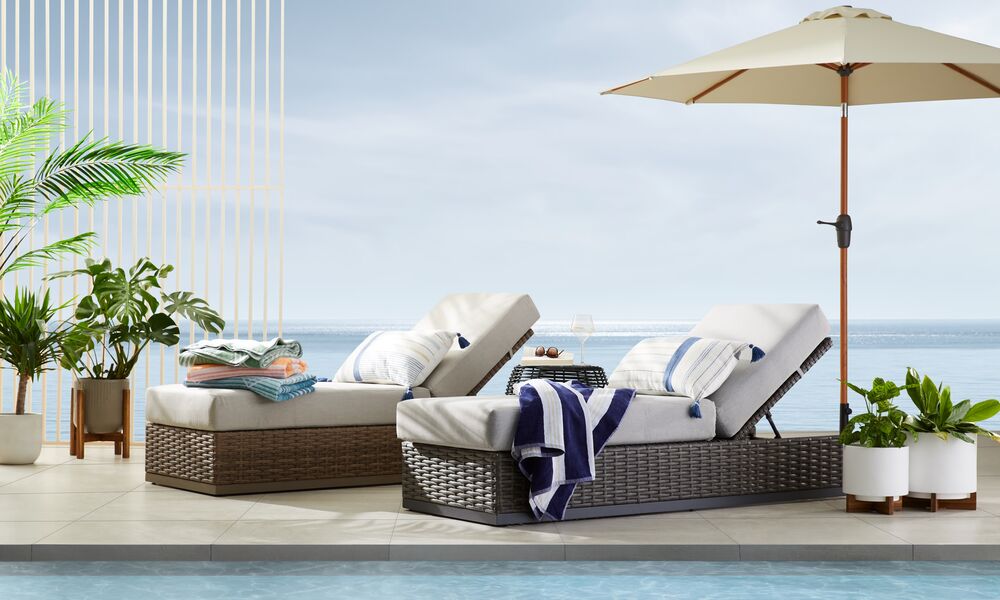 Now that the weather is warming up, we're looking for ways to use out patio all day long. After all, we're spending more time at home than ever and we're eager for new ways to enjoy our outdoor spaces as much as possible. In fact, your outdoor area can offer a place to both work or relax and get some much-needed fresh air. Whereas in the past we may have only used our patios to entertain on the weekends or for the occasional weeknight dinner, you're now likely looking to maximize that space and make it work in more ways than it used to.
Here we share tips on how to make your outdoor space work for you in a multitude of ways, morning to night:
As a Home Office
Changing up your workspace can help spark fresh creative energy. Try working outdoors for part of the day. It could make a world of difference to your productivity. An outdoor dining table is an ideal work spot. Just add a toss cushion to your chair back for added comfort. An umbrella is useful to add shade and to reduce glare on your laptop and phone screens. Consider getting some anti-glare electronic protectors if you're planning to work outdoors often.
For Dining Al Fresco
Expand your outdoor meals to make use of the patio more often. Think peaceful early morning breakfasts, lazy late weekend brunches, or a quick lunchtime escape. You'll get a healthy dose of sunshine and break up the day. Enjoy your meals on stylish melamine dinnerware and keep beverages in sturdy Tritan drinkware to avoid any breakages on the patio. Hang string lights for an inviting glow at dinner. Stay cozy on cooler evenings with a patio heater or fire pit.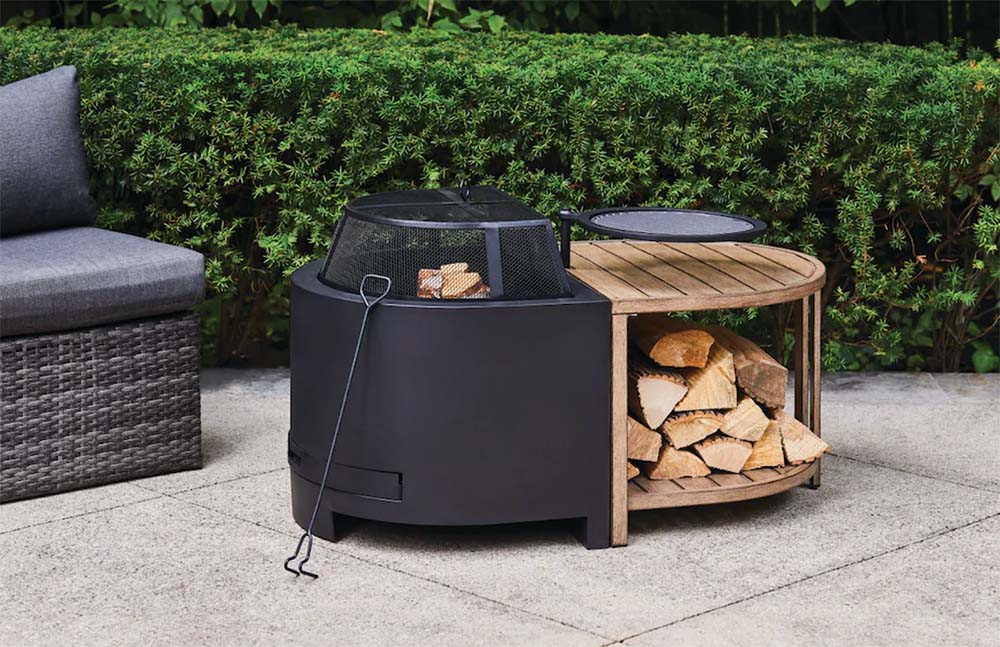 As a Peaceful Reading Retreat
Everyone needs a cozy reading nook. Why not move yours outdoors? Create a calming outdoor oasis where you can relax and unwind for a few minutes with a good book each day. Try an adjustable lounge chair or an armchair with a comfortable cushion. Use a side table to rest any refreshments. Make a habit of keeping this space free of electronics for a period of time each day, to help keep your mind relaxed and at ease.
Photography by A Plus Creative