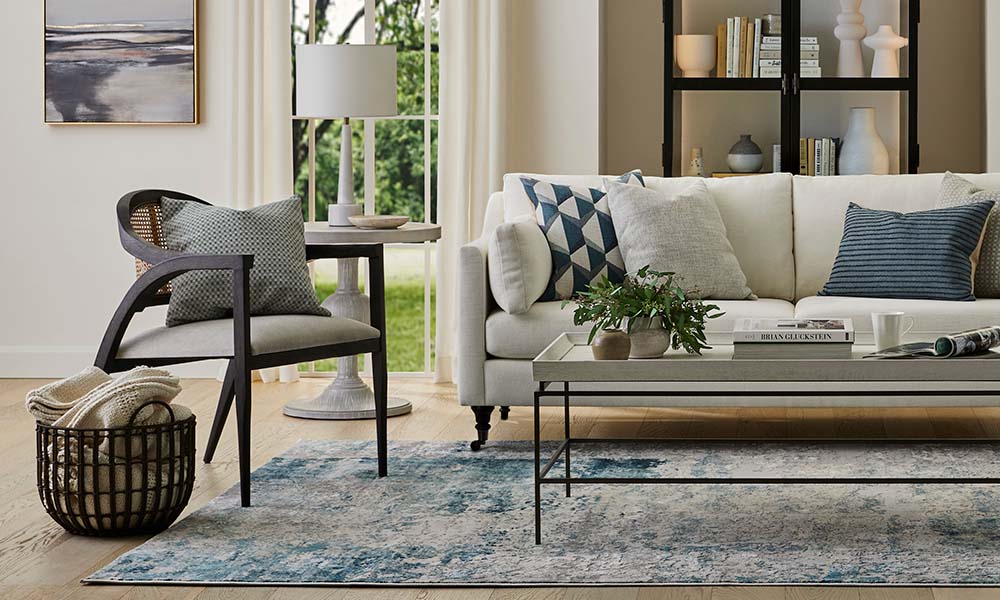 For many of us, a new season sparks the perfect time to update or redecorate at home. Maybe you're in a style rut and haven't changed up your home's layout, décor, or finishes in years. Perhaps your home is just not all that reflective of your current taste. Whatever the case, there are plenty of affordable ways to shake things up on a budget and refresh your interior.
Here are our top tips to update your space and get out of a style rut:
1. Edit, edit, edit
First and foremost, you're going to want to edit down what you already have. Which items do you feel reflect your current taste, and which key items would you like to update? Decide on which pieces you'd most like to replace, and work from there. Let the items you already love take the limelight rather than being lost in a crowd of pieces that don't show off your style
2. Refresh your textiles
Textiles make a big statement and can instantly change the look of your space without making a large investment in new furniture. Change up your toss cushions, bedding, or drapery with colours and patterns that reflect the style statement you want to make right now
3. Swap out hardware and lighting fixtures
Changing hardware and light fixtures has major style impact on a space. Switch up the pieces currently in place with something that feels more you. Look to cabinetry hardware and lighting fixtures in sleek matte black metal or brushed brass. These are beautiful options that will really shake up the look of your space and you out of a style rut.
4. Add mirrors
If your home is feeling small or dull, try bringing in mirrors for added brightness. Especially when placed near windows, mirrors reflect plenty of light while giving the illusion of more space, which means they're great for giving a room a whole new look and feel.
5. Change up the art
According to Brian Gluckstein, "art is the soul of the home", and a few changes in this department can bring your home new life. Invest in a few new pieces or even switch up the way you display the art you already own and love. Create a gallery wall or consider leaning art on a ledge or mantel instead of hanging it on the wall for a modern look.
Photography courtesy of Hudson's Bay