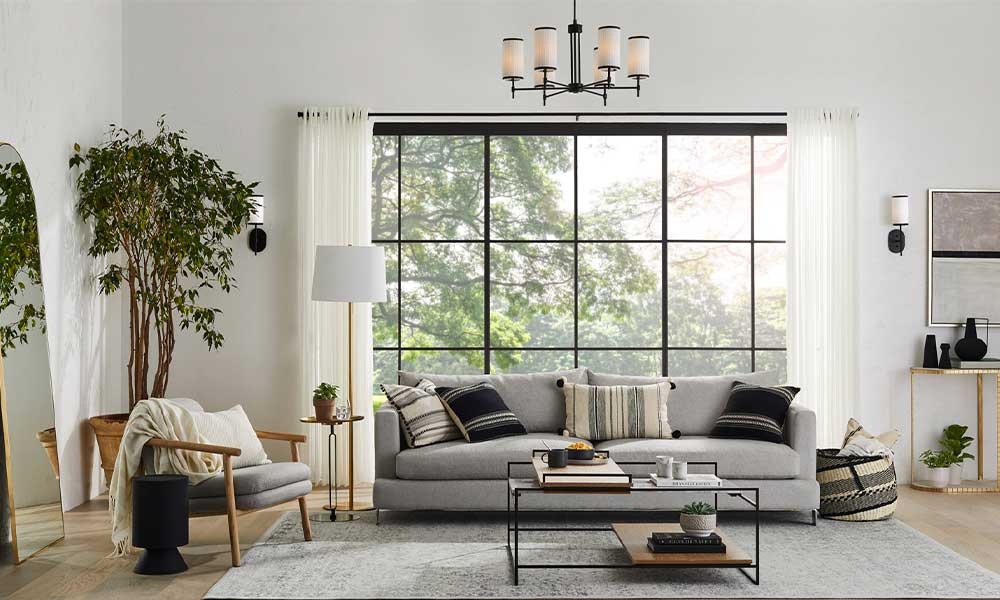 Fall is upon us and with cooler temperatures on the way, the first official long weekend of the season is the perfect time to consider a few pick-me-up projects around the house. With updates easy enough for even the most novice DIY-er, you can give your home a mini-makeover in no time. Here are our picks for projects you can tackle this long weekend.
1. Swap Hardware
It might seem like a small change, but updating hardware in the kitchen can breathe new life into a tired space. For a more contemporary look, try matte black or brushed bronze in simple streamlined profiles. To keep the kitchen feeling classic, opt for soft oval shaped knobs or more decorative pulls in a classic finish like polished nickel or soft brass. Accessorize with new art, colourful counter appliances, or splurge on new dinnerware for a total refresh.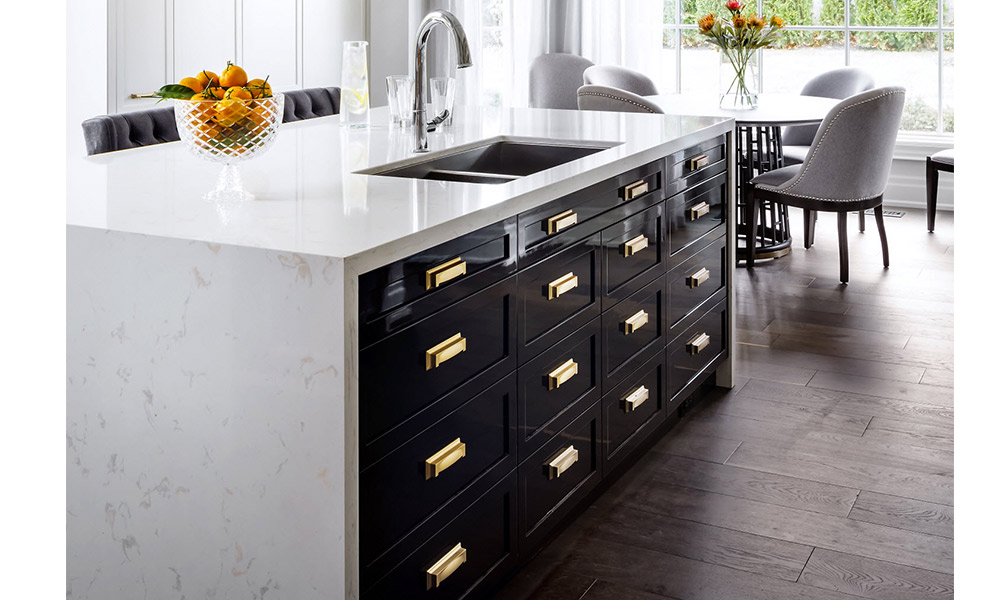 2. Hang Artwork
Now is the time to finally put up those family photos, travel shots, and favourite pieces of art. Whether you're planning a gallery wall or looking to fill up blank spaces, put this easy project on the weekend to-do list.
Brian's Tip: In preparation of hanging artwork, cut a template out of kraft paper in the same size as the frames to tack up on the wall. That way you can find the perfect layout and avoid unnecessary holes in the wall.
3. Change Lighting
A new wall sconce or chandelier can give any room a whole new feeling. Contrast is key to an interesting interior, and the same can be said when it comes to lighting. We love the look of lighting fixtures that embrace a mix of materials. Consider finishes like matte black, brushed brass and everything in between.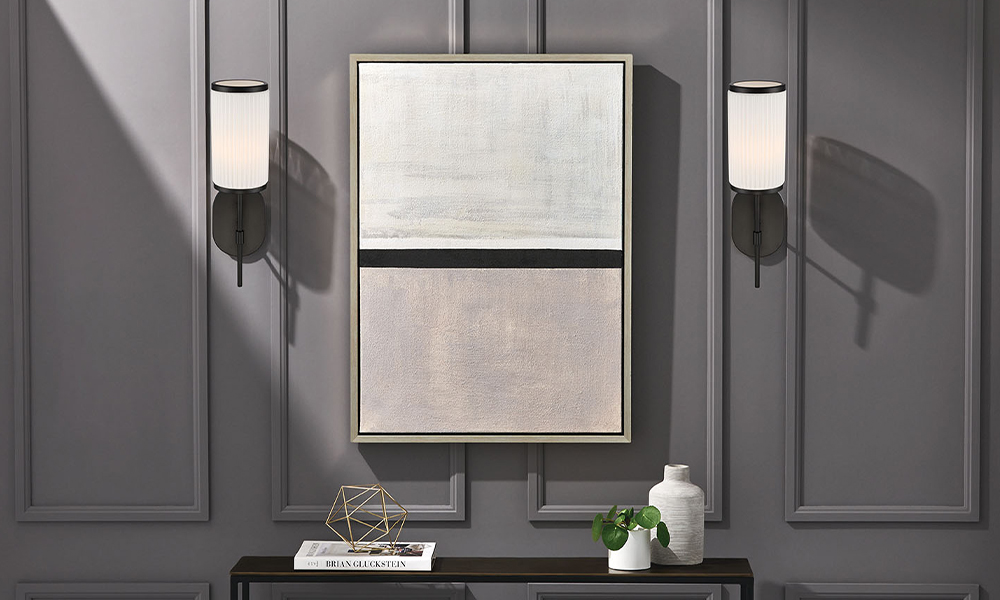 4. Experiment with Wallpaper
Wallcovering may not seem like a quick and easy undertaking but if you focus on a smaller space, you can definitely create a wow moment over the long weekend. Try adding wallpaper to the fronts of drawers for added texture or use a bold pattern to give personality to a laundry room or accent wall. If low commitment is more your thing, opt for a removable peel and stick wallcovering.
5. Add Texture
Welcome the new season with updated toss cushions and throw blankets. It's by far the easiest update you can make to a room. Velvet pillows, chunky knits, and faux fur bring a cozy element to your space, perfect for the cooler nights of autumn. To add even more texture to the room, bring in a chunky wool rug.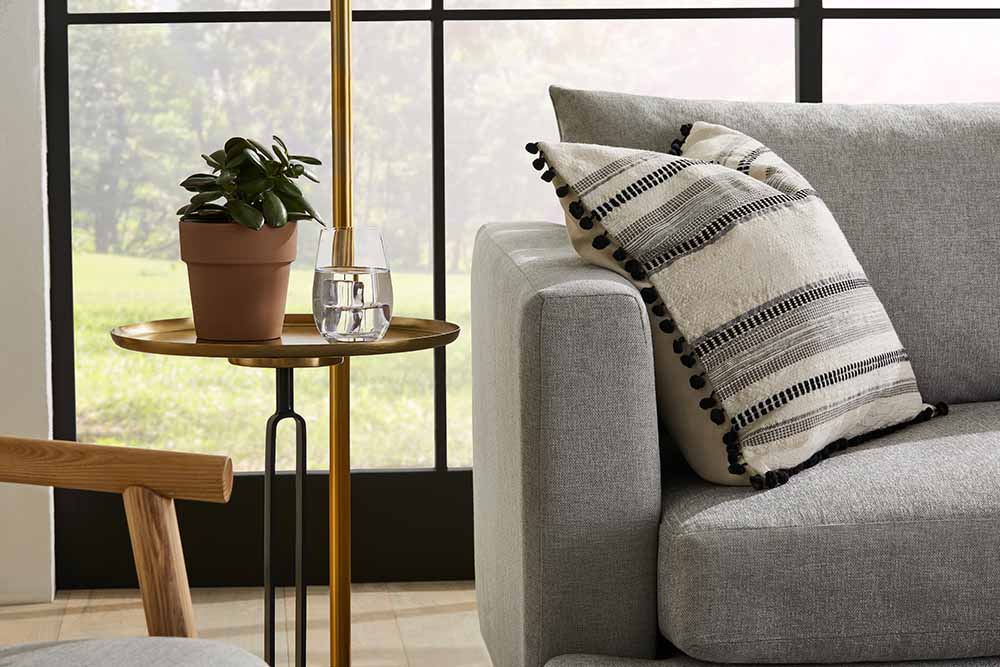 Photography by A Plus Creative (1, 4), Brandon Barre (2), The Home Depot Canada (3)