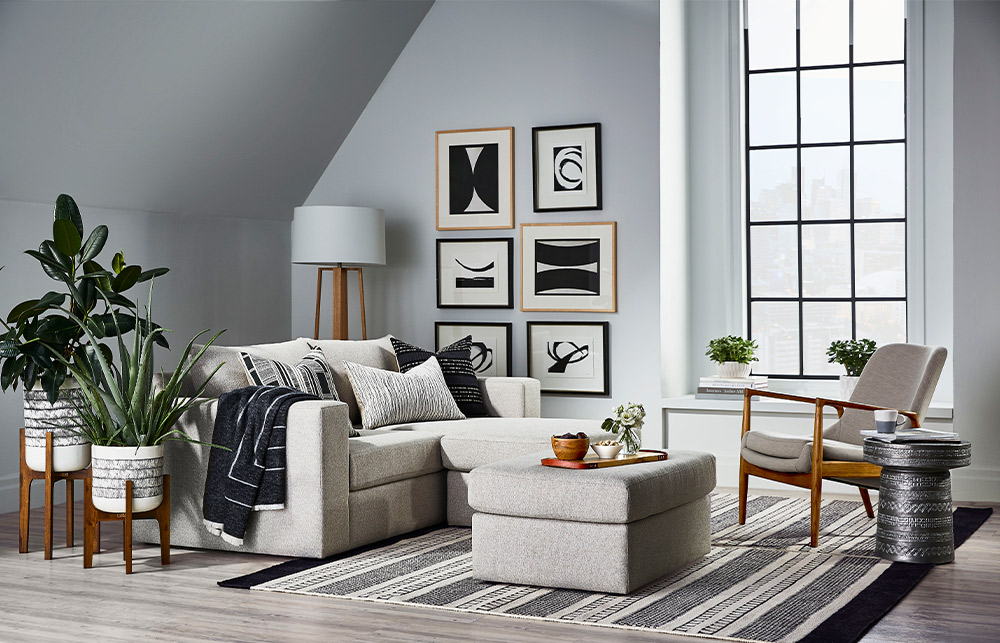 Decorating a small home can often feel like an exercise in frustration. In a world where small condos and compact living spaces have become the norm, navigating the challenges and embracing the opportunities of living big in a small space is a reality for many. Whether you're a city dweller, a minimalist enthusiast, or just someone who appreciates the art of efficient design, we're here to help with designer approved small space furniture solutions. Gone are the days when small spaces meant sacrificing style, comfort, or functionality. With a little creativity and the right furniture choices, you can transform even the tiniest of spaces into a cozy oasis. From multifunctional pieces that serve more than one purpose to clever storage solutions that maximize every square inch, here are our top furniture solutions for your small space.
The Ottoman
The versatile ottoman is the perfect addition to any small space. Not only does it provide a comfy spot to rest your feet after a long day, but many ottomans also offer hidden storage inside. When guests pop by, use it as an extra seating option. Top it with a tray and you have a coffee table alternative. Or even use it as a makeshift dining table during movie nights. With its compact size and multitasking abilities, the ottoman is a perfect small space furniture solution.

The Storage Bed
The storage bed is a true space-saving superhero. For the bedroom, nothing tops it when circulation space is tight and an additional piece like a dresser is not an option. A bed with built-in drawers provides a spacious under-bed storage area for all your essentials. You'll be amazed at how many sweaters, shoes, and bedding sets you can fit in there. Transitioning to a larger space later on? You can use the drawers for extra bed linens or off-season clothes.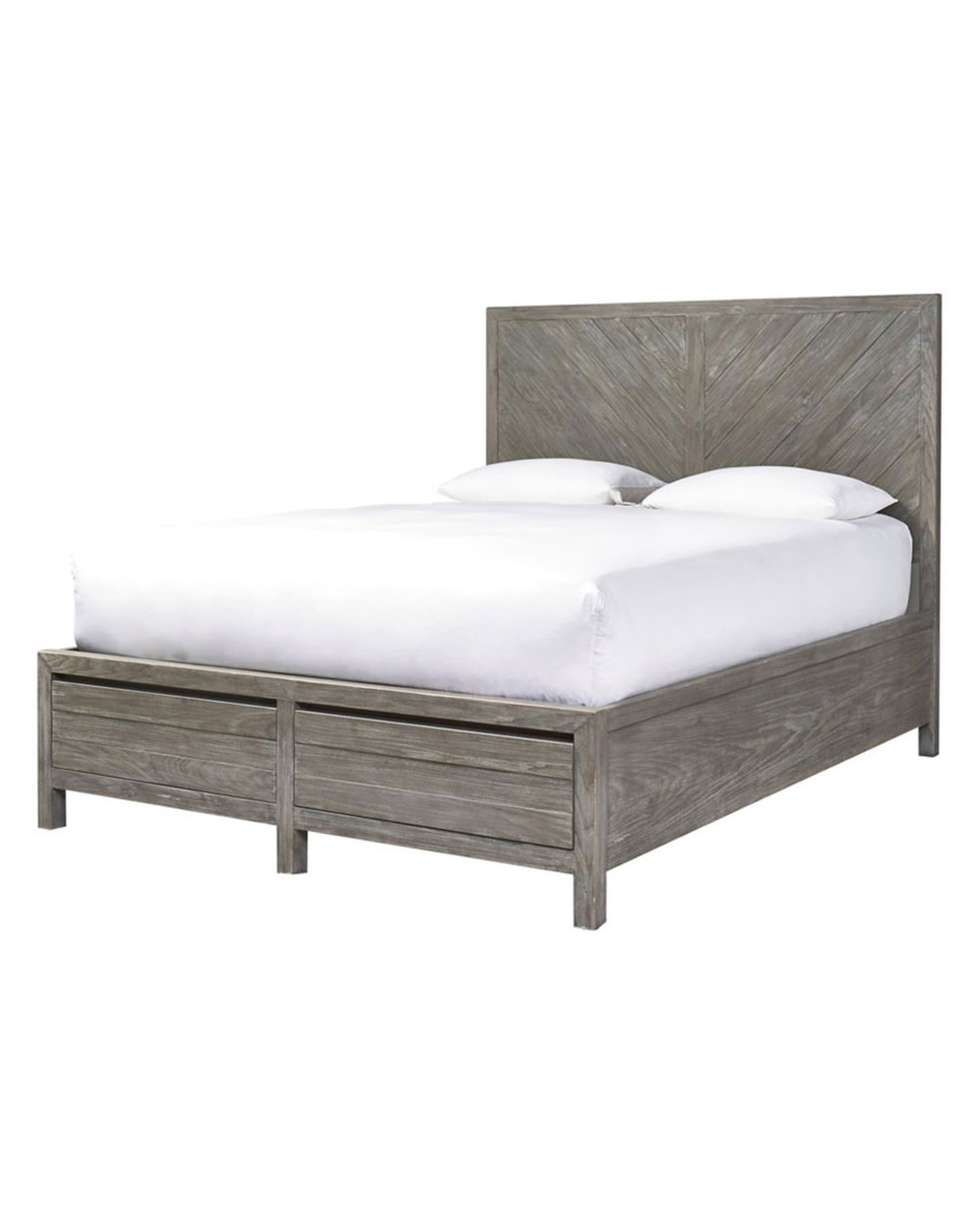 A Modular Storage System
Say hello to the ultimate storage solution for your small home – the modular storage system. These customizable wonders allow you to create a storage setup that truly fits your unique space. With a combination of hanging rods, shelving, and drawers , you can adapt the system to your ever-changing needs. Whether you're looking to organize your book collection, display your favourite plants, or store your wardrobe, a modular storage system has got you covered.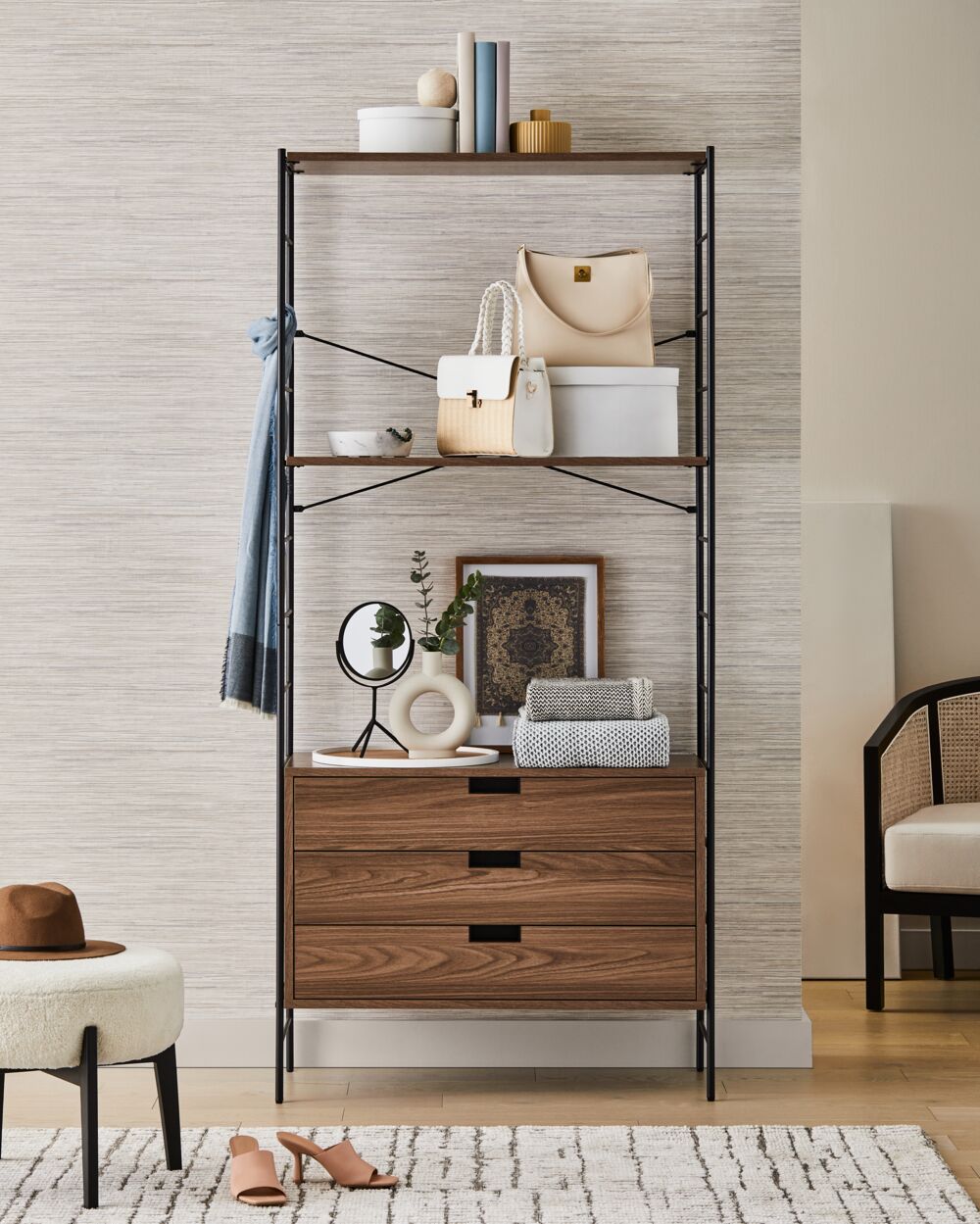 The Console Table
Don't underestimate the power of a well-chosen console table in a small space. These slender pieces are designed to maximize functionality while taking up minimal floor space. Place a console table against a wall in your entryway and you've created a stylish spot for keys, mail, and other everyday essentials. Its narrow width makes it a great choice as a small space furniture alternative to a standard depth desk. In an open concept home, placing a console behind a sofa can help define the living space from the rest of the room. To make the most of this multitasker, look for console tables with built-in storage compartments or shelves.
Photography courtesy of Hudson's Bay