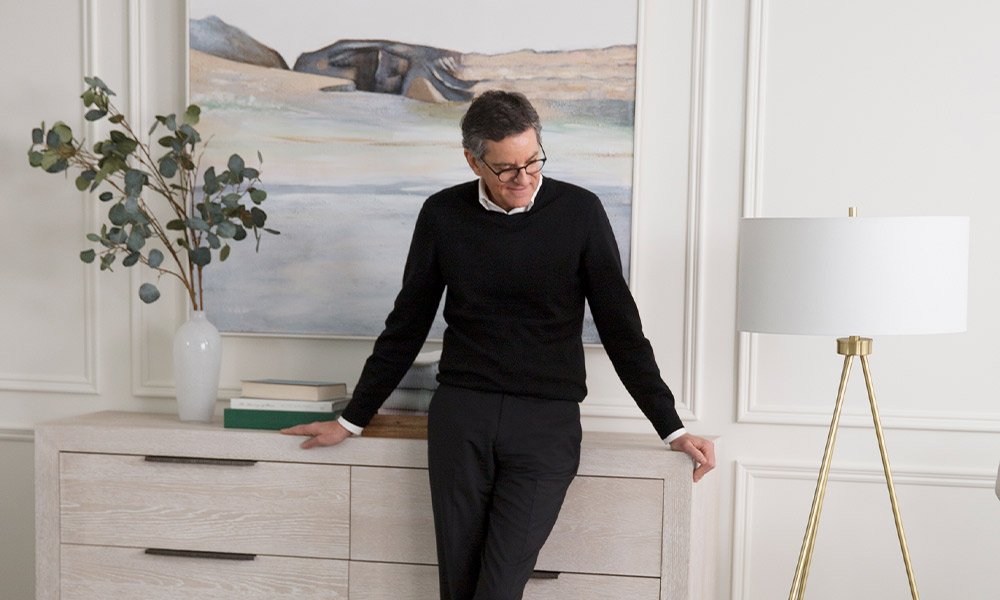 Brian tackles design dilemmas from you! Be sure to follow @glucksteinhome on Instagram to submit your questions for our next Ask Me Anything with Brian.
Q. What type of coffee table works in a small space?
A: Typically, something open and airy. You could also do nesting end tables and bring one of the nested tables out in front and tuck it away when not in use.
Q: Storage tips for a small entrance?
A: I like to have a console with drawers in it, and that can store small items like keys, gloves, or anything else you might want out of sight but close at hand. Also, consider finding a bench to slide underneath it.
Q. I want a sectional or chaise for my apartment but worry it will feel too crowded. Advice?
A: No, I love the idea of a sectional – especially for small spaces. They're great for relaxing. Just find a set that's scaled appropriately for a small space, such as our Bennett.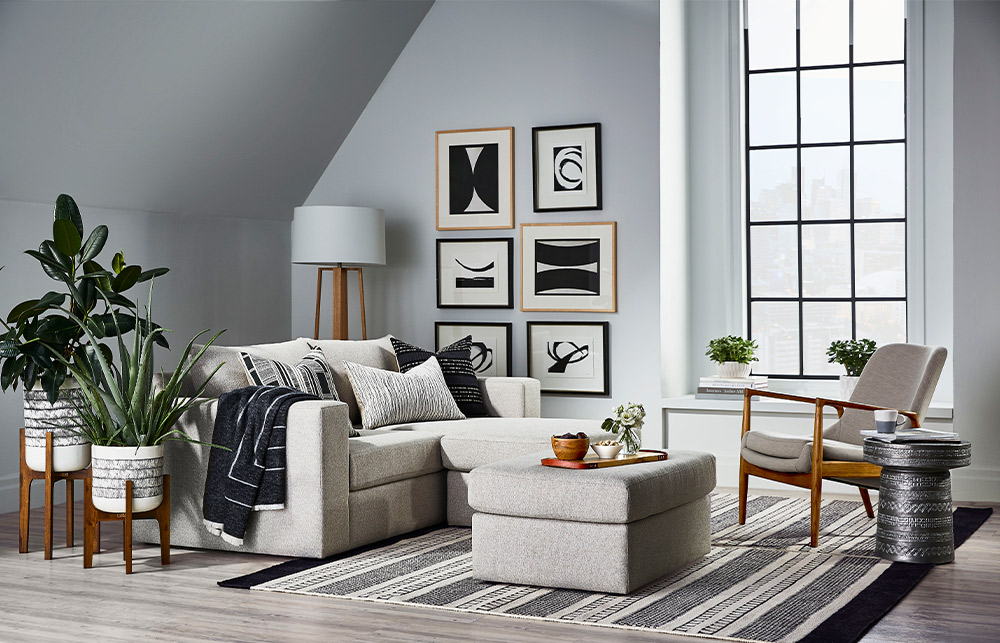 Q. What to do when you have no linen closet?
A: I tend to keep the linens for each bedroom in the closet of that room. Even if you do have a big linen closet, I find it more convenient that way. For towels, you could use double towel bars in the bathroom and a storage shelf hanging above the toilet. It's also a good idea to edit down your old linens and towels so you're only storing what you actually use. ­
Q. What do you suggest when you don't have a separate playroom space for the kids?
A: You'll want lots of storage to easily put away the toys when not in use. It's all about organization. Store things in dressers and cabinets so it looks neat. Maybe use nesting tables as a coffee table to stack off to the side so children have more space when they play.
Q. What colours work better for small spaces?
A: Lighter colours work best, and the key is to make a consistent colour palette throughout the home. That allows better flow from one room to the next, and gives the illusion of more space.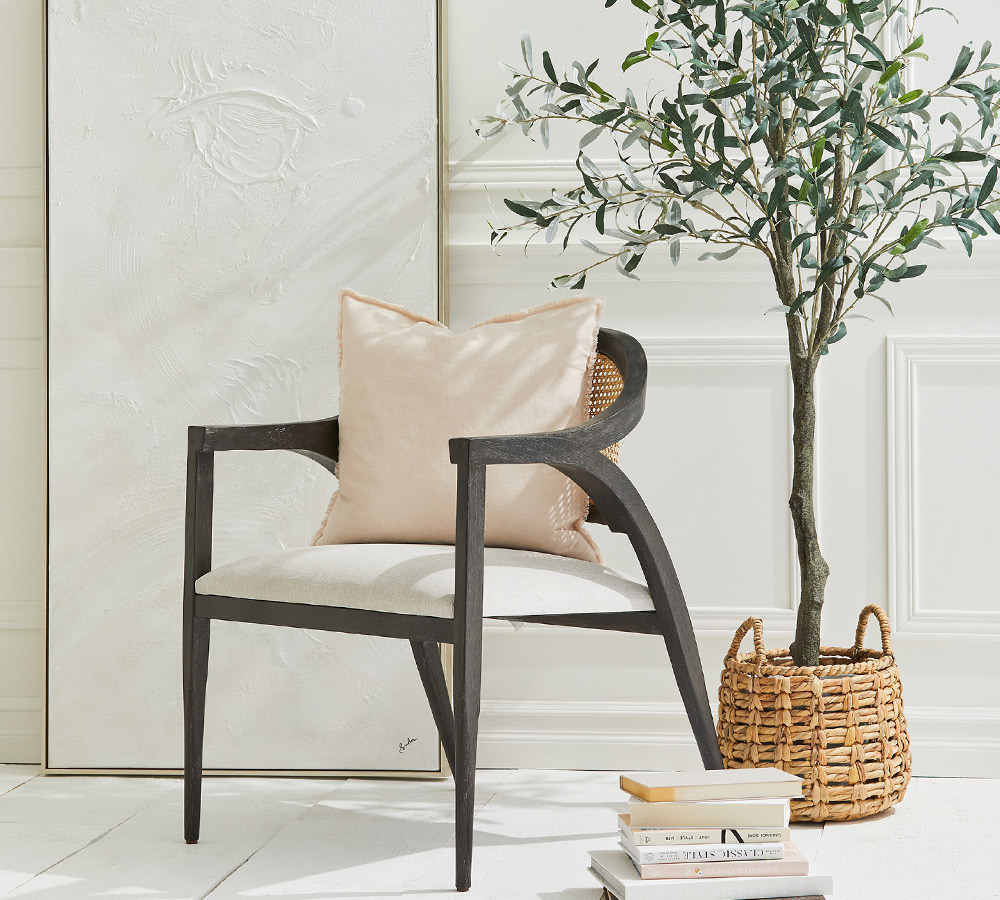 Q. In a small living room with shutters, will drapes make the room look smaller?
A: No. I would make the drapes the same colour as the walls, so they add a softness, but your eye isn't visually drawn to them.
Q. How do I make the most of a small office for two people?
A: Have the desks on either end of the room, so that each of you sit back-to-back. That way, you're not distracted by each other's movements or computer screens. Use leggier, lighter desks that don't have a ton of drawers, so you don't feel confined in the small space.
Q. How can I create a sound barrier in a townhome to help make a quieter working from home space?
A: Well for sound, you want to make sure the room has a carpet, a solid door, and drapes. The more materials you have, the better to absorb sound. Maybe do a cork wall, painted the same colour of the wall, which will absorb sound and allow you to pin things while working.
Q. What are alternative storage options when a dresser is too bulky for a bedroom?
A: Storage beds are the best invention. They're great for small spaces and often hold more than a dresser. They're also great if you don't have a linen closet so you can store extra pillows, sheets, blankets, and towels underneath.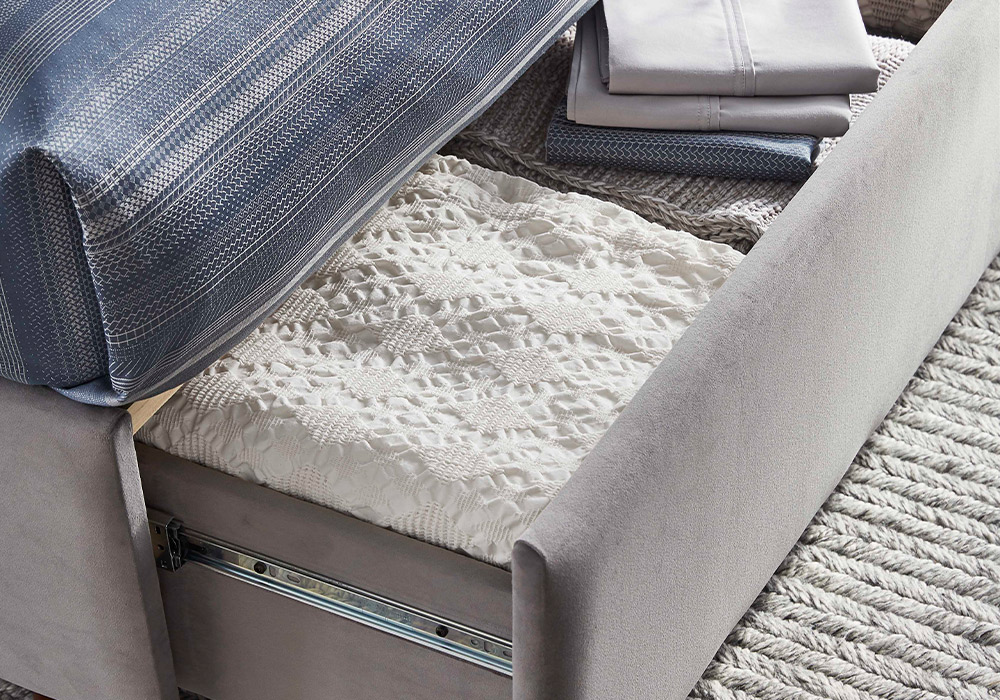 Photography by A Plus (1&3), and courtesy of Hudson's Bay (2&4)