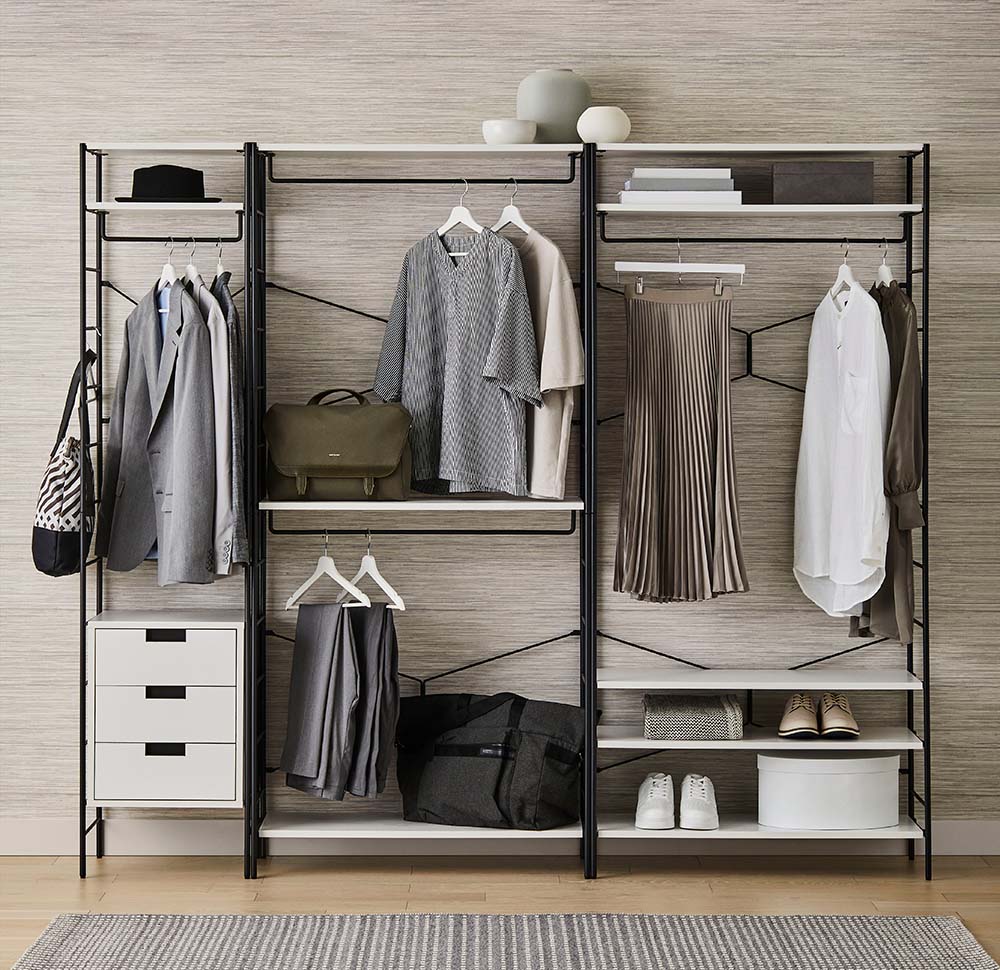 A cluttered closet can make getting dressed in the morning a frustrating experience. If you find yourself staring at a disorganized mess every time you open your closet doors, it's time to take action. A modular closet is a versatile and flexible storage solution that can help you keep your clothes and accessories organized and easily accessible. By setting up a modular closet at home, you can make the most of your available space, customize your storage to fit your needs, and create a clutter-free and functional wardrobe. Here are some tips to help you organize your closet and make the most of your storage space.
1. Plan Your Space
Before you start, it's important to take stock of your space and plan out your storage needs. Consider the size and layout of your closet, the types of clothes and accessories you need to store, and any specific storage solutions you might need. You might also want to take measurements of your closet and sketch out a rough floor plan to help you visualize your storage options.
2. Choose Your Components
Once you have a clear idea of your storage needs, you can start selecting the storage components that will work best for you. Think about your clothing and how you store it. Do you hang your shirts or fold them? What do you store in drawers? Where do you want to keep bags and shoes? Take inventory of your items and plan for what you need.
Brian's Tip: Consider the other furniture in the room. If you have a night table with drawers, you may want more shelves and fewer drawers in your closet.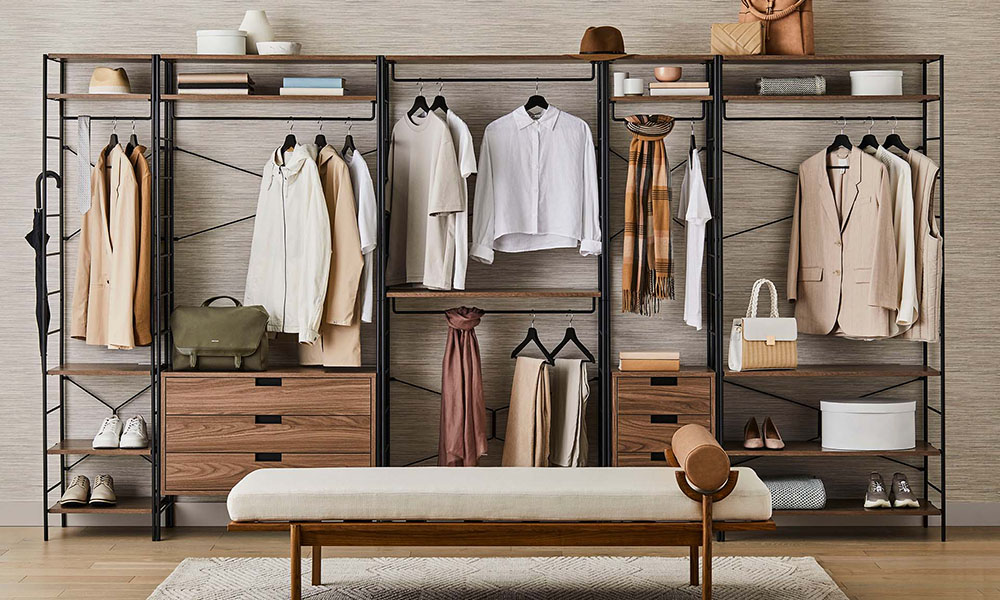 3. Organize Your Closet
Once your modular storage system is set up and ready to go, it's time to start organizing your clothes and accessories. Here are some tips to help you get started:
Sort your clothes by type: Start by separating your clothes into categories, such as pants, shirts, dresses, and so on. Then organize your items by colour, to make it even easier to pull an outfit together.
Hang clothes by length: Hang pants on the top rod and shirts on the lower rod. It will give the illusion of more space because pants take up less room.
Use drawers for small items: Use drawers to store smaller items, such as socks and accessories.
Use trays: Trays can help keep your accessories organized and prevent them from getting tangled.
Use baskets: Baskets and bins are a great way to store accessories, such as scarves, hats, and gloves. They're also useful for storing out-of-season clothes or items that you don't wear frequently.
Investing in quality hangers: Hangers can help keep your clothes in good condition and make your closet look more organized. Consider using matching hangers, such as wooden or velvet hangers, which will give your closet a cohesive look.
Get creative: Take advantage of open racks to hang umbrellas, ties, or scarves.
Photography by A Plus Creative