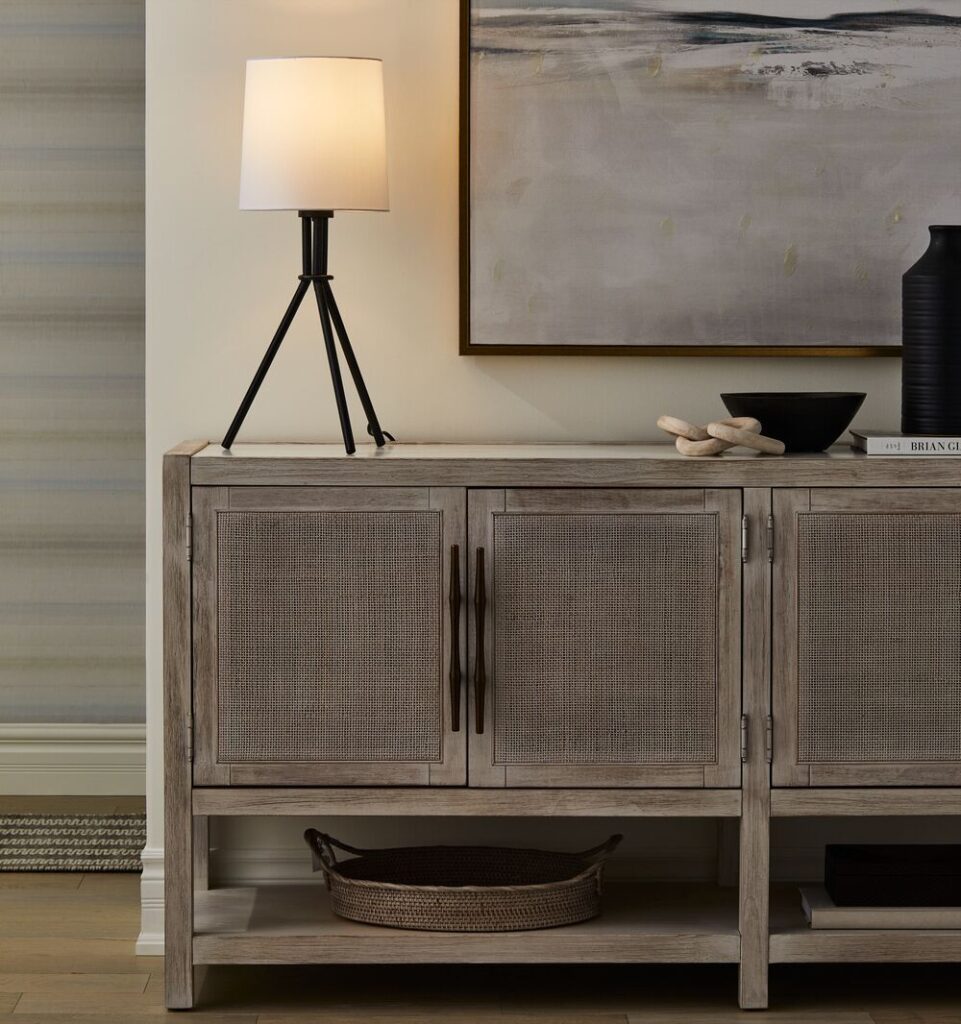 The entryway is the first and last thing we see as we enter and exit a home. While often overlooked in terms of design, this is a space that makes a lasting impression. As a busy traffic area, not only does your entryway need to be practical and conducive to the way you live, making things easier as you rush in and out the door each day, but it should also reflect your personal style. Think of it as the appetizer before the main event, offering some intrigue and excitement as to what the rest of the home is like.
So, how do you create an entryway that is both highly functional and fitting with your aesthetic? We're highlighting a few of our top tips to style your entryway below.
Start with some stylish storage
One of the biggest entryway design mistakes is a lack of storage. A storage bench will house shoes and accessories and gives you a place to sit while putting those items on. Or consider a console table with drawers. It offers ample storage, a comfortable place to rest things down, and an opportunity to create a bit of a design moment with accessories.
Incorporate some ambiance with a table lamp
A table lamp can be a little less expected in this space, but that's kind of what we love about it. In the evenings, a table lamp offers a subtle glow and cozy ambiance, and an exciting design adds some style points during the day, too. Consider one with a sleek, sculptural base if your home leans more modern. If your interior is more vintage inspired, opt for a glamorous bevelled acrylic stem or a monochromatic faux plaster finish .
Lay down a runner
Warm up your entryway with a runner rug that adds a cozy, cushiony feel. Runner rugs are a great way to experiment with colour and pattern, and can easily be changed up seasonally, too. Just be sure to look for something durable that will be able to handle plenty of traffic, like a low pile one made from performance fabrics.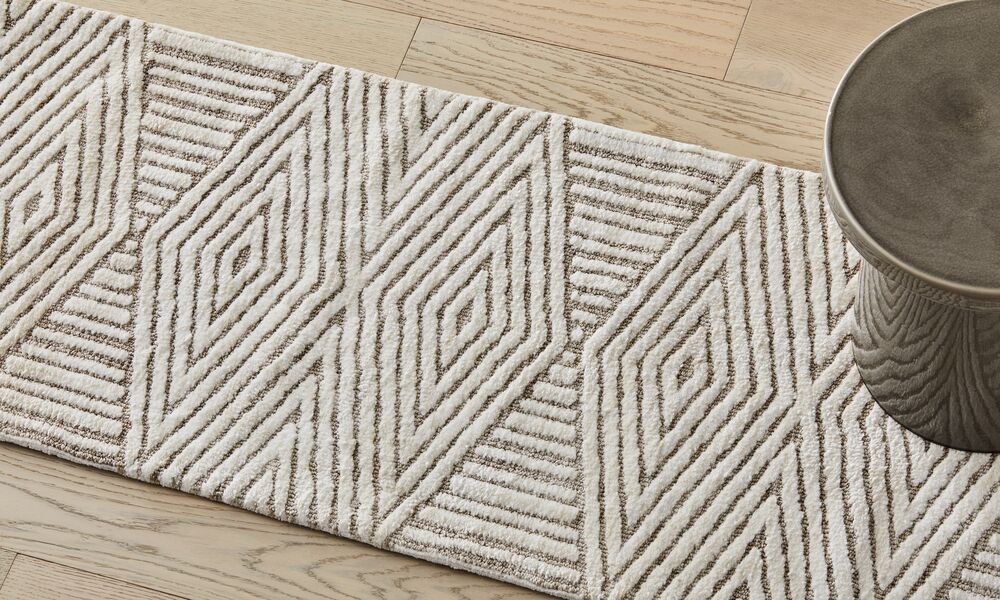 Hang a mirror for a bigger, brighter space
If you have a small or dark entryway, a mirror is an easy solution. A wall mirror will bounce the light around for a brighter look, creating the illusion of added square footage. A mirror is also the perfect staple for last-minute hair and make-up checks before you head out the door.
Add some art
Bring some added style to your entryway with a piece of art. You could hang a large-scale piece over the bench or console table or place some smaller pieces in a gallery wall style grid. Beyond wall hangings, you might have an artful piece of décor like a uniquely shaped vase or small sculpture you'd love to display on a console table.
Keep it clutter-free
As a rule, it's a good idea to keep your entryway clear of clutter. After all, unnecessary items can cause stress as you come and go. Think through what you tend to leave and pick up in the space, and then create designated areas for those routine items – a bowl for keys, a decorative box for mail to be sorted, a wicker basket for hats and scarves in winter. This way, the space will always feel clean and organized.
Photography by A Plus Creative