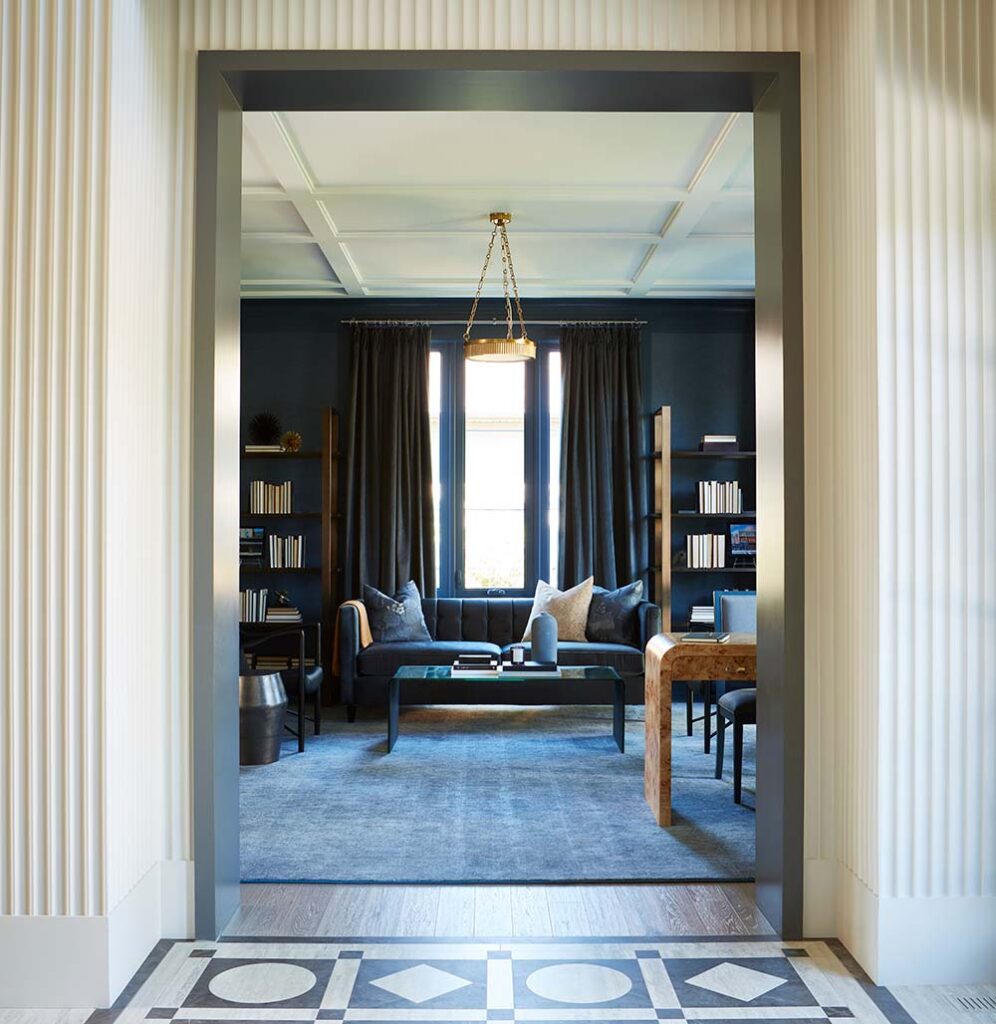 If you've never considered sightlines in the design of your home, we think it's about time you do. A sightline refers to everything that can be seen from a certain point in a room and can have a significant impact on the day to day functionality of your home In most cases, long, unobstructed sightlines are the goal. They make the space feel larger and offer better flow by giving us an understanding of how to navigate the area. More importantly, they can be used to create a dramatic narrative by drawing the eye in to your favourite pieces of furniture and decor.
Follow these tips to create better sightlines in your own home:
Avoid Obstructions
Good sightlines have a peaceful effect, since the eye can travel straight through the space to an pleasing focal point. Make sure there are no major blockages, from bulky pieces of furniture or pendant lights positioned too low, that make it difficult to see through the space.
Draw to a Focal Point
With all that unobstructed space, you'll want to create a focal point or two to draw the eye towards. Do you have a stunning piece of art you'd like to show off, or a great chair that deserves attention? Highlight the piece by positioning the item in an area where it can be seen clearly.
Consider Entry Points
Sightlines are especially important when approaching a room, as they set the tone for what the space is all about. Choose an item to showcase that represents the room well while adding a sense of interest.
Be Conscious of Furniture Placement
Consider the various sightlines from different seating areas in the room. Test out what you can and can't see by taking a seat in each position. Adjust the furniture and decor accordingly to make sure each seating area offers a stunning perspective.
Windows and Sightlines
If you have the luxury of a great view, you'll definitely want to maintain the sightline to the windows. And perhaps even use the outdoor space as your focal point. Consider updating to larger windows or switching to glass doors to allow the surrounding scenery to make an even bolder statement.
Opening Up the Space
Are you open to renovating your home? If so, removing walls for a more open-concept look will offer larger and longer sightlines throughout the space. Adding a large window to an existing wall provides another great opportunity for creating a dramatic sightline to an outdoor space. As always when tearing down walls, be sure to work with a licensed general contractor or structural engineer to determine whether or not it's load-bearing.
See more of Brian's tips for creating sensational sightlines in this CityLine clip
Photography by Angus Fergusson