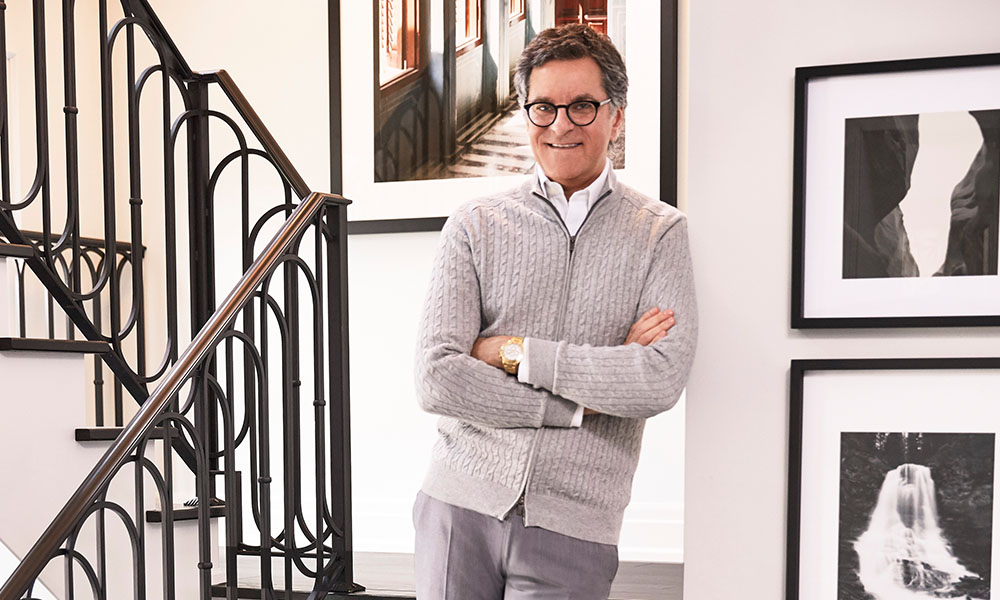 Paint is one of our favourite tools to instantly refresh a space. But when it comes to taking on a paint project at home, there are quite a few things to consider, from colour, to finish, to technique. To help you along with your next makeover, Brian recently answered your top questions about paint.
Be sure to follow @glucksteinhome on Instagram to submit your questions for our next Ask Me Anything with Brian.
Any tips for choosing the right white for walls in an open-concept home?
Brian:  There are so many whites to choose from – warm whites, cool whites, so it really comes down to your fabrics and finishes. If you have a cooler grey palette, go in the cool whites, and if you're more in the neutrals, you'll want to go in the warmer whites.
How do you decide between choosing paint or wallpaper for a room?
Brian:  Wallpaper is nice option if you want a moodier space. If you have a den or dining room that you want to make a little cozier, do a great grass cloth in a rich colour. You want to break up all the painted rooms with some texture.
What's the best finish for a front door?
Brian:  This is one of the top questions about paint. When it comes to front doors, I love high gloss in great colours. Whether it's red or a deep navy or even black, a high gloss finish gives you a real impact.
When painting kitchen cupboards, do I use a satin, semi, or high gloss finish?
Brian:  Satin is the easiest and it's probably one of the most forgiving. Semi is a little bit shinier and is harder to apply. High gloss really takes a lot of work – it either has to be sprayed or sanded between coats so you get that perfect finish. If you're looking for an easy solution, satin would be your best bet.
Any tips for doing a feature wall?
Brian:  I like to use the same colour as the other walls but much darker on the feature wall so that it still connects with the rest of the space. Doing a feature wall with a wallcovering you love is another great option.
What's a good colour paint for a dining room?
Brian:  Of course, it depends on what colour the adjacent rooms are and what the design of the space is – if it's modern or more traditional. That said, I do like dark, rich-coloured dining rooms – with soft lighting and candlelight it can be very dramatic for a dinner party.
What colour should I paint my trim?
Brian:  Trim is a great paint question. Lately we've been doing a lot more of the trim the same colour as the walls. Whether it's a bright colour, a deep colour, or an off-white, we're painting the trim, the walls, and the crown moulding the same colour. It gives it a much more modern look.
Photography by A Plus Creative