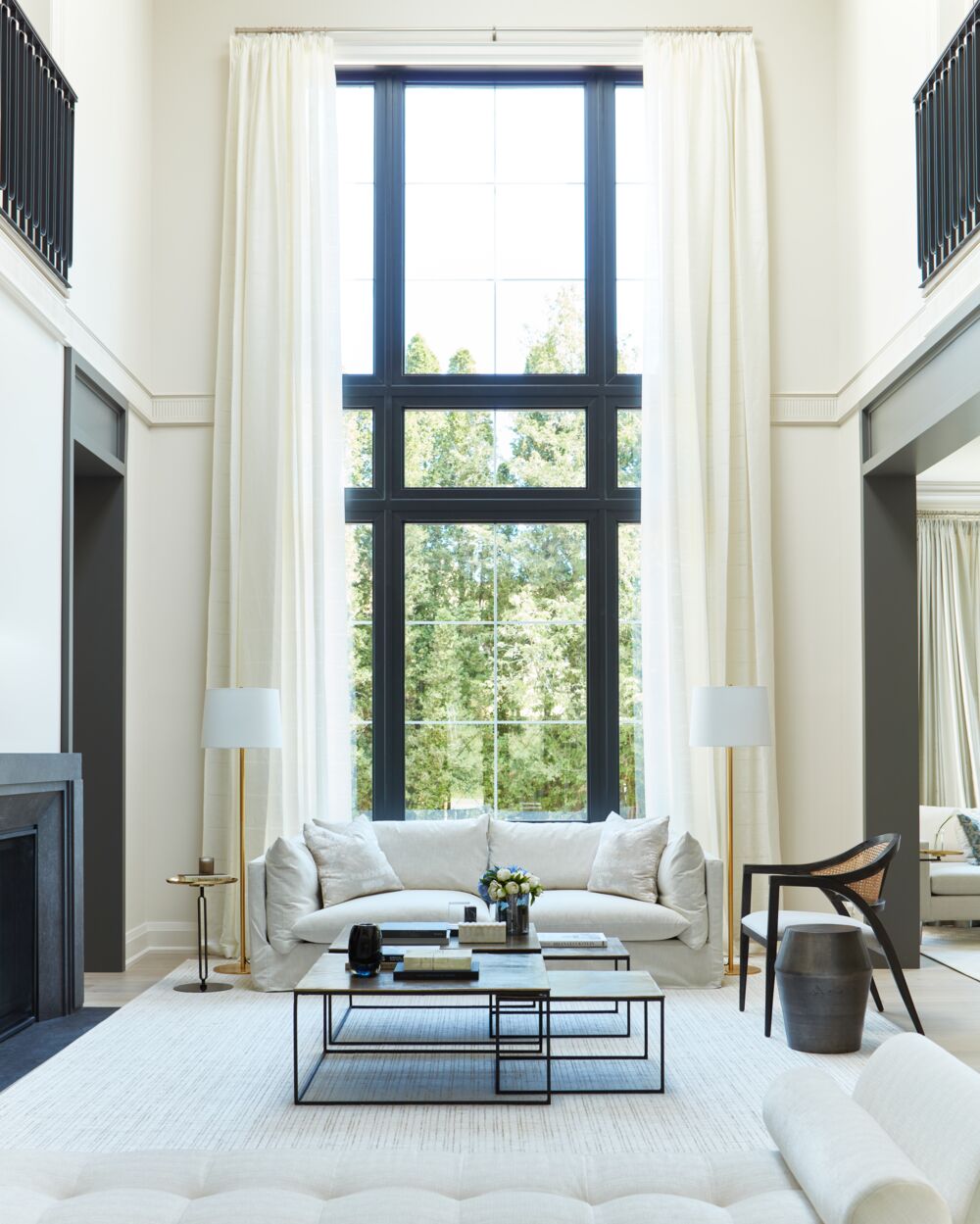 There's a reason why white walls never go out of style. Versatile and timeless, white can feel either classic or contemporary and can work in any space. White can make a strong statement or be employed as a quiet backdrop. A beloved design essential, the question is not should you use white, but how do you choose the right white paint for your home? Here, Brian shares his tips for making this universal shade all your own.
Warm vs Cool
With so many options, it can be overwhelming to try to choose the right white paint colour. Decide between a warm or a cool shade as your starting point. Not sure which way to go? Look to your fabrics as a guide. Cool whites, like Benjamin Moore's Snow White 2124-70, have an icy undertone that works well with upholstery in a range of grey shades from platinum to charcoal. Warm whites are often creamier and softer, which balances a neutral palette nicely. Fabrics in shades from linen to chocolate look best with a warmer white like Benjamin Moore's Glacier White AC-40.
Climate Control
While white is a refreshing choice in any space, it's a particularly great option to alleviate the natural gloom and greyness associated with living in northern climates. White works in warmer locales too – in sunnier climates, you don't want a white that's too glaring under bright sunlight so look to creamy vanillas or chalky shades which feel light and cool.
Brian's Tip: Benjamin Moore Distant Grey 2124-70 is a favourite for its versatility. Cloud White CC-40 is another top pick for its smooth appearance.
Make it Modern
White is timeless and fresh and injects a modern element, even in the most traditional of spaces. A clean white wall is a surprisingly fresh backdrop for spaces that feature furniture and art in traditional styles.
White Light
White can create a serene, zen-like feeling, but pay special attention to your lighting. You want soft pools of light through the room so the space doesn't feel overly stark at night. Try dimmers on your ceiling lights and add table lamps for varying levels of light.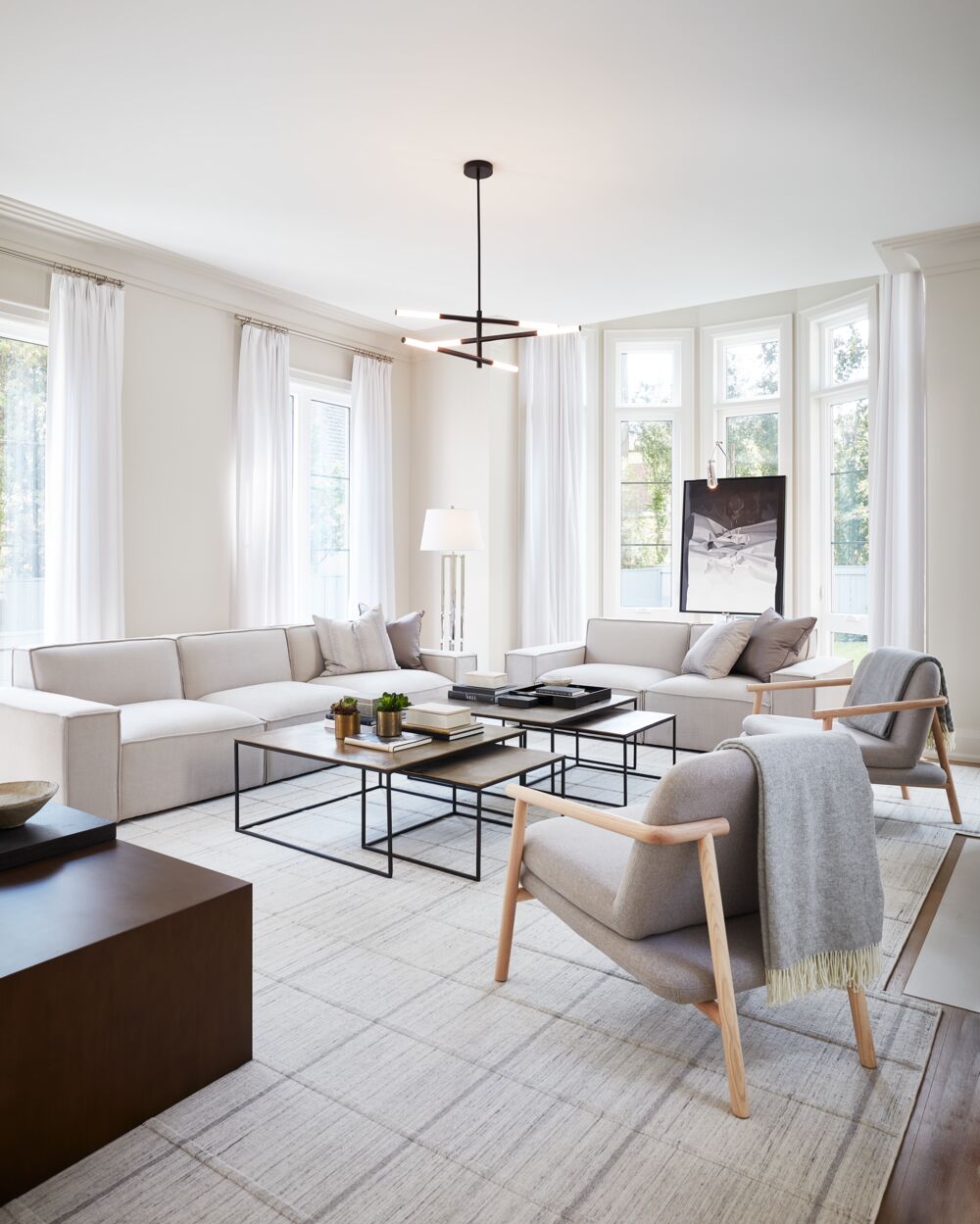 Test It Out
To choose the right white paint, narrow down your options by testing a few shades in your space. Pick up tester pots (stick to three shades to avoid feeling overwhelmed), then paint out cards and put them on your wall. Look at the cards at different times of day and move them around to different parts of the room. Observe how the paint colour changes at during day – soft early morning light, strong midday sunshine, and artificial evening light will impact your colour choice differently.
It's All in the Finish
Don't forget to choose your finish thoughtfully. A satin trim always works well for the baseboards as the finish withstands regular cleaning well. Eggshell or flat finishes work well for walls, while the ceiling is best painted in either a high gloss or flat finish. If you choose to go with a flat finish for the ceiling, make sure your crown moulding is also flat. If you opt for high gloss on the ceiling, make sure your crown moulding matches the softer wall finish. By matching your crown moulding accordingly, you'll create a seamless look that appears to heighten the room.
Photography Angus Fergusson