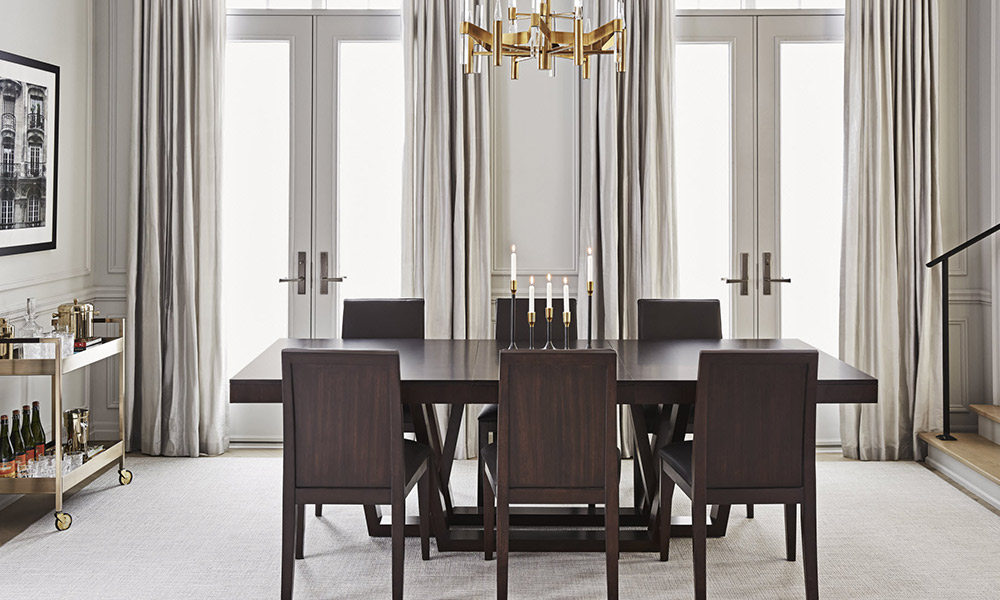 Benjamin Moore's HC-170 Stonington Grey
If you're familiar with Brian Gluckstein's design aesthetic, you're sure to know he's a big fan of neutrals. Not only do neutral hues tend to stand the test of time longer than their bold, vibrant counterparts (especially when it comes to laying the base for your home), they can often be seriously underrated for their impact on the feel of a space. Most of us yearn for a warm, inviting home, especially in the cold winter months. One easy way to achieve that look is through paint colour. Think warm neutral hues with a hint of heat from reds, yellows, pinks, or oranges. These subtle undertones help evoke a sense of calm coziness and make for a relaxing space you won't want to leave.
We're listing a few of our favourite warm hues by Benjamin Moore below. Choose one depending on the look you're going for in your space.
Warm Whites
Many people opt for white paints because they feel fresh and clean. White can really lay the base to allow your furniture and décor to shine. If you're looking for a white that will bring a softness to your space, try one of our go-to warm picks below:

Warm Greys
In the market for a warm grey hue? Be sure to opt for one that has tones of beige or brown. Here are a few of our tested favourites:

Warm New Neutrals
And if you're looking to dive into a hint of colour, why not try one of the hues below? They're earthy enough to feel neutral and timeless while still bringing in a bit of personality and plenty of warmth. Benjamin Moore's First Light 2102-70 was named this year's colour of the year – so it's a vetted stylish choice.

Photography by A Plus Creative