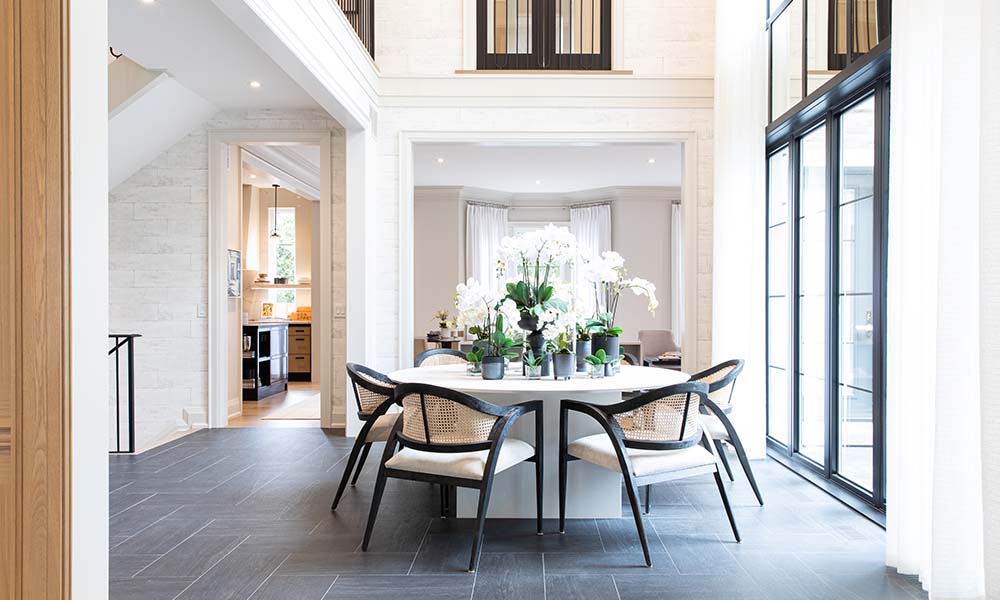 If you're planning a home project, new flooring just might be on the top of your list. Your current flooring might feel tired and outdated or you simply may want to shake things up. Either way, we've got the flooring trends you need to know about. Fresh yet timeless, these options will add style to your home over the longterm. Here, we've rounded up all the best flooring trends to help inspire your next flooring makeover.
Textured Flooring
Just as we've been obsessed with textural upholstery fabrics like velvets and linens in recent years, textured floors are becoming increasingly sought-after as well. Wood finishes like wire-brushing and hand-scraping create an organic, stylish look. Stone floors offer a beautiful, rustic look that will stand the test of time.
Herringbone and Chevron Patterns
Called herringbone because it resembles the skeleton of a herring fish, this V-shaped pattern looks a bit like a broken zigzag. Chevron, on the other hand, looks like a perfect zigzag. These patterns pair beautifully with both woods and tiling. And while herringbone and chevron flooring is on trend right now, these patterns will never go out of style.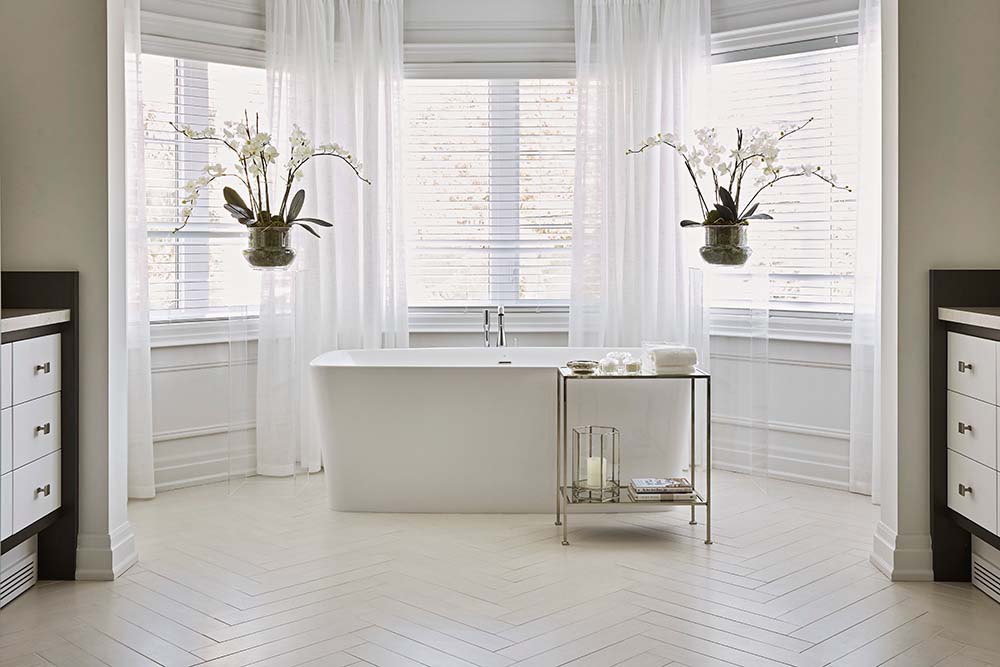 Statement Flooring
For a flooring trend with major impact, try a statement pattern. Graphic, colourful tile patterns are big and the options are endless. For longevity, choose a classic pattern that you'll love for years to come. And if you fall for an intricate, more expensive, patterned tile that you just can't live without, try using it in a smaller space like a powder room to save on material and installation costs.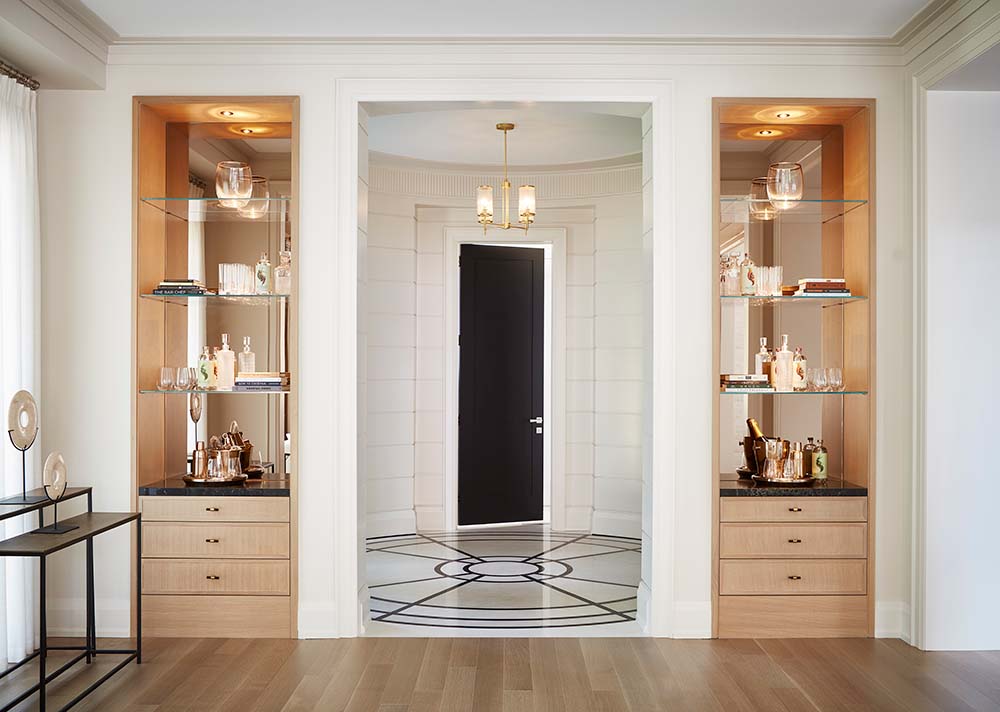 Extreme Lights and Darks
When it comes to wood flooring, consider going extreme. Light-stained floors feel modern, fresh, and bright all year round. Light floors also offer a great base for furniture and decor in a variety of styles. Meanwhile, dark wood floors are a beautiful way to add drama and ground a space.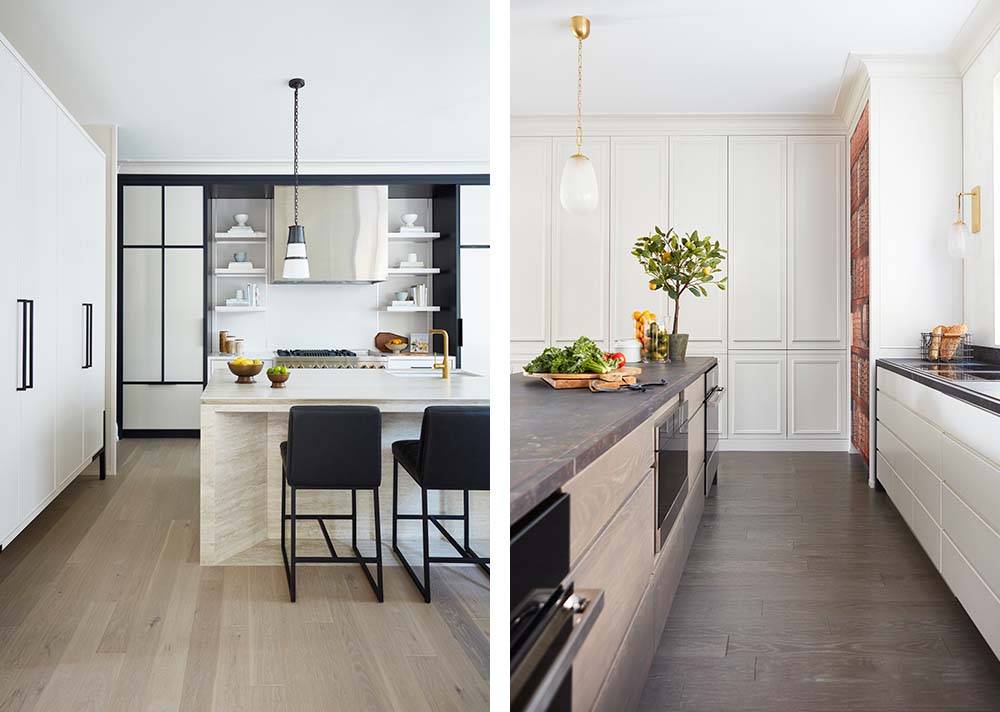 Photography by Angus Fergusson and A Plus Creative