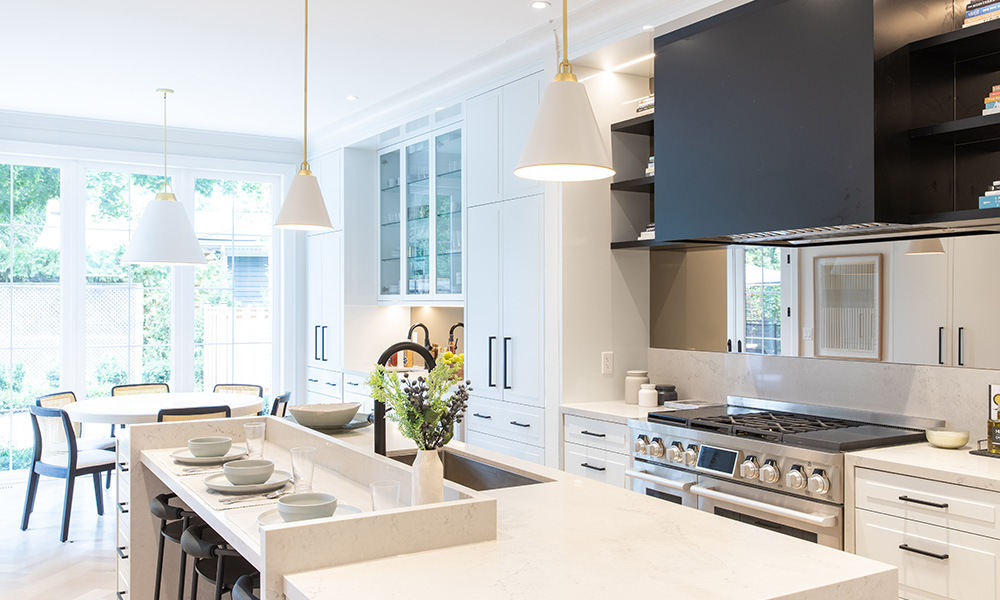 There comes a time when every homeowner gets the itch to do a little work around the house. Maybe it's something quick and easy, like new paint to freshen up a room. But if you've lived in your home for a long time or have just moved into a fixer-upper, a more substantial renovation could be warranted. There are lots of reasons to take on a major project and it can be a big investment. When it comes to your project plans, consider a few tips to help you make – and stick to – a renovation budget.
Decide the Scope of Work
The reason behind your renovation can be the biggest factor in deciding what to spend. If this is your forever home, investing in improvements that suit your lifestyle is worthwhile. On the flip side, should you see yourself living there in the short term, you need to consider how your renovation will impact resale.
At this stage, you need to do some homework. Spend time collecting images and developing your ideas. You'll need to get a clear view of the style you want as well as the function you need.
Know Your Limit
In the world of renovations, the possibilities are endless but funds are not. Decide on your maximum spend and work your renovation budget back from there. Be sure to include budget lines for permit fees, professional fees, and a contingency cushion of at least 10% in the event you run into unexpected issues.
Hire A Professional
While it might seem that hiring an interior designer or architect can eat up a chunk of your total renovation budget, working with professionals can save you money in the long run. Someone who has expertise and experience in design/build can help you develop a multi-phase plan, source products within your budget, and offer creative solutions to save you time – and ultimately money.
Interview Contractors
You wouldn't buy the first sofa you sit on and the same is true when it comes to hiring a contractor. Quotes can vary widely depending on what services are included in their fees, so meeting with a few is a good idea. Be sure to speak with the contractor's previous clients as well for their feedback.
Brian's Tip: When reviewing contractor's previous work, ask about the budget on the project to get an idea of what you would have to spend to achieve the same result.
To see Brian's tips on where to save and splurge on home finishes, check out this CityLine clip:
Photography by Britney Townsend