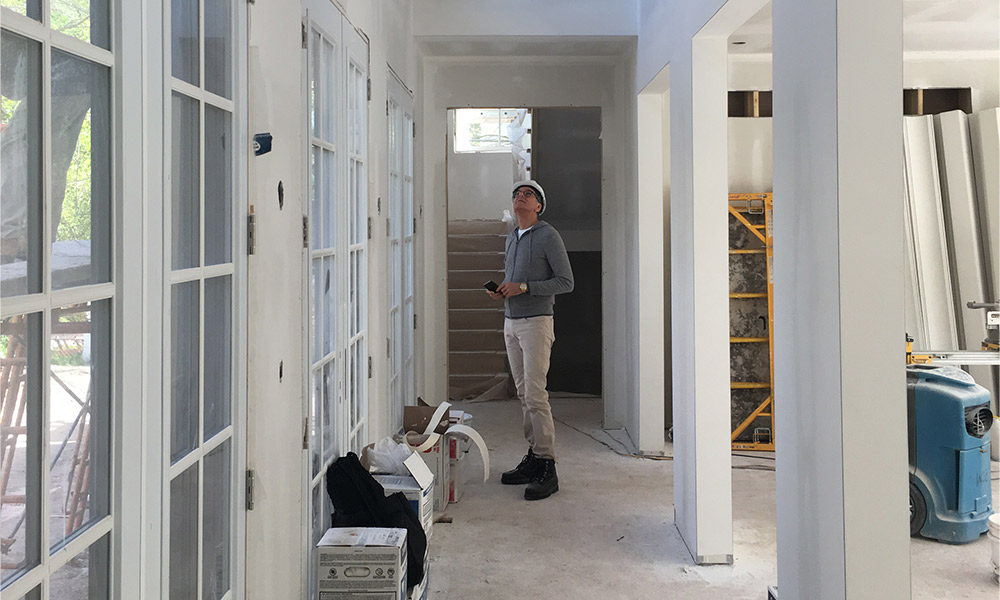 Q. How do you find a reliable contractor?
A: I would say your best bet is through word of mouth. Ask friends that have done renovations and were happy with theirs. We often find great contractors through our architects since they have an ongoing relationship and understand the quality we want to achieve.
Q. What type of paint finish do you used for living and dining rooms? Flat, eggshell, or satin?
A: Eggshell and sometimes flat. Very rarely high gloss, but that needs to be done by a professional because there's a lot of sanding between coats. There are now also washable flats and easier to maintain and show fewer imperfections in the walls.
Q. What rooms are best to renovate to sell your home?
A: To sell your home, kitchens and bathrooms. Most purchasers don't mind doing a bit of work but not huge renovations.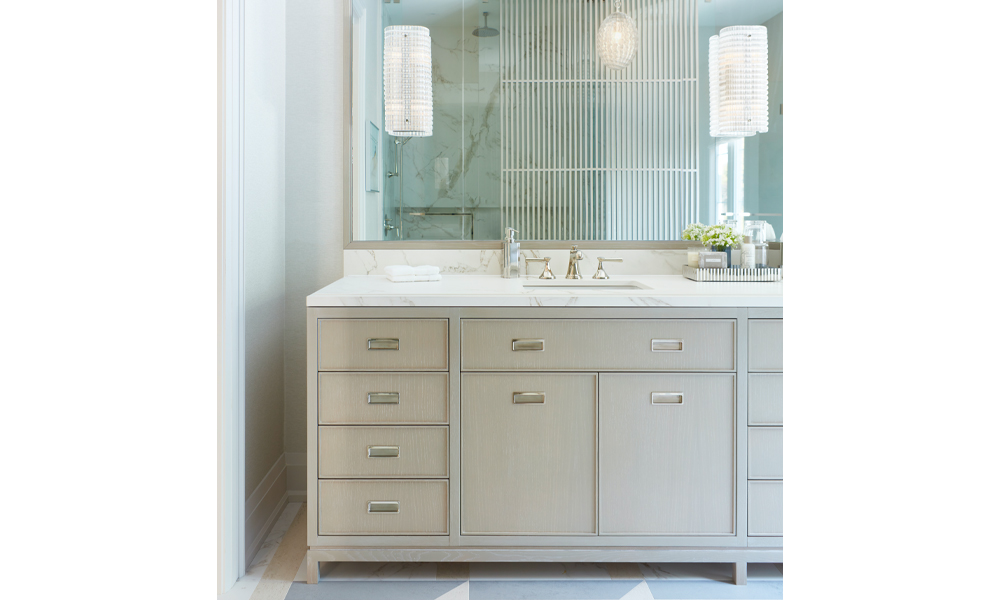 Q. Can you paint over high gloss modern kitchen cabinets?
A: I think you can, though you'd have to sand them down and rough the finish up before painting, so it might be best to have a professional do that.
Q. Where should I start with a principal bedroom makeover in Farmhouse style?
A: I would probably start with the floor first – a light oak floor without a shine, something that gives you that rustic look. Then find a farmhouse style bed because that's the biggest element in the room.
Q. Open shelves in the kitchen look amazing but is it worth giving up all that storage?
A: If you have open shelves, you're going to have storage, but it will be exposed and you have to curate it a little more, style it, and maintain it. You can also have a mix of one wall closed cabinets and one with open shelves if that's better suited to your lifestyle.
Q. Would you still consider doing a white kitchen or is it overdone now?
A: No, I would still consider it but maybe bring in some colour through the walls and furniture. I also love hardwood floors in all white kitchens to warm them up.
Q. What is the most common oversight homeowners make when renovating?
A: Getting everything selected before they start. You want to have everything ordered in advance so that there is no issue with the lead times or trades waiting on items and delaying the process.
Q. How do you make a basement bathroom with no windows feel brighter?
A: Lots of lighting, both in the ceiling and with a pair of sconces. Keep the colours very light and maybe go with a high gloss tile in the shower to reflect the light.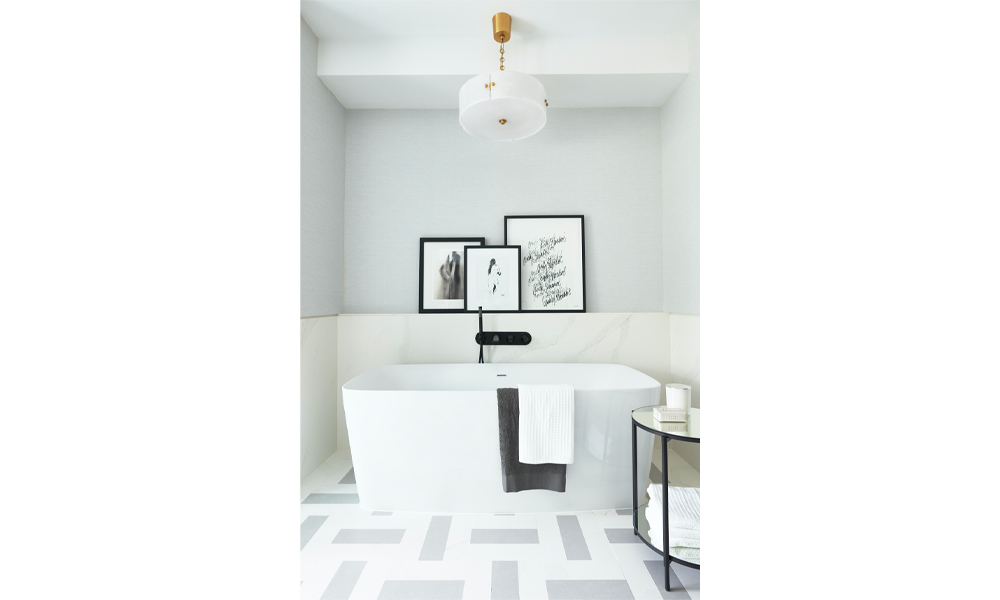 Q. Are open concept main floors still desirable or is there a trend back to separation?
A: I don't think separation really went away, it's more of a lifestyle choice. Open concept has definitely taken off, but yes many are going back to more defined areas.
Q. Which tasks are worth trying to do on your own and which tasks are best to outsource?
A: I wouldn't do anything that requires very technical skills like plumbing or electrical. Kitchens and bathrooms I'd probably leave to the experts. Painting you can most often do yourself.

Photography courtesy of GlucksteinHome (1) Angus Fergusson (2-4)