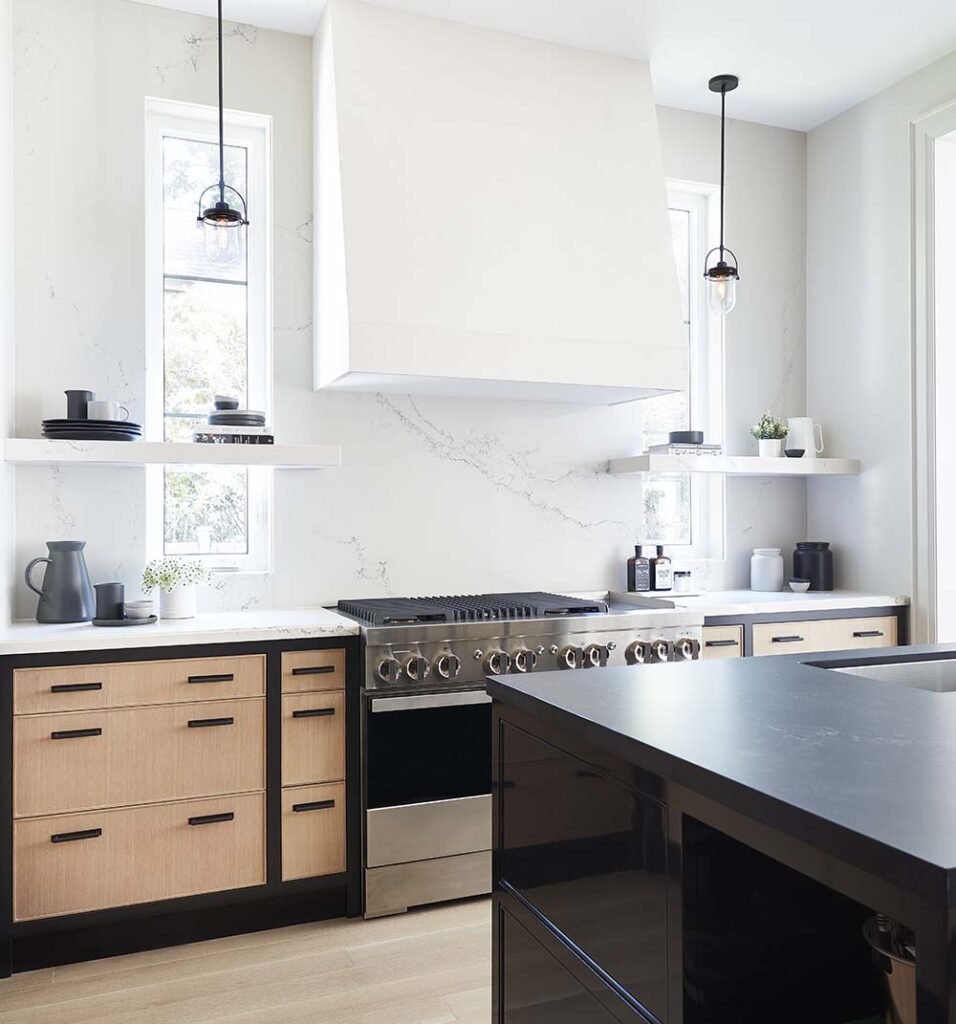 Many of us are looking to renovate our homes these days. And any redesign or refresh project brings a seemingly endless list decisions to be made. Brian Gluckstein recently answered your top questions about your upcoming renovation projects and we're sharing his tips and advice on planning, layout, and finish and fixture selection here.
Be sure to follow @glucksteinhome on Instagram to submit your questions for our next Ask Me Anything with Brian.
Renovation Planning Advice
What's the most common oversight homeowners make when renovating?
Brian: Not getting everything selected before starting the renovation project. You want to have everything ordered in advance, so there's no issue with the lead times or trades waiting on items and delaying the process.
What rooms are best to renovate when selling your home?
Brian: When it comes to selling your home, kitchens and bathrooms. Most home purchasers don't mind doing a bit of work, but they typically don't want to take on huge renovations.
Which tasks are worth trying to do on your own and which tasks are best to outsource?
Brian: I wouldn't do anything that requires very technical skills like plumbing or electrical. Kitchens and bathrooms I'd probably leave to the experts. Painting you can most often do yourself.
Should you replace all the doors and windows at the same time or just the areas you are renovating?
Brian: If you can, do them all at once. Often you can see from one room to the next and you'll see the new windows and the old. So, if you can, replace the doors and windows throughout the house all at the same time.
What's the best way to design your home with some trends, without it looking dated in five years?
Brian: Whether your style is modern or traditional, you could look at injecting trends through accent colours, wall coverings, and maybe some accent fabrics. Think of areas that would be easier to refresh in a few years. Avoid going overboard with current trends when it comes to major elements of your home like kitchen cabinets or flooring.
Layout Advice
Are open concept main floors still desirable or is there a trend back to separation?
Brian: I don't think separation really went away. It's more of a lifestyle choice. Open concept floor plans have become more popular, but many people are going back to more defined areas. You want to think about how you live and what makes sense for you.
What are the tricks to create visual flow from room to room?
Brian: I like to use colour to unify spaces. You want to have a consistency through a base colour, which can range from light to dark depending on the space. And then all of the rooms can have different accents and patterns, but colour will be what unifies the spaces.
What's the starting point for a bedroom renovation?
Brian: Start with the layout. Decide where the bed is going to go and establish the size of the furniture you can get. The consider your needs in the room. For example, do you need a lot of storage? Next, get into the aesthetics. Do you want a more modern or traditional look? A formal or relaxed space? Then start collecting images and to determine what you like best.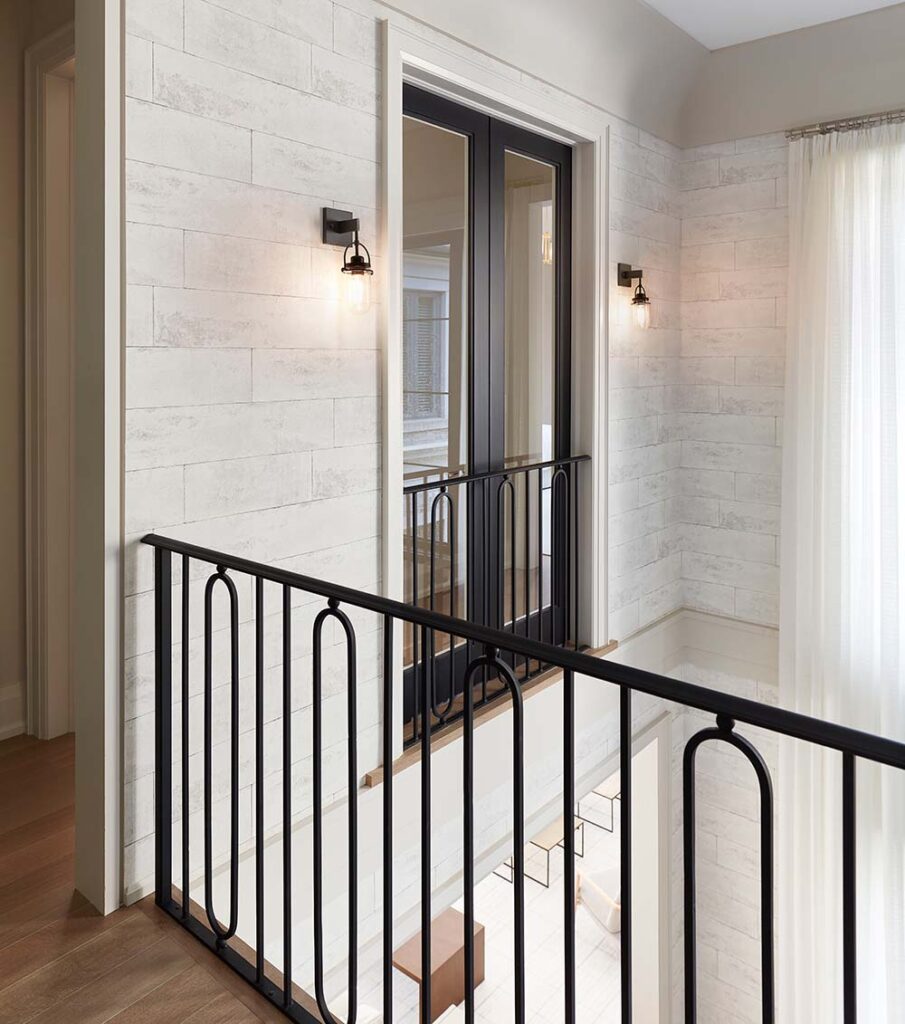 Tips on Finishes
Is textured wallpaper back in style?
Brian: Yes, it's big. There's a real warmth that comes with textured wallpaper, whether it's naturally textured or a vinyl that looks textured. Once you do it in one room, you'll want it everywhere.
What do you recommend for flooring in a basement renovation?
Brian: In basements, I really like vinyl wood flooring. It looks so real and it's soft. Ceramic or porcelain wood-look flooring is also a good option. If there is any moisture down there, it's not a problem. You can layer in area rugs and you can even put heating underneath the floors.
What's the best way to go with area rugs? Neutral or a bold statement with colour?
Brian: It depends on the look you're going for. If you want a bold colour scheme, choose an area rug in a colour you love. And not just because it's on trend, because that will go out eventually. If you can't commit to a colour, go neutral and bring colour in with paint and accents.

Photography by Angus Fergusson