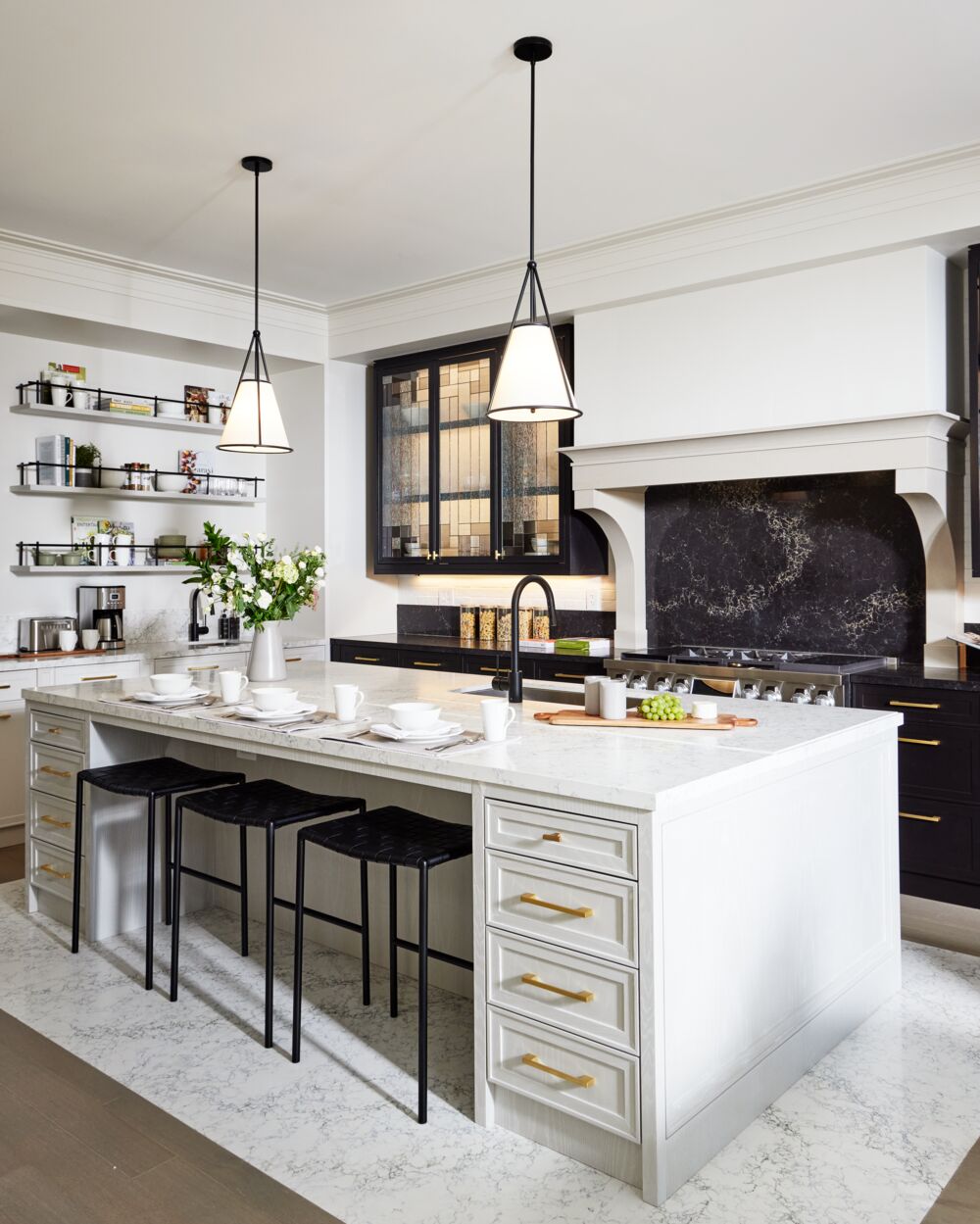 Your kitchen is the heart of your home, where delicious meals are prepared, memories are made, and conversations flow. Over time, your kitchen might start to look a bit dated, but you don't need a complete renovation, or substantial investment, to breathe new life into this vital space. With some budget-conscious ideas, you can create a kitchen that's both functional and stylish, tailored to your specific taste. Read on for affordable, easy updates that will transform your kitchen into a space that's both contemporary and welcoming.
1. Refresh Your Cabinets with Paint
If you have well-maintained wooden cabinets that feel a bit outdated, a fresh coat of paint can work wonders. Opt for classic white or neutral hues for a timeless look. Alternatively, introduce a touch of personal style with bolder colour choices like deep blues or rich greens, creating a stylish statement without the need for cabinet replacements.
2. Elevate Your Hardware
Upgrading your cabinet hardware is a subtle yet impactful way to update your kitchen's aesthetic. Replace standard knobs and pulls with more elevated options, like sleek, modern handles or transitional designs. Select finishes like black, nickel, chrome, or brass to maintain a timeless appeal, and don't hesitate to mix metals throughout your space for an eclectic touch.
Brian's Tip: For a quick and easy kitchen refresh with big impact, change your cabinet hardware to matte black and swap in a new faucet to match.
3. Personalize Your Backsplash
Beyond its functional role, the backsplash serves as a canvas for personal expression. A simple, white subway tile can lend a modern touch to your kitchen. However, if you're inclined to make a statement, explore mosaic or glass tile options to introduce a more dramatic moment.
4. Invest in Your Countertop
Consider upgrading your countertop material, especially if you're currently working with laminate. Stone or quartz countertops not only enhance the aesthetic appeal but also elevate the functionality of your kitchen, giving it a luxurious and contemporary feel.
5. Flooring Choices
If you have an older ceramic tile floor, consider updating it or replacing it with wood for a warm and inviting feel. For a more affordable and easy kitchen update, add a runner rug. It not only adds character and style, but a welcoming and cozy texture to your kitchen. Plus, in an open-concept home, a runner can help define the kitchen area.
6. Illuminate with Purpose
Enhance your kitchen's lighting to optimize both functionality and style. Consider adding pendant lights above your kitchen island, transforming it into a focal point that makes a style statement. Choose a light in a design that matches your kitchen's aesthetic, whether sleek and modern, classic, or eclectic.
Consider adding under-cabinet lighting, which makes it easier to work in the kitchen with a well-lit workspace. LED lights under the cabinets are easy to install and provide practicality, making food preparation a breeze.
7. Update Window Treatments
Bright and sunny kitchens are inviting and uplifting spaces. You can achieve this by updating your windows with sheer drapery panels. Try a fresh white sheer or a natural tone linen-like texture. Airy, sheer panels, paired with stylish drapery hardware, can elevate the overall look of the room while allowing an abundance of natural light to filter through.
Photography by Stacey Brandford