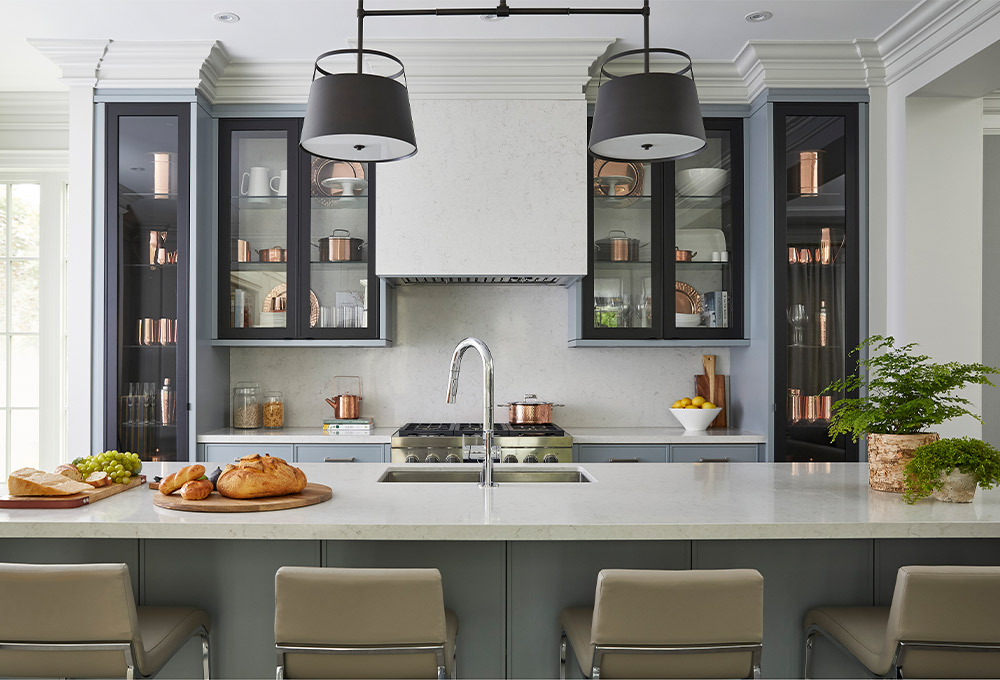 Is it time to refresh your kitchen? You don't actually need to invest in a huge renovation to give it an appealing update. Try these easy design ideas from Brian and give the hardest working room in your home a fresh new look.
Paint Out Cabinets with Colour
White kitchens are still in style – and they're not going away – but if you've embraced the trend in your own kitchen for a while, you might be ready for a change. If you have a wood kitchen, you may want to paint it a colour without removing it entirely. In either circumstance, a fresh coat of paint is an easy way to update your current cabinets. In this kitchen, Brian used a sophisticated blue-grey colour in a satin finish.
Switch up Lighting
Lighting is a quick way to inject newness in the kitchen with minimal investment. With so many styles, materials, and finishes available today, it's never been easier a fixture that suits your design aesthetic. To keep your style on the classic side, look for details like ribbed glass and aged brass accents. If you lean more towards minimalist and modern, opt for an updated lantern profile with sleek polished chrome.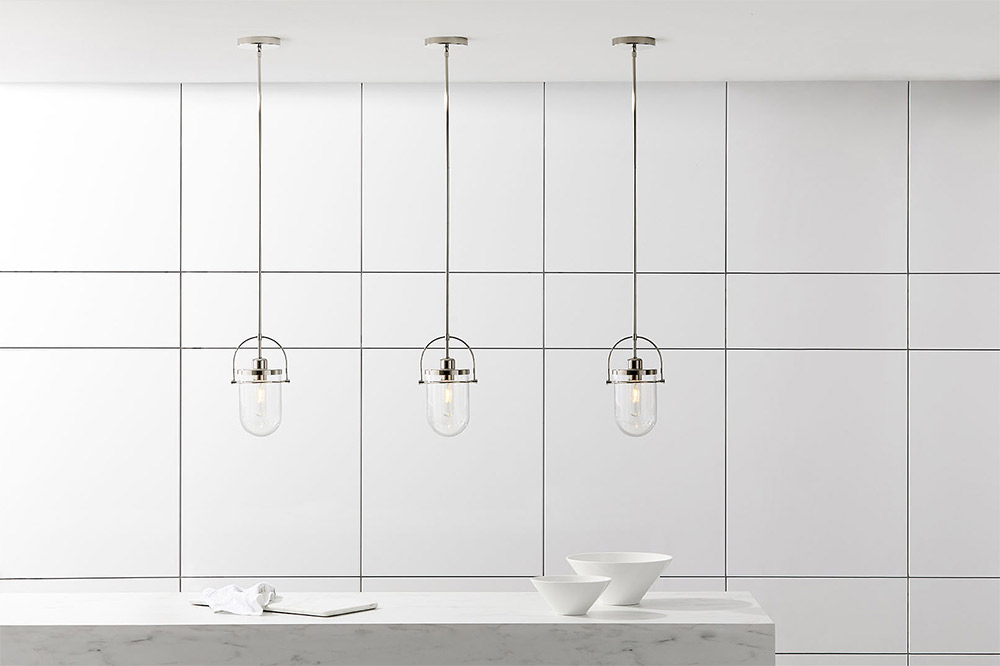 Swap Out Cabinet Doors
To transform outdated cabinet doors, replace the upper ones with glass panels. If you're concerned about keeping cabinet clutter under control, you can always opt for frosted panels. For an additional designer detail, Brian painted the trim in this kitchen in black, so it almost looks like metal.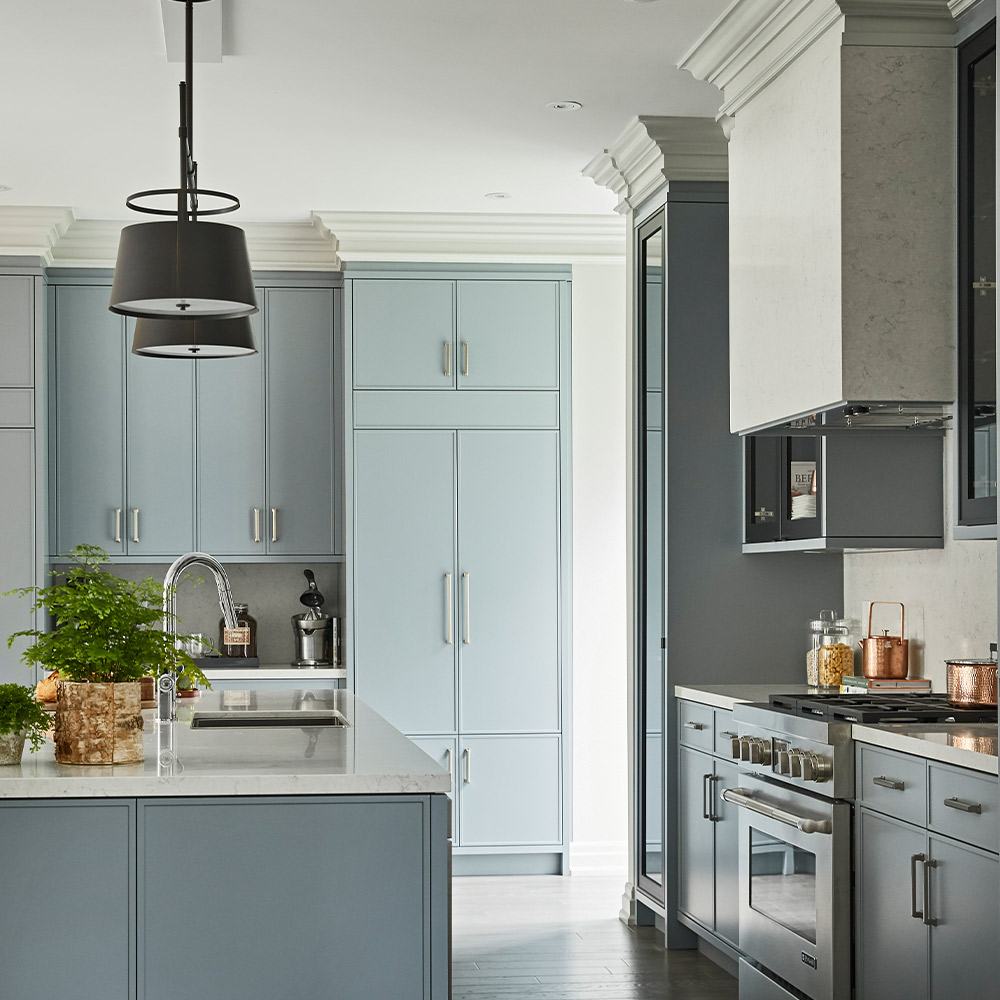 Update Your Hardware
The details matter. Changing up your cabinet door handles and pulls is a quick and affordable update that adds instant style. When choosing your handle finish, don't worry about matching it to your appliances. Brian likes warm brass pulls, while matte black and brushed nickel are also timeless options.
Add Contrast with Accessories
Use contrasting accessories to add a fresh look to your kitchen. For example, if all of your appliances are stainless steel, you don't always need to choose silver-tone accessories and accents. In this kitchen, Brian added warmth and interest with copper accents. For an eclectic touch, he used a mix of traditional copper pots and modern copper barware.
See Brian's tips for easy kitchen upgrades in this video.
Photography by A Plus Creative (1, 3), and courtesy of The Home Depot Canada (2)