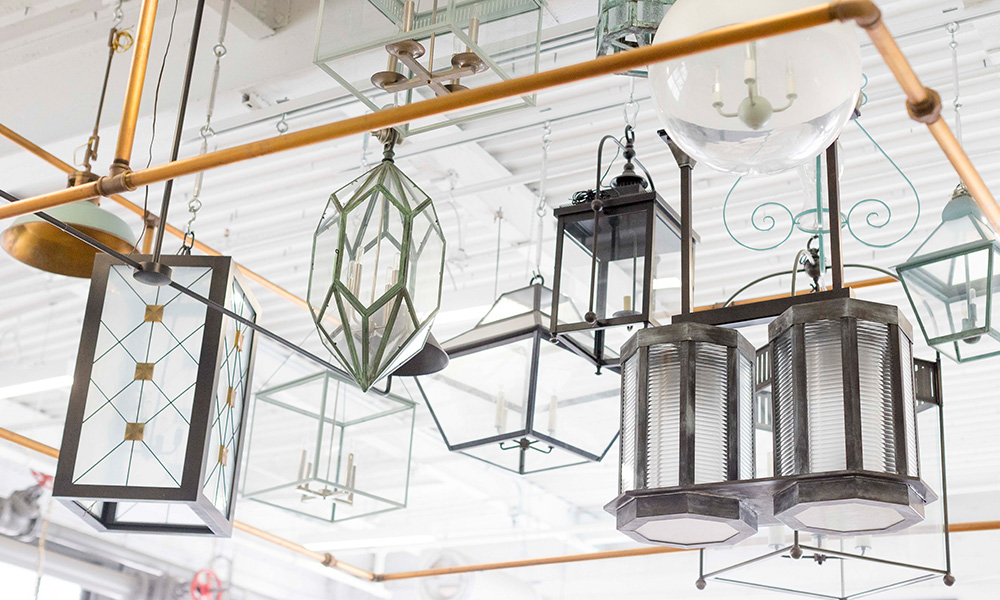 For any interior designer, travel plays an essential role in gathering inspiration, sourcing materials, and visiting suppliers. Brian's recent trip to Charleston, South Carolina, wouldn't have been complete without paying a visit to one of his favourite lighting suppliers, The Urban Electric Co. With a beautiful range of lighting options created using traditional, bench-crafted techniques, he's ordered countless made-to-order and bespoke fixtures from the company for his projects over the years. It was an incredible opportunity to be able to tour the space and see the manufacturing process up close while visiting Charleston for just a few days.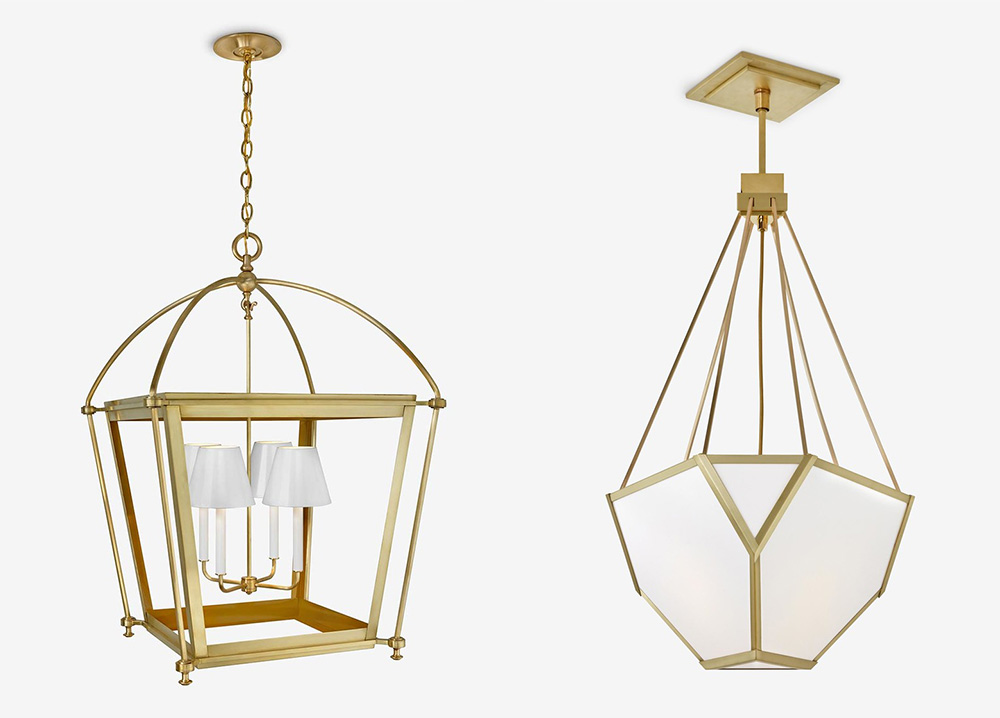 The Hamilton, left, and Yves Hang, right, from The Urban Electric Co.
We've documented Brian's experience below to offer a glimpse into what goes on behind-the-scenes when creating beautiful lighting fixtures like the ones above.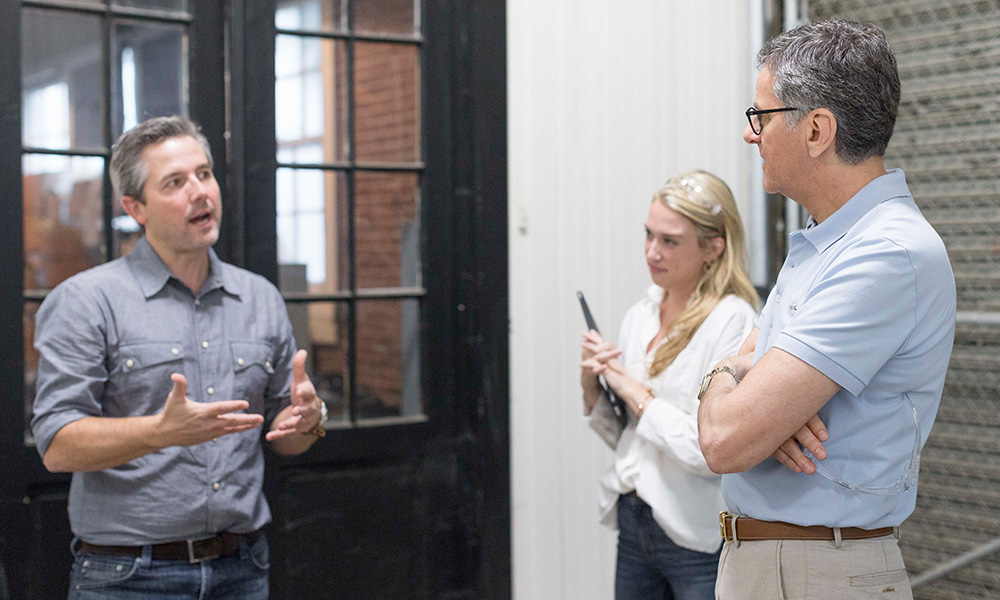 Brian is greeted by Kate Archibald, a sales coordinator for the company, and Dave Dawson, one of the business owners. Dave started the company with his partner Jen in the early 2000s. Now, they create custom lighting for high-profile projects all over the world including numerous Soho House and Four Seasons Hotels, and for residential homes like those designed by Brian.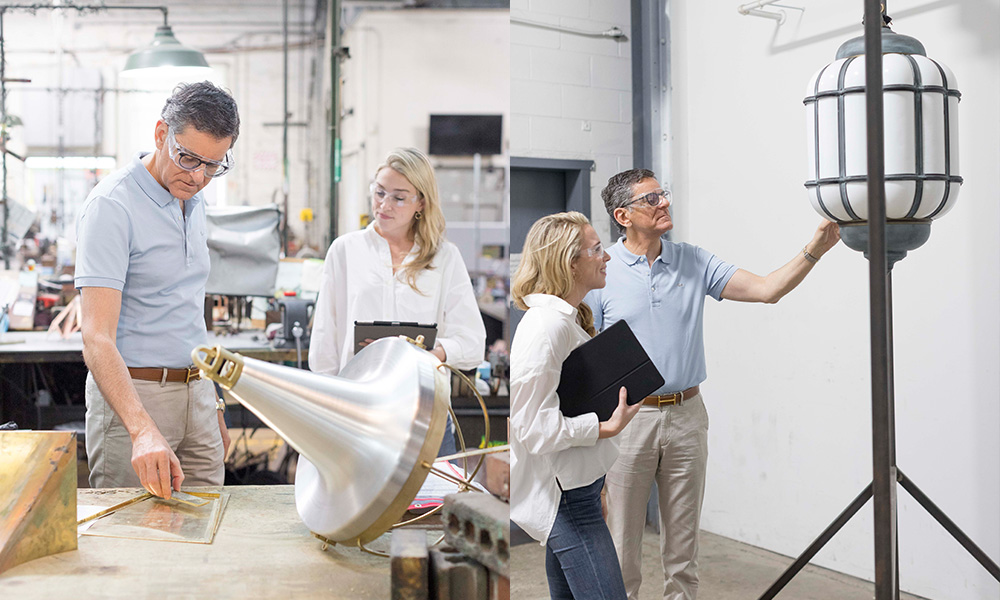 Kate leads Brian over to the work areas for a behind-the-scenes look at production. Each lighting fixture requires a unique process depending on the materials used, finish, and style. In each case, some components of the light will need to be machined and some may require hand finishing – this style of manufacturing is referred to as bench-crafting.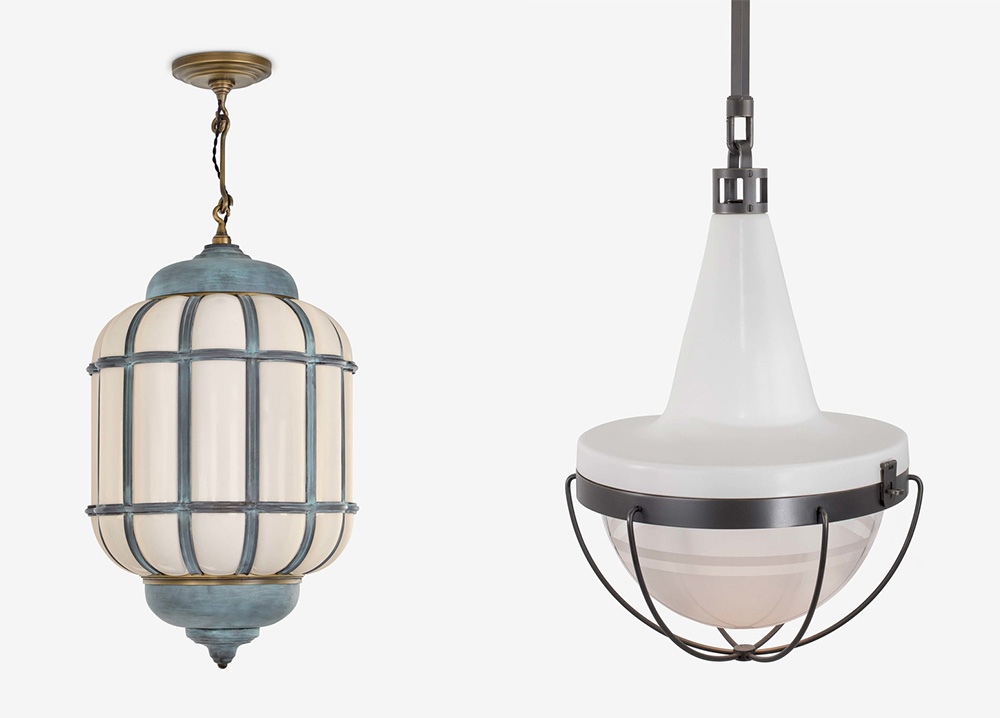 The Kronam, left, and Malplaquet, right, from The Urban Electric Co.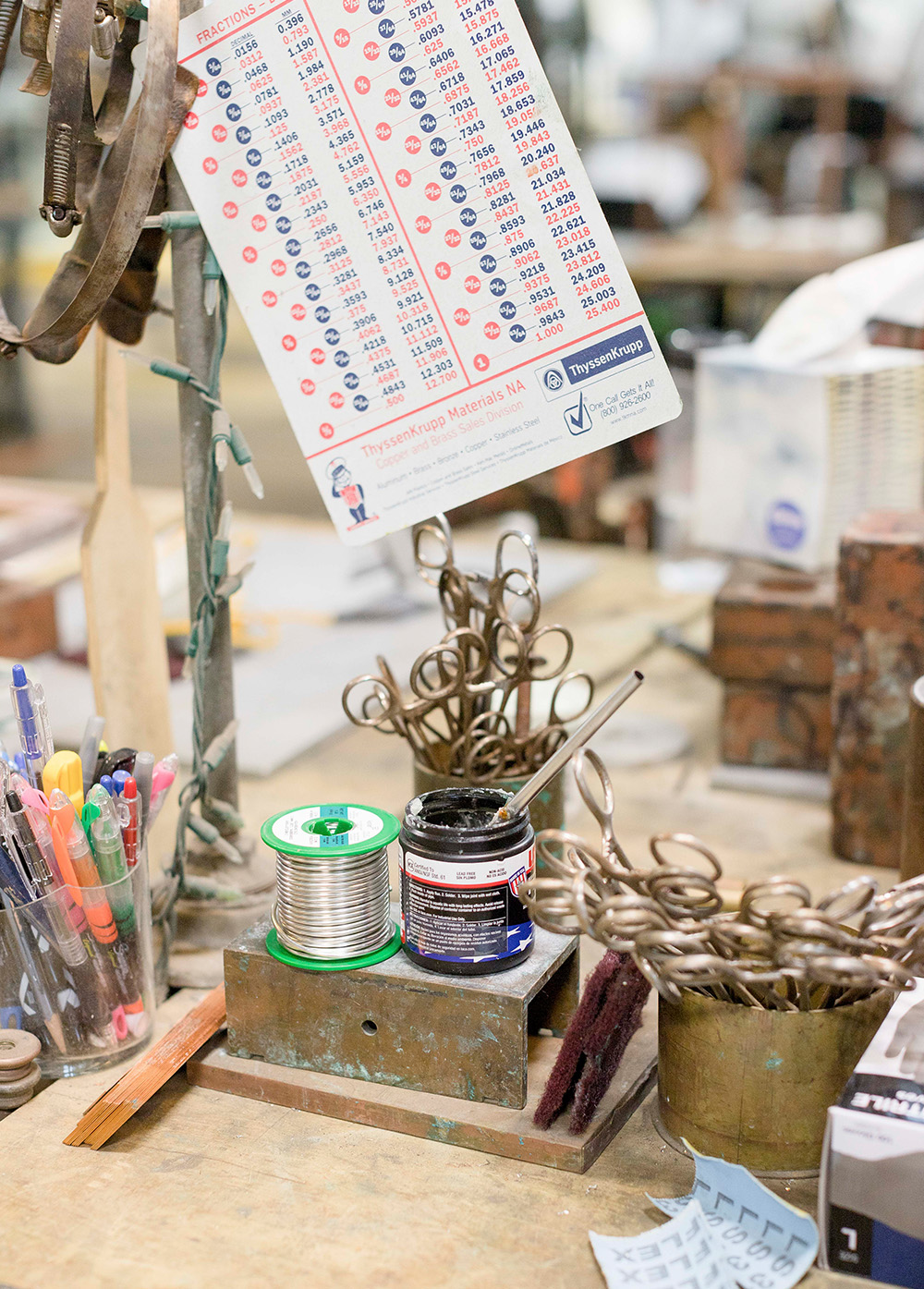 A workstation at the factory. Tools pictured include a flux, solder, and clamps which are used in the process of bench-crafting brass and copper lighting fixtures and creating their shapes.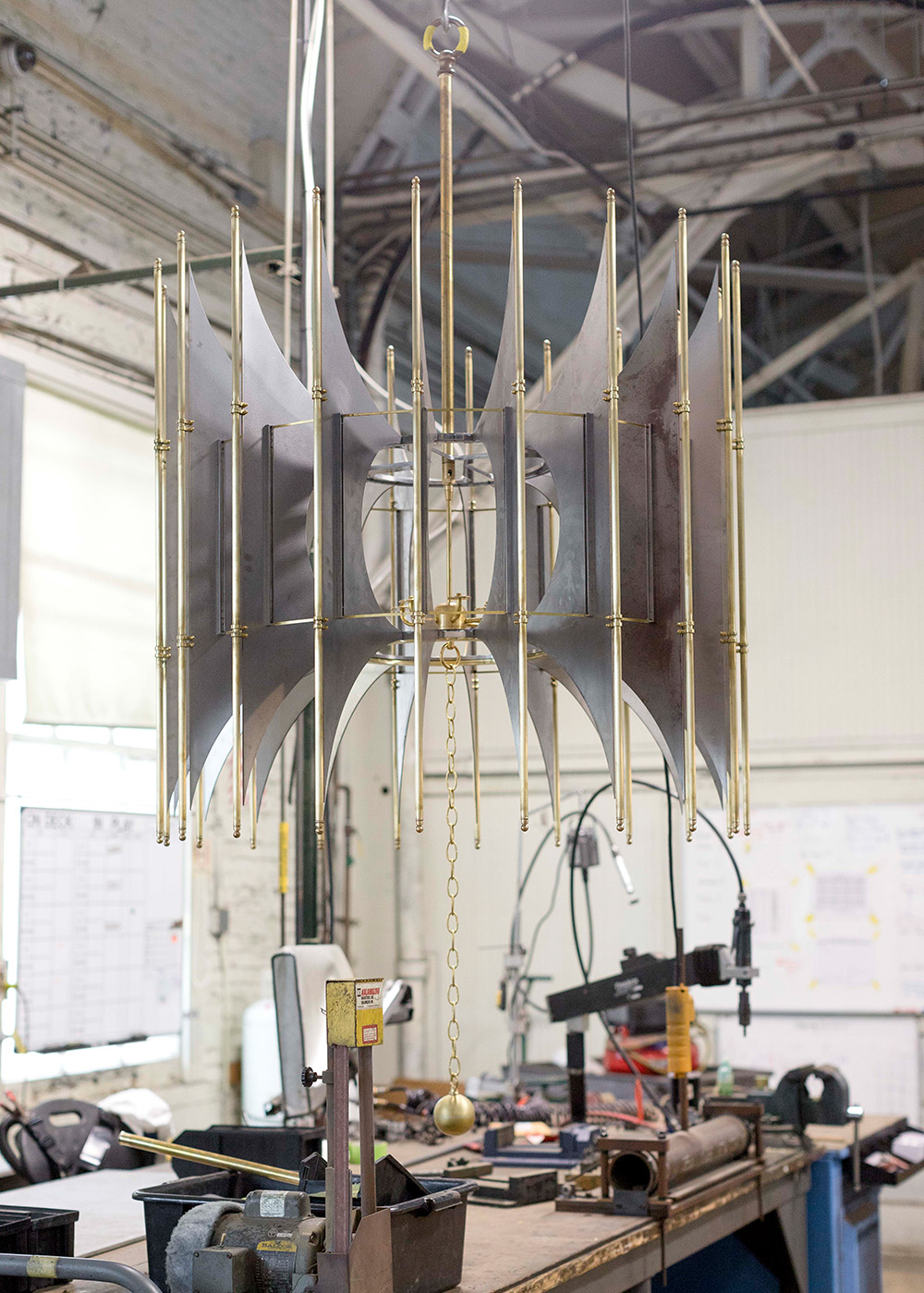 Here, a highly-detailed, bespoke design commissioned by a London-based designer is in the process of being made.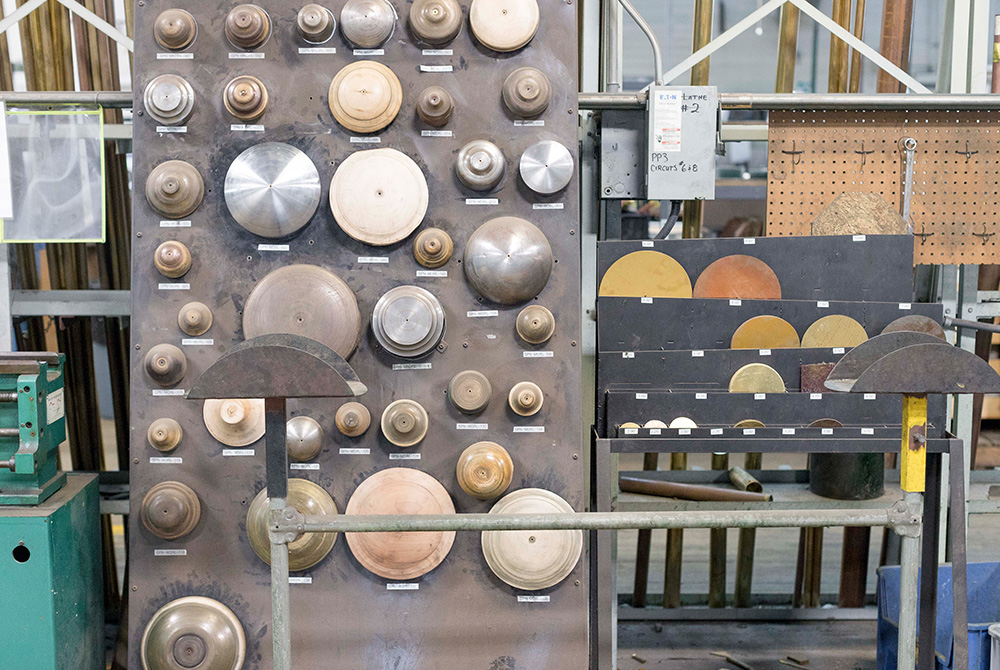 A board of canopies – the decorative plate that covers the ceiling's electrical box – shows the range of shapes and sizes that can be used for each unique lighting fixture.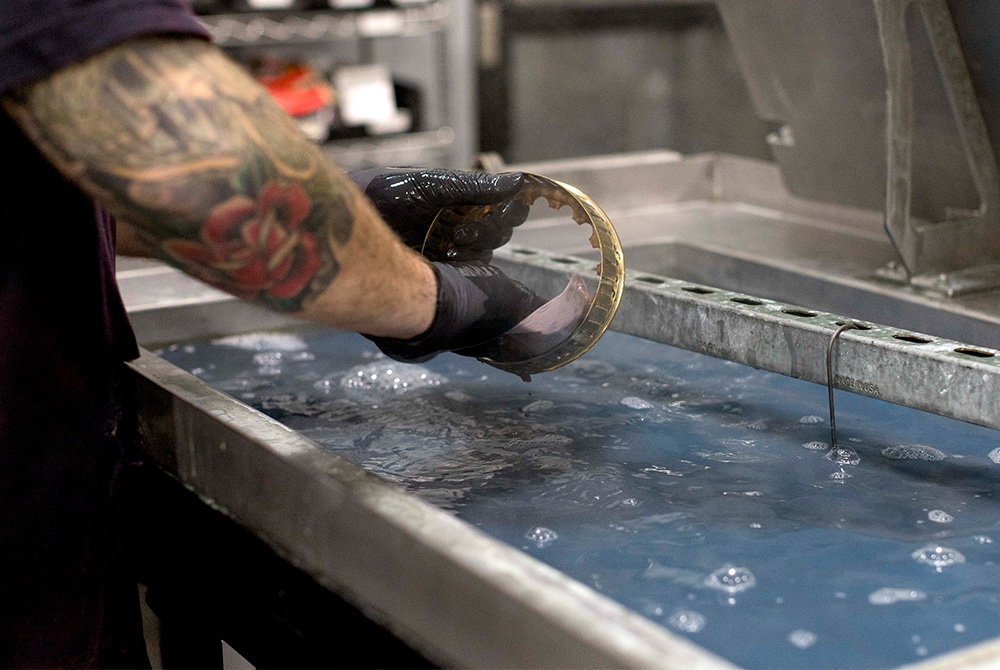 Brian gets a first-hand look at how a polished nickel finish is created by one of factory's technicians. The process involves using an electric current to coat the fixture's copper or brass base with a layer of nickel.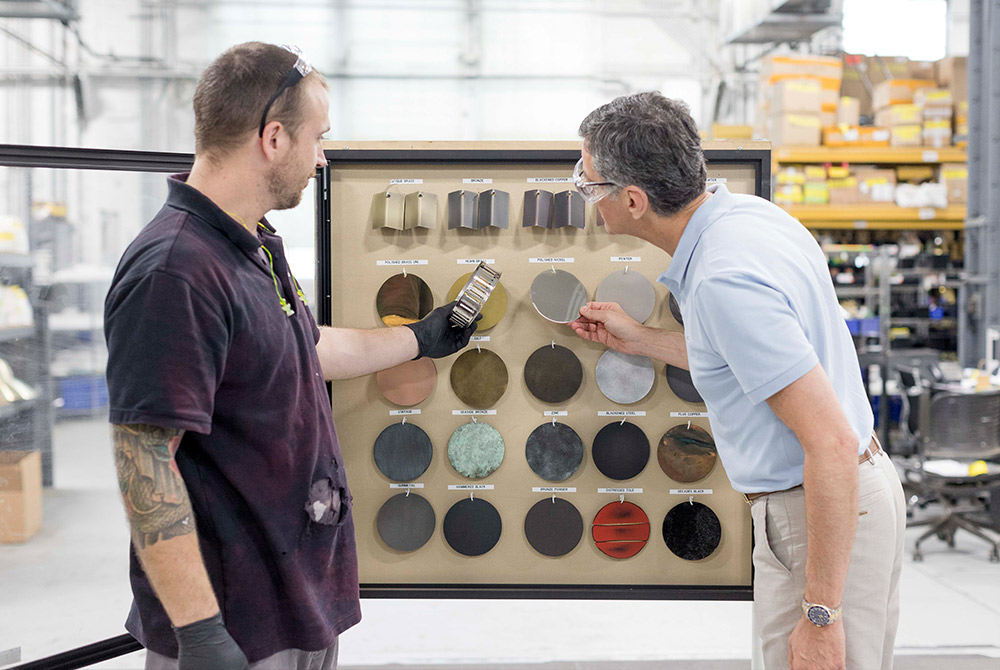 The polished nickel base is compared and matched to a sample on the finish board – the guide that's used to ensure that every finish looks exactly as it should.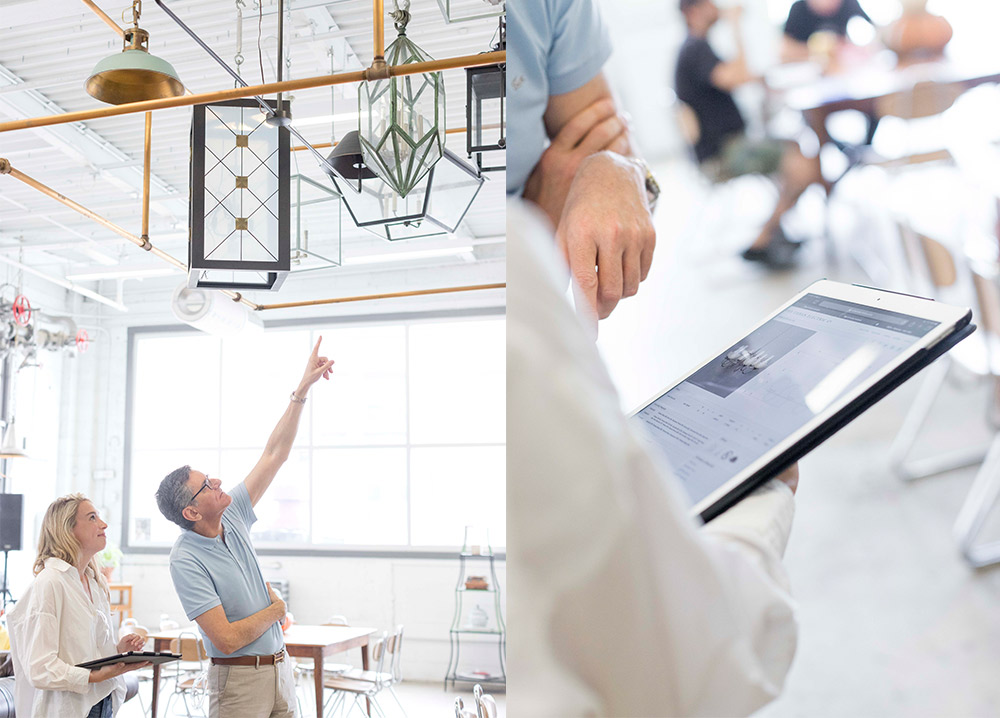 Before wrapping the tour, Kate walks Brian over to the factory's cafe, where a selection of finished fixtures is on display. These pieces are all available to be ordered through the company, and Kate points out some of the online specifications.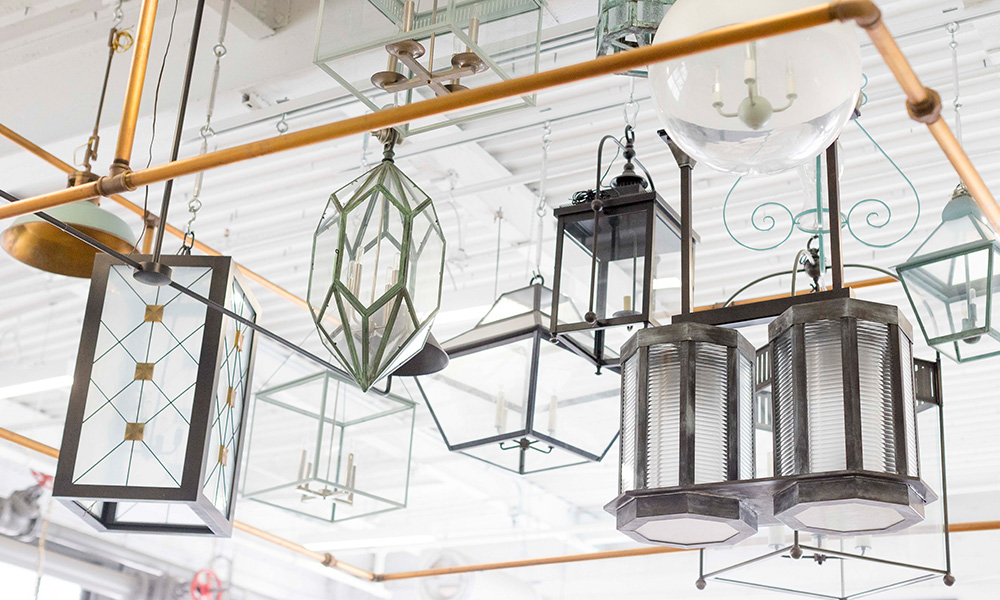 A closer look at some of the stylish pendants on display.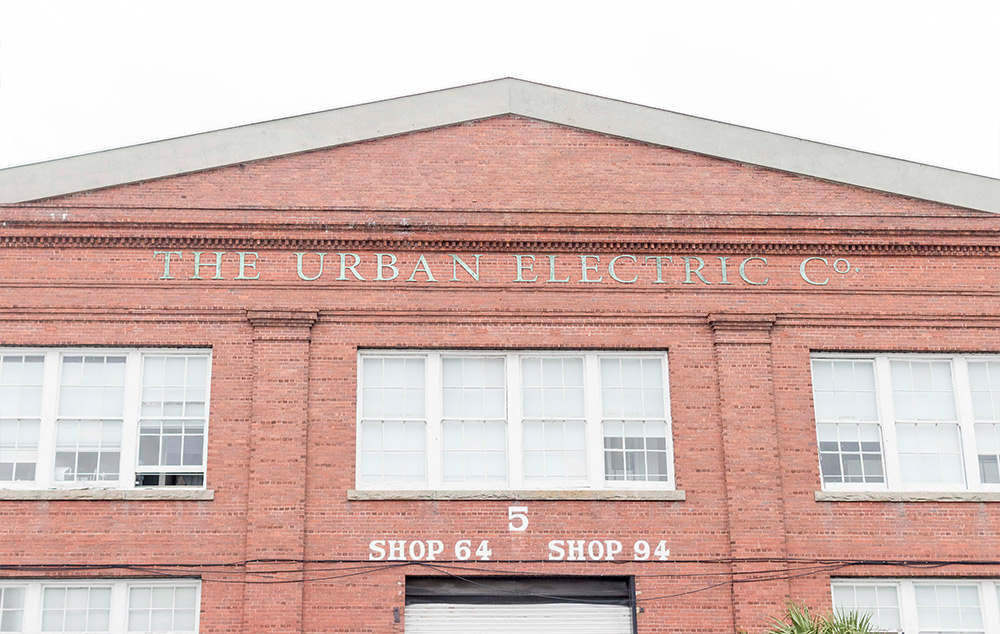 For Brian, it's important to visit suppliers and understand how and with what tools and timelines it takes to create the furniture, fixtures, and finishes used in the design of a home. Not only does it make you more knowledgeable on what's being ordered, it gives you a greater appreciation for the skill of the craftspeople who make these stunning pieces.
Photography by Kate Thornton