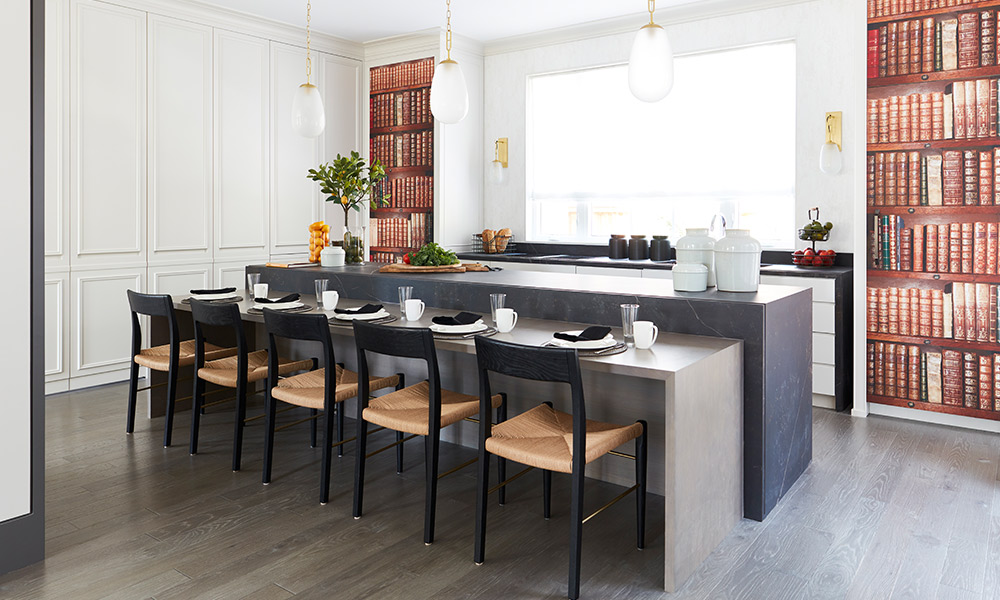 If you have an open-concept home and are looking to creating some seamlessness between kitchen and living spaces – or if you simply love a clean, uncluttered look – a hidden kitchen could be just the answer you're looking for. Especially in a smaller footprint, a hidden kitchen makes the home feel lighter and airier and allows for a more multi-purpose environment – a serene, impromptu workspace or a more formal area to entertain guests.
Brian Gluckstein recently designed a hidden kitchen with richly panelled walls and traditional bookshelf murals. With cleverly concealed, state-of-the-art appliances and a mix of modern and traditional finishes, this stylish space is one we could see ourselves finding endless excuses to spend time in.
Here's a look at how he designed this hidden kitchen:
Minimal clutter, maximum storage
This kitchen isn't light on storage, though at first glance, it's difficult to pinpoint just where it's all hiding. Concealed hinges and integrated handles were used here to offer storage space while seamlessly blending into a panelled "wall". A pocketing door gives the option to leave shelving open for easy-to-reach items when cooking or entertaining.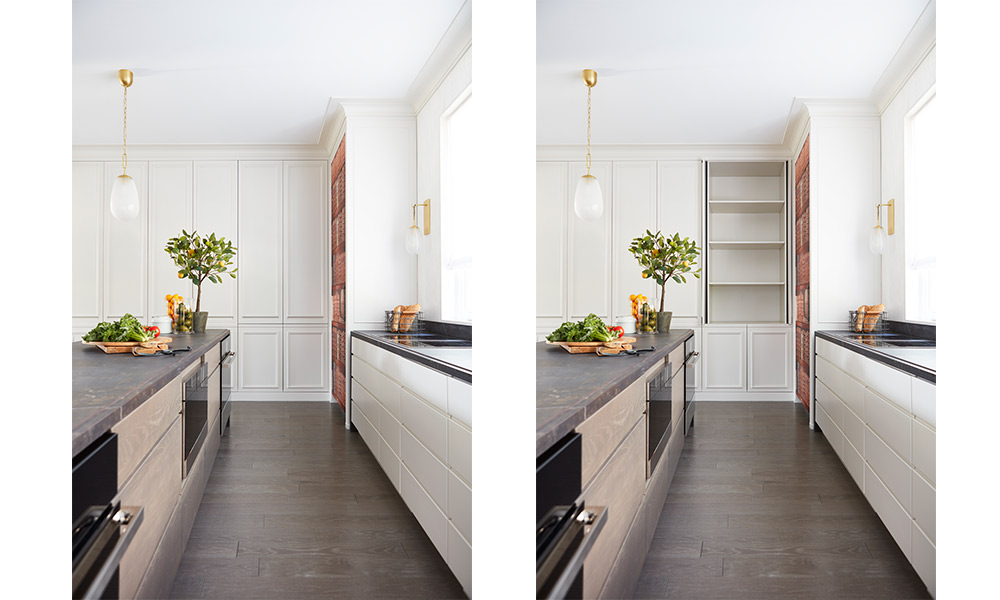 Sleek Appliances
Here, high-end JennAir appliances are expertly integrated into the design of the space. Wall ovens and a microwave are housed under the kitchen island, while a 24" dishwasher is concealed with the same millwork as the adjacent counter drawers. A sleek black downdraft cooktop blends into the counter for a luxe look.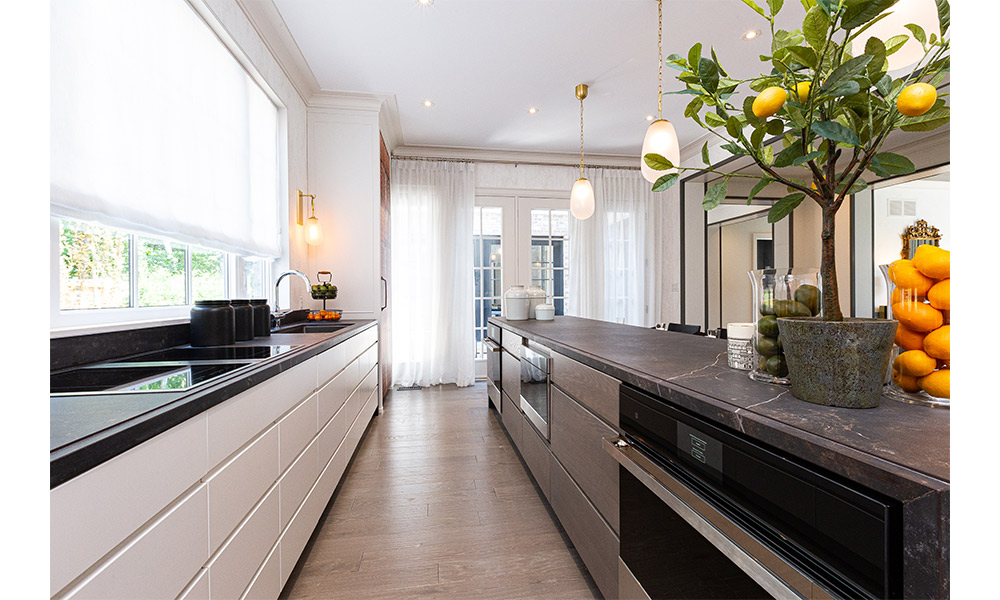 Traditional Meets Modern
A playful mix of modern and traditional elements adds soul to this hidden kitchen. Rather than creating a barely-there look for the larger appliances, Brian opted to conceal them while adding plenty of character. Durable vinyl murals were created in a traditional bookcase design to bring an Old World touch to the hidden refrigerator and freezer. Vintage-inspired lighting in frosted glass and antique brass bring welcome contrast to the minimal nature of the space.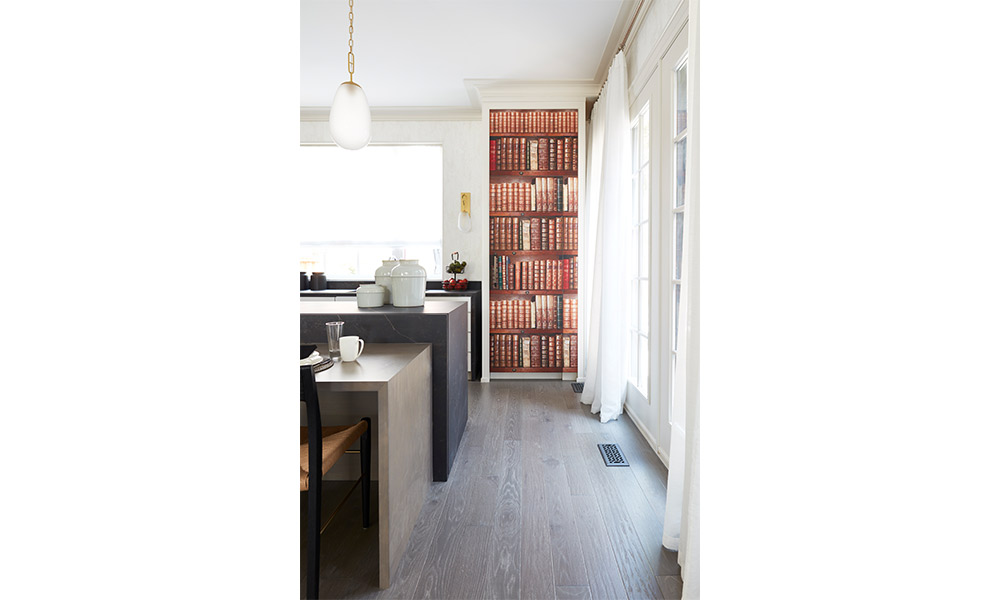 Waterfall Dining
Instead of adding bar-height seating to the island, Brian opted to add a waterfall table at a lower height than the island for comfortable, everyday dining. Custom-made from a contrasting light wood and with plenty of leg room, it's the perfect spot to sit and soak up the view of this stylish hidden kitchen over a casual meal.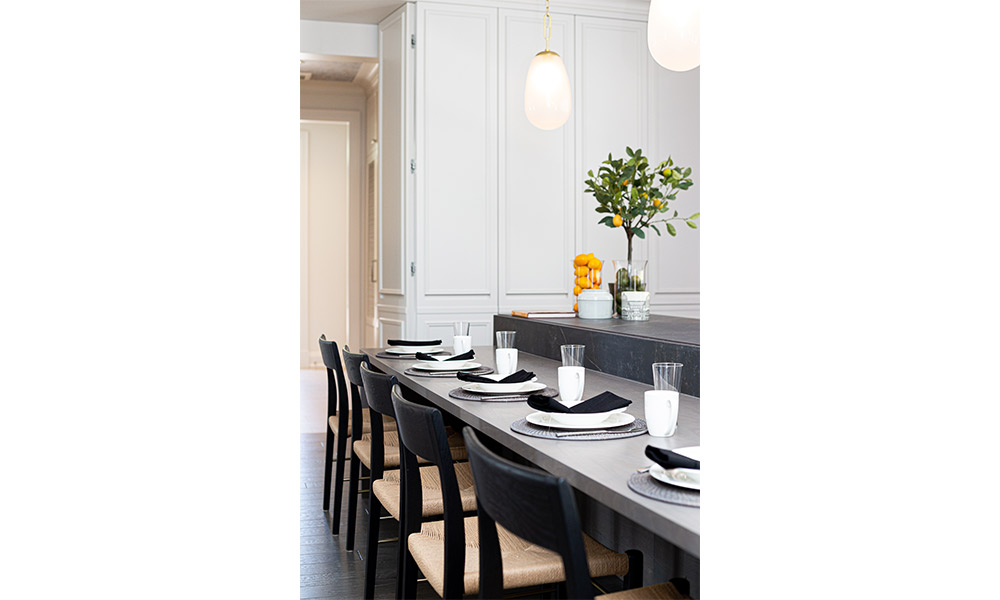 Photography: Angus Fergusson (1, 2, 4), courtesy of Nourish Marketing (3, 5)