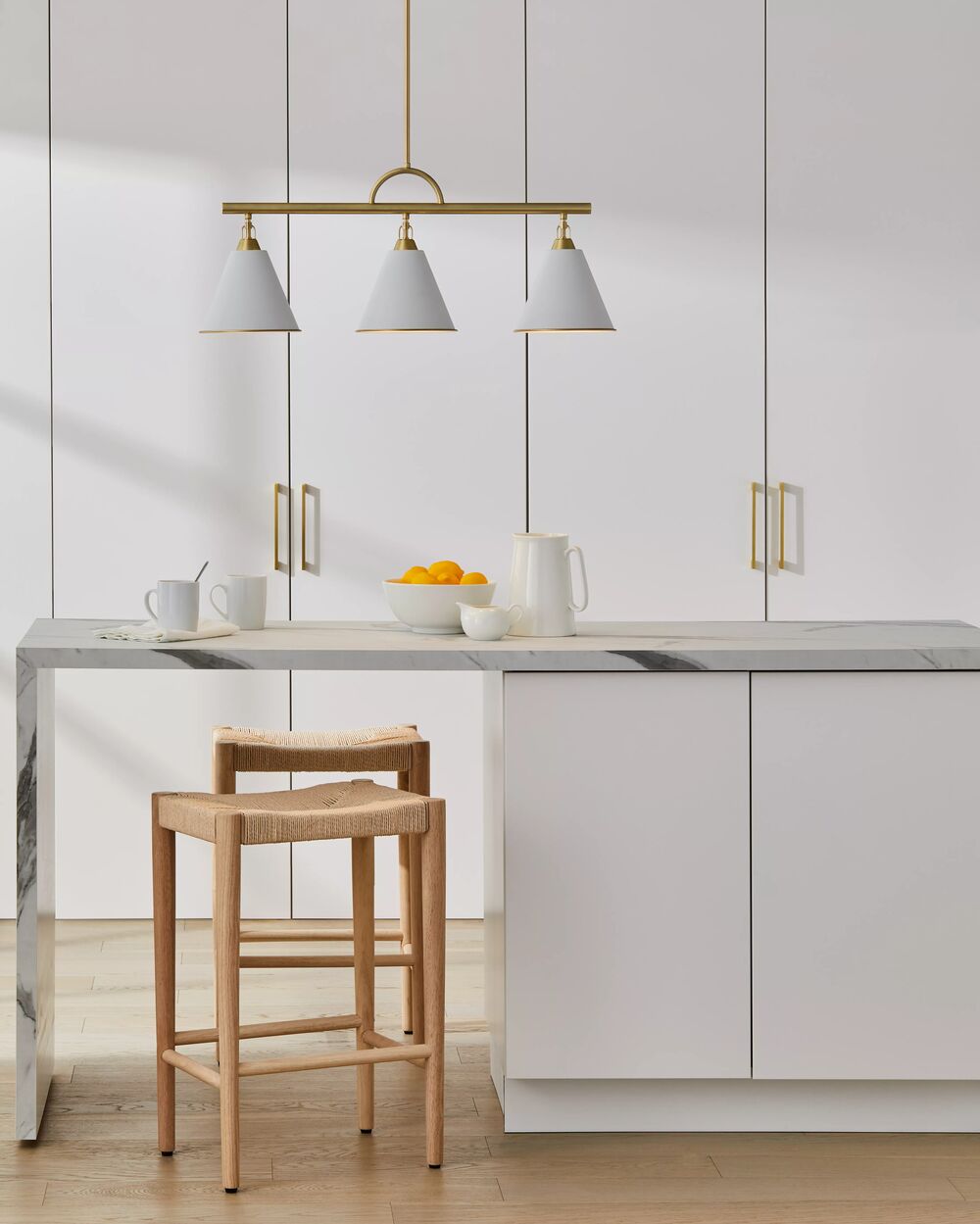 When was the last time you truly appreciated the lighting in a room? Chances are, it might not have crossed your mind much, but you can definitely sense when a room is lacking proper illumination. We've all been in situations where we've thought, "This lighting is awful." While most of us concentrate on furniture and decor when setting up a room, designers are well aware of how crucial lighting is for a space. Let's delve into our guide on various lighting types and effective methods to layer them for any setting.
Indeed, finding the right balance between overhead, task, and accent lighting is just as vital as selecting a suitable fixture that matches your style.
Overhead
The primary light source in a room is typically the overhead light fixture. It casts the broadest coverage of light, so both the size of the fixture and the room dimensions matter. Ceiling-mounted options like flush mounts, semi-flush mounts, and chandeliers work well and can be used in various spaces, from bedrooms to dining areas. When shopping for ceiling-mounted fixtures, remember to consider their placement to ensure there's enough clearance under the light for safe movement.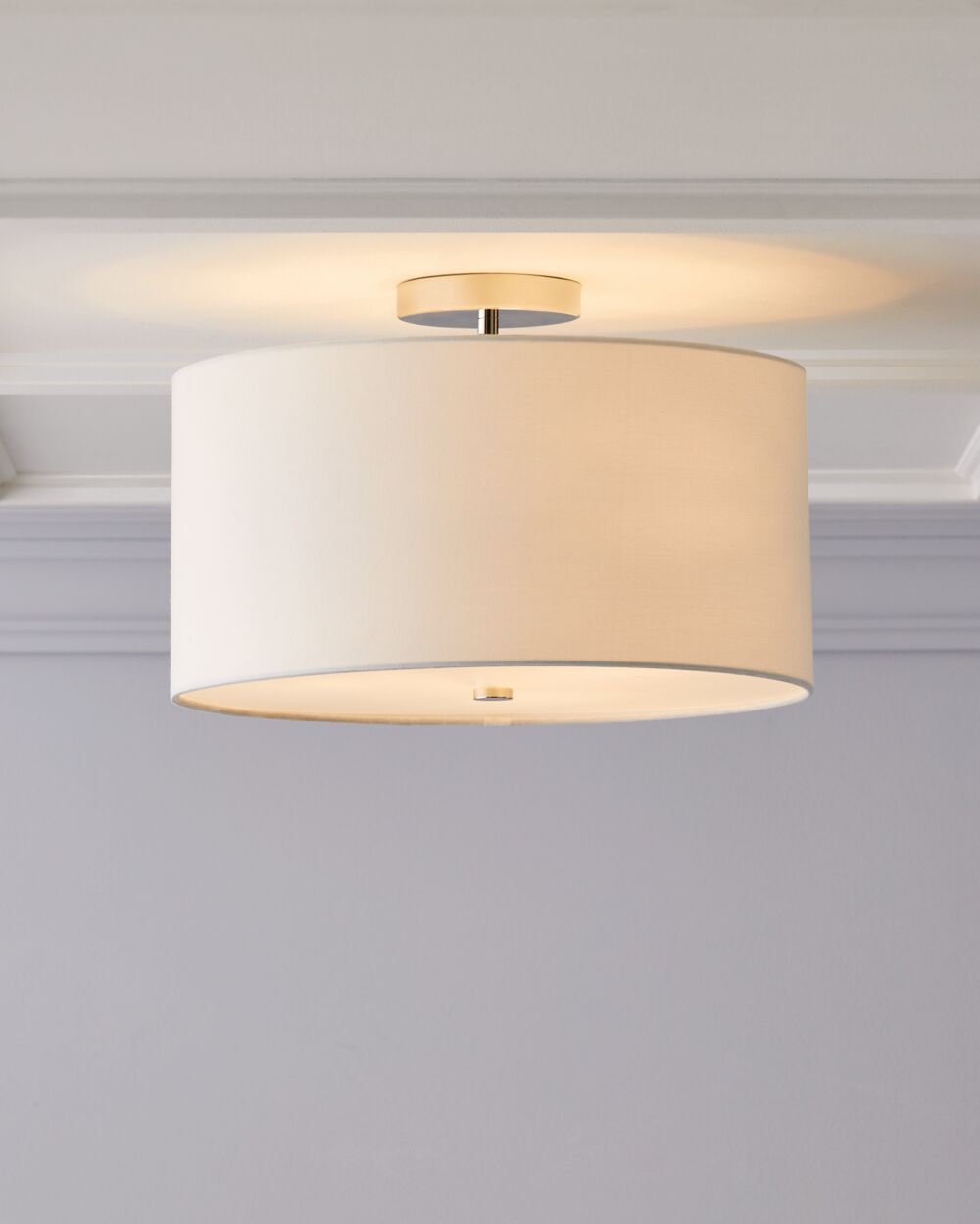 Task
Consider these lights the workhorses of spaces like kitchens and bathrooms. They're designed to provide concentrated illumination, making them essential for detail-oriented tasks such as meal preparation. To enhance their efficiency, layer task lighting with overhead fixtures. Pendant lights hanging over kitchen islands and vanity lights positioned above bathroom mirrors are excellent choices for adding extra brightness to the room.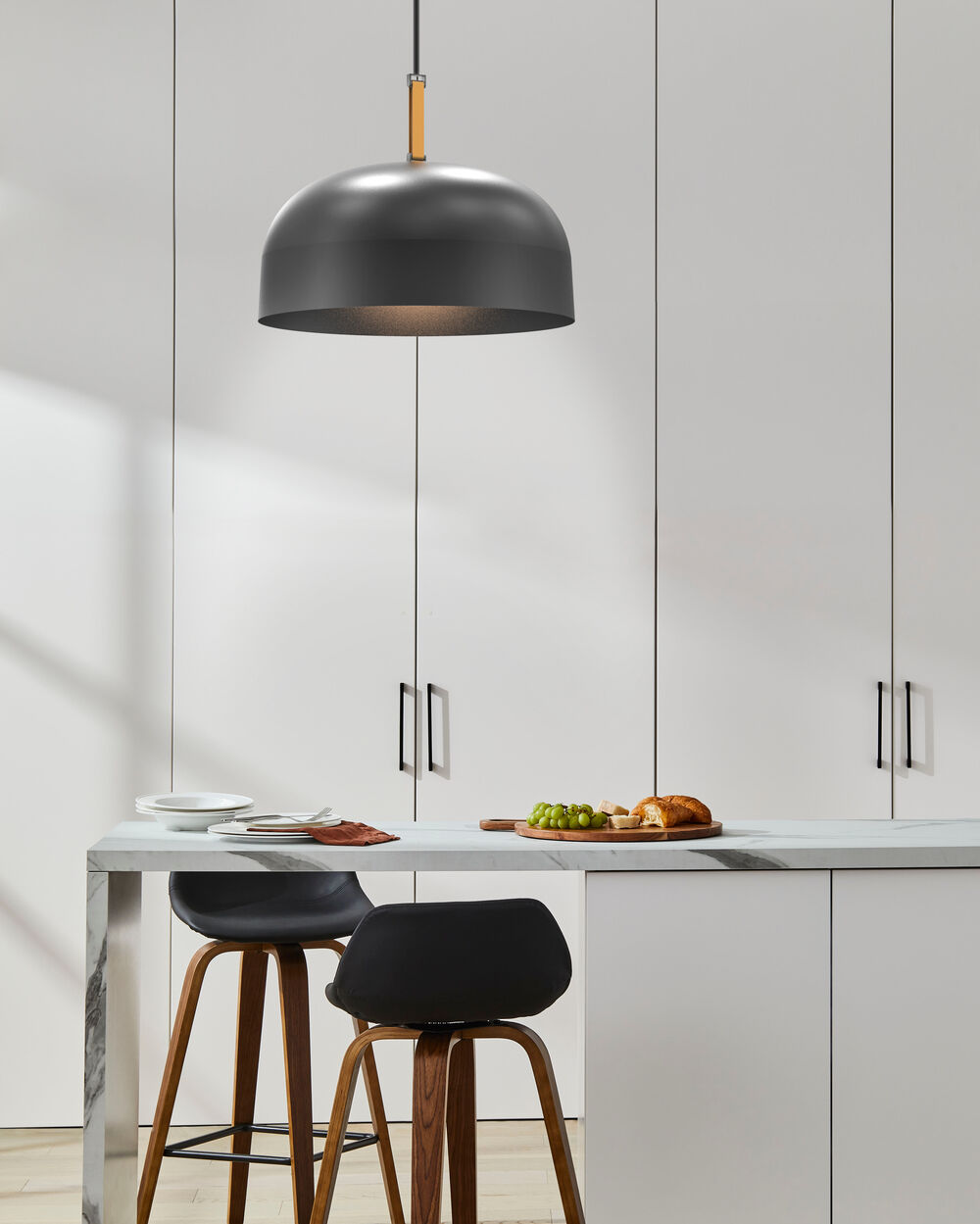 Accent
True to its name, accent lighting complements the overall lighting design in a space. Wall sconces, when strategically placed, can elegantly flank artwork or mirrors, adding a touch of subtle light. In addition, sconces can replace bedside table lamps, creating a soft and relaxing glow, perfect for unwinding at the end of the day. For bathrooms, positioning lights at eye level enhances facial illumination.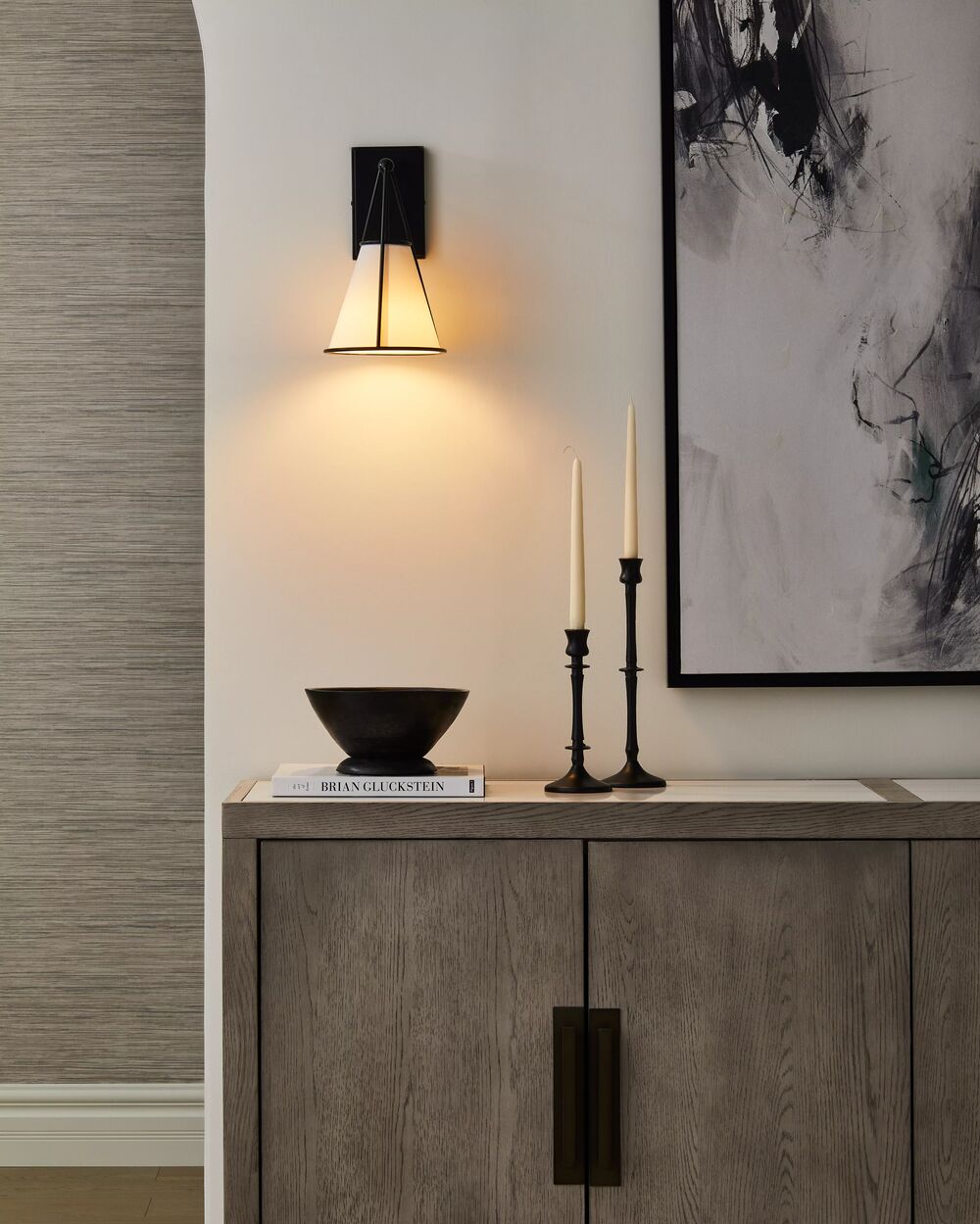 Photography by A Plus Creative