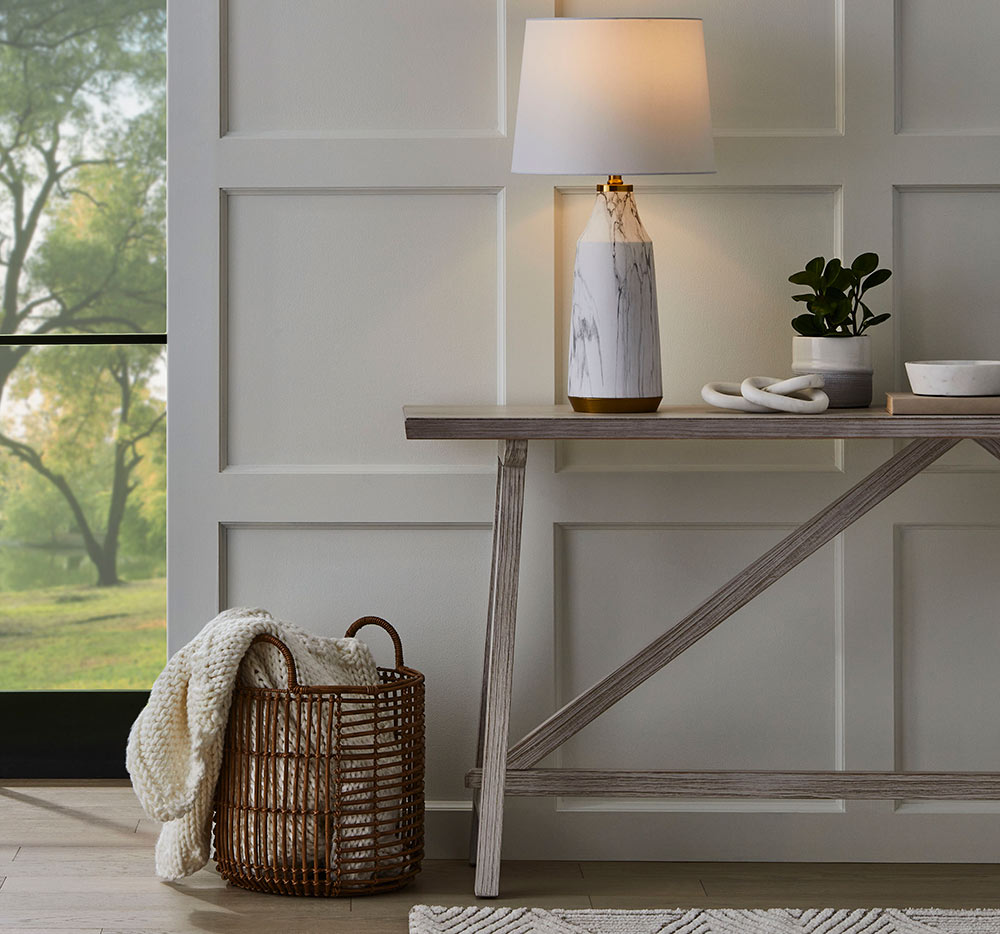 Now more than ever, home has become the place we seek comfort. As the winter draws us indoors, spending cozy nights in can be a welcome distraction from the day to day. Celebrating the small moments, finding joy in the everyday, and adding a bit of luxury to your routine are all ways to make our homes a place we love to be. Whether it's a rediscovered love of cooking, or stepping up your self-care Sunday, these must-have finds will help make your everyday feel special.
A Comfy Throw
Truly luxurious spaces always feel warm and layered. To help achieve this, place a few blankets or throws throughout your home so there's always something cozy close at hand. Fold a faux fur throw at the foot of the bed. Stash a chunky knit blanket in a wicker basket in the living room. After all, there's nothing like wrapping yourself up in a comfy throw and settling in with a good book or a Netflix binge.
Dreamy Bedding
A good night's sleep isn't one size fits all, which is why you can personalize your comfort with sheets that best suit the season and your own sleep style. One luxurious option to look for is long-staple cotton, which provides softness and durability with less pilling and easy care. Or you might prefer percale, a light, breathable 100% cotton or cotton blend that's durable with a crisp, clean feel. And for some, French linen is the ultimate in luxury bedding. Made from flax, it's breathable, moisture-wicking, and effortlessly relaxed.
A Flexible Storage System
Some would argue that nothing is more luxurious than an organized home. We all have an area in our home that's regularly overrun with clutter. Whether it's the hall closet, the entry way, or the bathroom, a modular storage kit will help you get it under control. Measure the space to determine the size and quantity of units you need. Then look at the functionality you need – would shelves, drawers, or hang bars serve you best? Add a few baskets and boxes to corral small items and you're all set.
A Beautiful Area Rug
An area rug is a sure-fire way to elevate any room. The perfect solution to cover up an unattractive laminate floor or worn-out carpet, an area rug also adds instant warmth and visual texture to your space. Just be sure to opt for the proper size. Your furniture should sit on the rug, so measure the area and opt for the largest size that fits.
A Luxurious Bath Towel
Slow down at the end of a long day with a soothing soak and make a ritual of treating yourself. Finding the perfect towel makes it easy to relax and unwind anytime. For a spa-inspired experience, try a classic waffle weave. The waffle texture makes this lightweight cotton towel both highly absorbent and quick drying. For a more plush option, HydraSpa is a luxurious towel crafted with ultra-absorbent cotton and bamboo. Or opt for Egyptian cotton. A superior cotton with longer staple length loops, it's soft and durable with exceptional absorbency.
Stylish Serveware
If you've picked up new cooking or baking skills this season, or simply have more time to spend in the kitchen, share your creations with family and friends with some special serveware that really shows off your work. Rich mango wood, glazed Portuguese-made stoneware in earthy hues, and crisp white bone china are all beautiful options to set a warm, welcoming table.
Photography by A Plus Creative