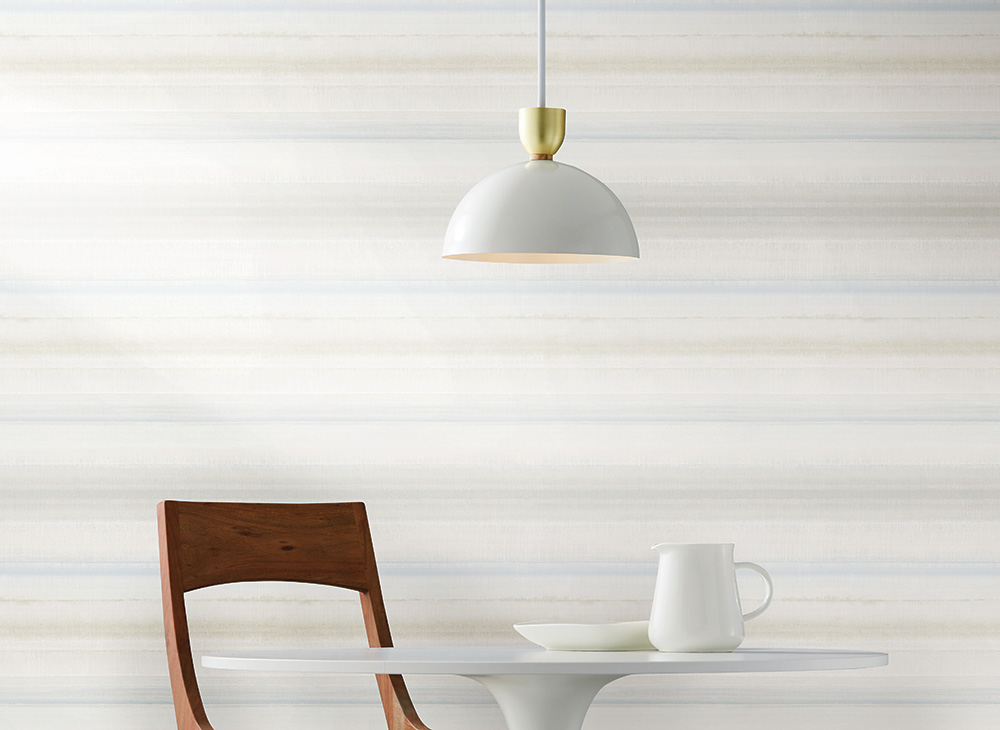 If you're looking to add some personality to your home, a statement wall could be the perfect solution. These high-impact walls present an opportunity to get creative and refresh the energy in your home. Plus it can be achieved on all kinds of budgets. We believe a large, unused wall always deserves a bit of attention. And a statement wall can bring you all kinds of joy through colour, pattern, frame-worthy memories, or even souvenirs from your favourite travels over the years.
Want to create a statement wall of your own? Here are four ideas to help spark your imagination – and your next project!
1. Lay out a gallery wall
Have a collection of black and white family photos or collected art you'd like to showcase? With gallery walls, the options are quite literally endless. Just keep in mind that the key to a successful one is selecting pieces that evoke a consistent mood. Consider photography of a similar theme such as architecture or cherished family photos, vintage maps and posters, or pretty prints in a soft pastel palette. For a bit of cohesion, collect frames in the same colour and similar profiles. This allowa your art to be the focal point. Decide if you'd like to go for a clean grid or organic look, and always measure the wall and lay out your gallery on the floor first.
2. Press on some peel + stick wallpaper
One of the easiest and most effective ways to take a wall from bland to bold is with wallpaper. These days, peel and stick options are available in all kinds of graphic patterns. Choose from florals to geometrics or prints that replicate the look of natural materials like wood and limestone. Plus, many versions are repositionable, reusable, and don't damage walls so you can use them worry free, whether you rent or own.
3. Install some shelving for decor
If you have some beautiful books or décor you haven't yet displayed, consider installing some stacked shelves to give these pieces a home. Do you have a collection of vintage cameras or teapots from your travels? Some layered shelving is a great place to make a statement and tell a story with something you love.
4. Paint it out
Paint is a quick and easy way to achieve a statement wall. Simply apply a fresh coat in hue that contrasts the rest of the room. It can help your wall break away from boring in no time. Take things a step further and consider painting out a mural of some sort. Pinterest is a great source for all kinds of ideas, and a pencil and some painters tape will make it easier than ever to bring your vision to life.
Photography by A Plus Creative