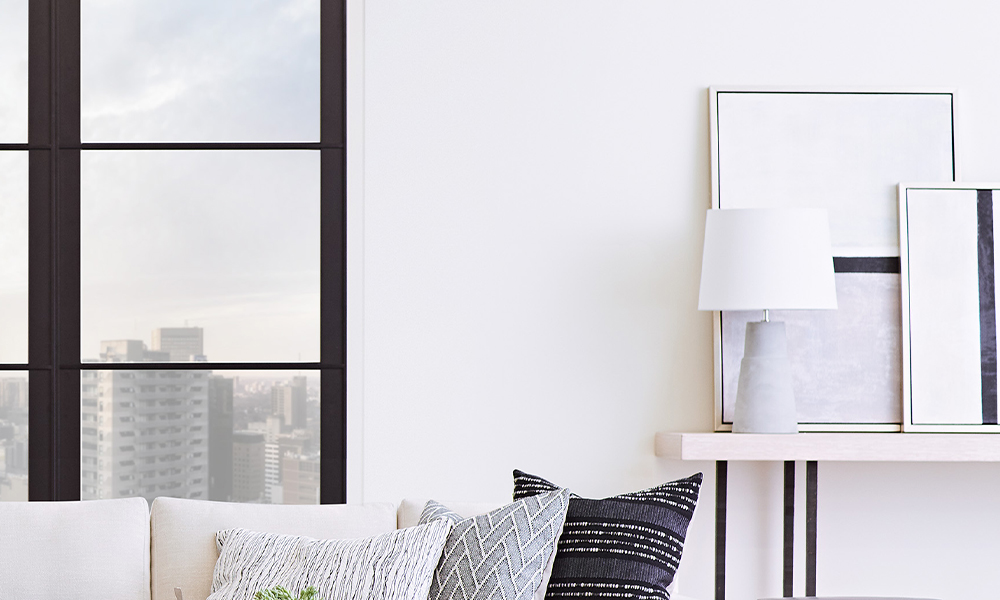 Art is one of the easiest ways to bring colour and personality to a space. Chances are you've collected art pieces you love, but have hesitations when it comes to display. We're here to help! Get inspired with some creative ideas to display art in your home. Whether it's leaning or easel-mounted, a gallery wall or a statement piece, we've got tons of options to try out in your space.
1. Leaning and layered
Our first idea to display art is leaning and layered. Use a console, ledge, or shelf to display a few leaning pieces of art. This look is cool and casual. Plus, it's commitment-free so it gives you the flexibility to shake up your look more often.
2. Mounted on a custom easel
Consider using an easel to display your favourite artwork. This simple, yet showstopping, technique is sure to give your piece the spotlight it deserves.
3. The Gallery Wall
We always love a gallery wall when it comes to ideas to display art. To building a beautiful gallery wall, we recommend keeping three tips in mind. First, choose a variety sizes of art for a more dynamic look. Next, use the same style of frame throughout the wall to add a sense of cohesion. And finally, be sure to leave some breathing room between the art and any surrounding furniture.
4. Elevate your home office view
A statement art piece is perfect for spaces where you want to go big and bold. In a room where you have an excess of wall space, go for a soothing, large scale artwork to brighten things up. This idea works particularly well in a home office.
5. Go for bold monochromatic
Monochromatic looks are always in style. Use this as inspiration for an idea to display art in your space. Gather your favourite black and white prints of fashion, architecture, or anything that makes you smile. Display a few larger pieces or create a gallery wall. Be sure to unify the frame style for a more put together look.
Lead photo by A Plus Creative