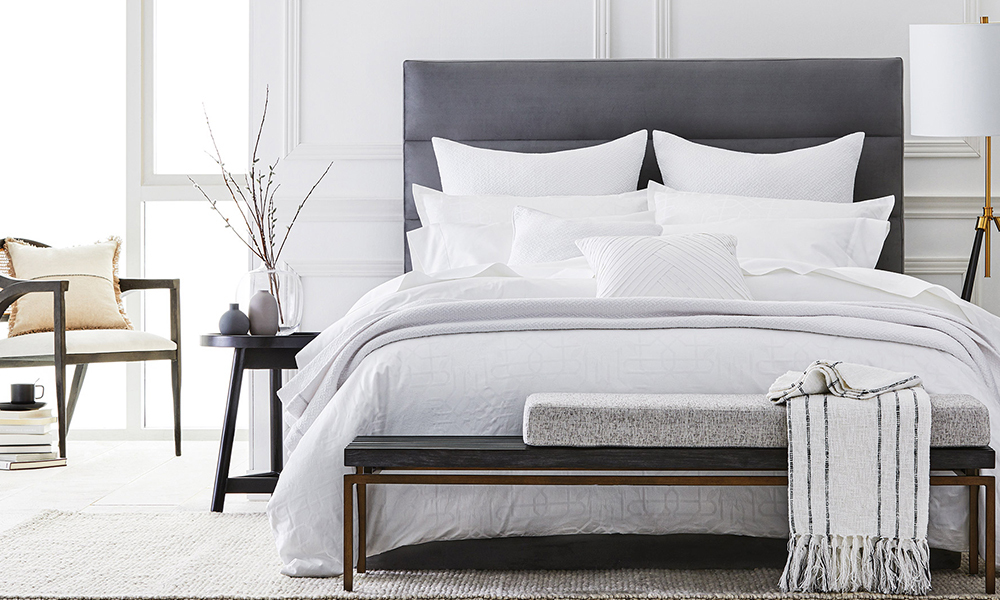 As the demands of work, family obligations, and home life continue to dominate our lives, getting your best sleep can feel vastly out of reach. And while it might seem like the last thing you could prioritize, this is actually the perfect time to establish a new sleep routine. After all, getting less than the recommended eight hours a night can have a negative effect on your well-being. And as we approach winter, any boost to your health is a welcome one. Whether you want to fall asleep faster or stay asleep longer, a few changes to your daily wind down can help you wake up refreshed and ready for the day ahead.
Read on for our tips to get your best sleep ever:
Destress Your Bedroom
Our environment plays a big role in the quality of sleep that we get. Temperature, lighting, and even the colours in the room can affect bedtime. If your space needs a serene makeover, start with fresh bedding in a soft, neutral palette. Then add bedside lamps for ambient lighting, and turn down the thermostat for a cooler rest.
Try Aromatherapy
Slow down and take time away from the chaos of the household to help shed some of the stress of the day. Draw a pre bedtime bath a few nights a week with soothing scents. Sandalwood and vanilla or white tea are beautiful options to help bring a sense of calm before bed. Be sure to schedule your bath to allow enough time for the rest of your nighttime routine. Your best sleep might just be a relaxing soak away.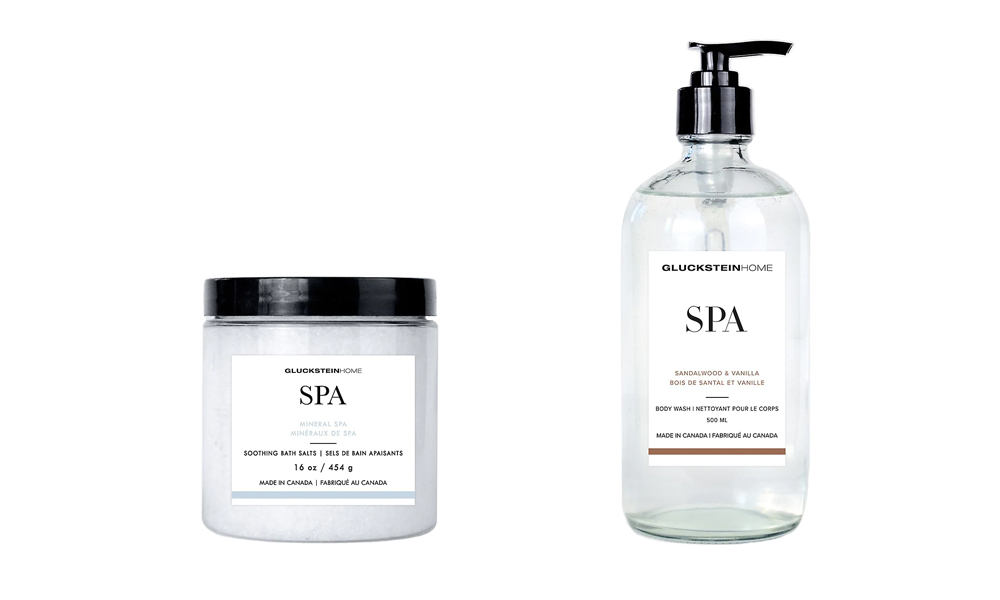 Do a Digital Detox
The end of the day might seem like an ideal time to scroll Instagram or add to your Pinterest boards, but blue lights from the screens can actually disrupt our natural ability to fall asleep. Considering all the time spent on devices during the day, designate the bedroom a digital free zone and opt for a hard copy book instead. Adding a daily nighttime read to the agenda is also the perfect excuse to pick up a new bedside lamp. Look for something that will be the same height as you would be sitting up in bed.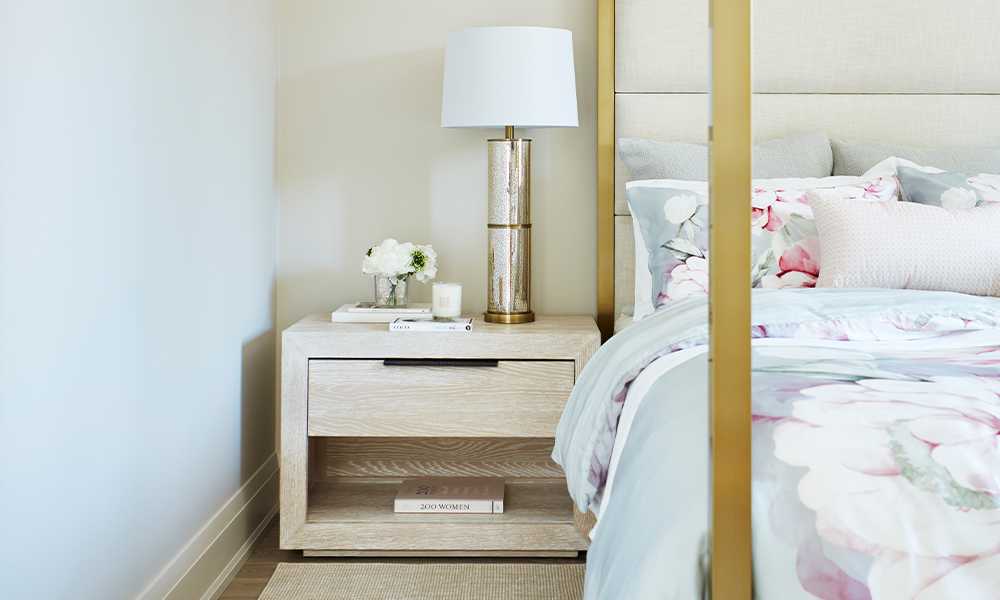 Photography courtesy of Hudson's Bay (1, 2), Angus Fergusson (3)