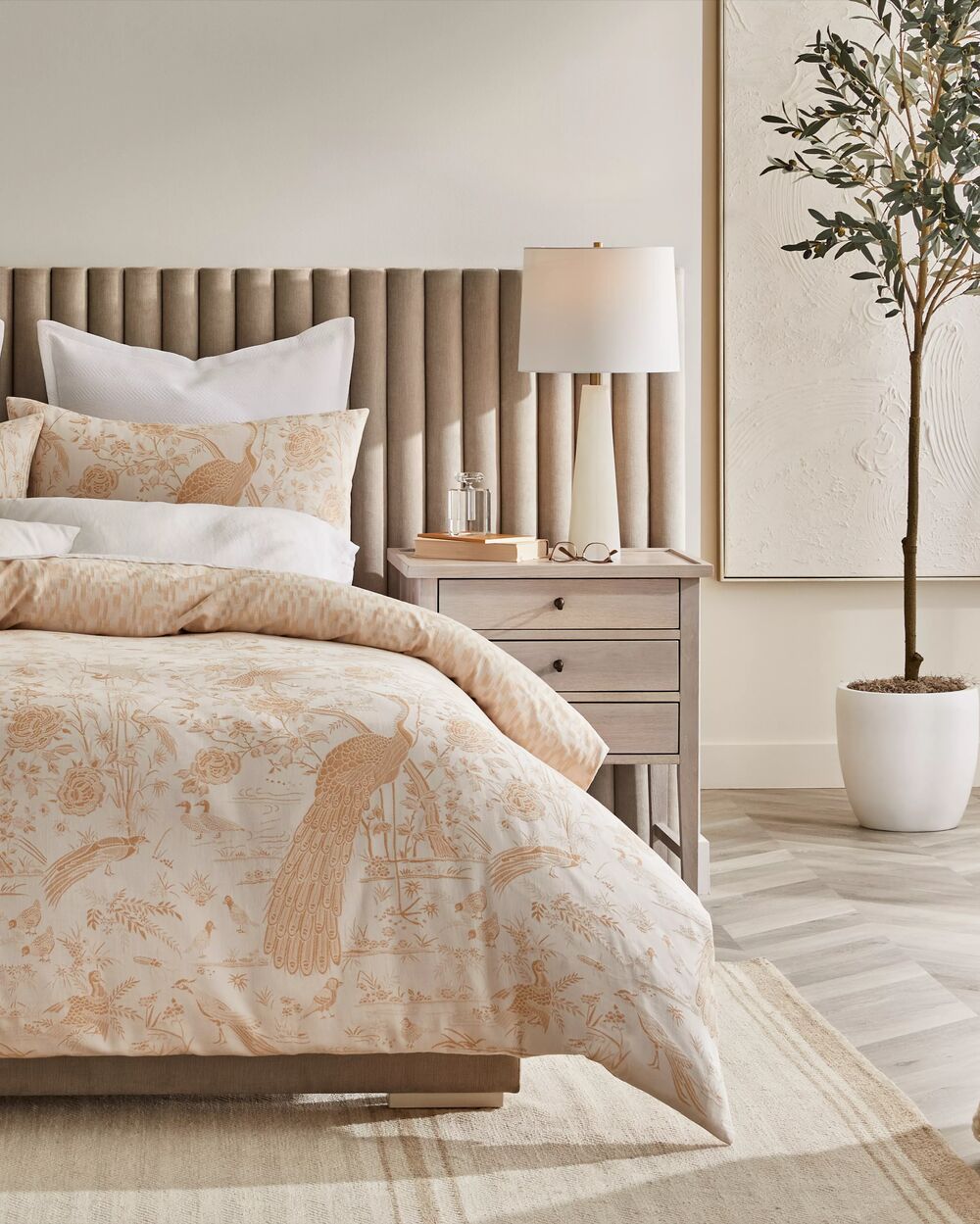 Your bedroom is your sanctuary, a place where you can relax and recharge. So, it goes without saying that it's important to create a space that reflects your personal style and gives you a sense of peace and tranquillity. If you're looking for quick and simple ways to upgrade your bedroom into a personalized retreat, look no further! From art, to lighting, to wall and window treatments, here are some easy yet effective ideas to decorate your dream bedroom.
Hang Some Art
Artwork can add personality and charm to any room, including your bedroom. Choose pieces that resonate with your style. Consider decorating your bedroom with oversized art to make a bold statement or create a gallery wall using a collection of smaller pieces. Whether you hang a beautiful canvas or a series of photographs, art can instantly transform the ambiance of your bedroom.
Refresh Your Window Treatments
Upgrading your window treatments can create a fresh and stylish look in your bedroom. Swap out outdated curtains or blinds with drapery panels that complement your bedroom decor. Sheer drapery can create an airy and ethereal feel, while velvet room darkening panels can provide optimum light control and privacy along with a luxurious look.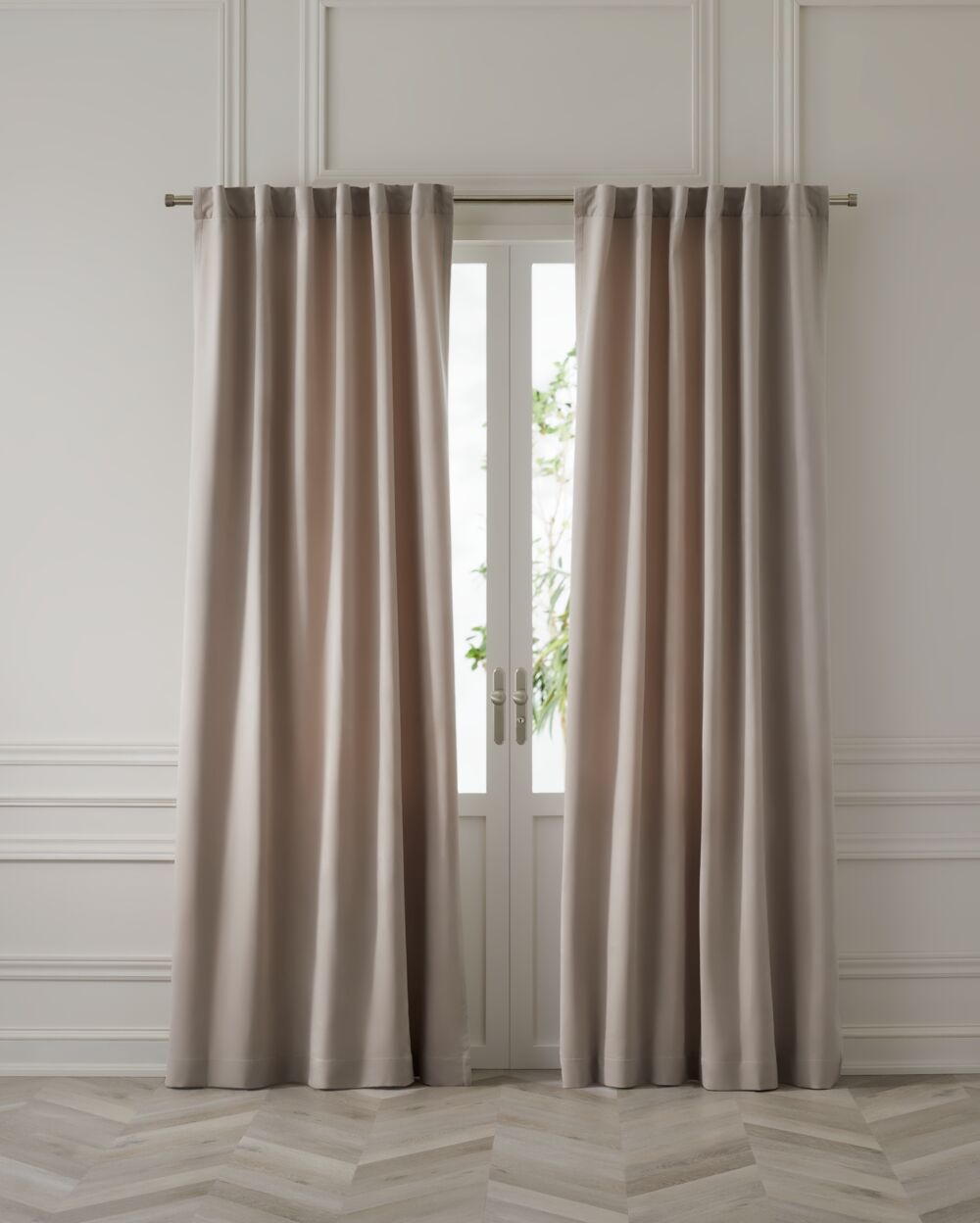 Elevate Your Lighting
Layered lighting can make a huge difference in the atmosphere of your bedroom. Decorate your bedroom with accent lighting, such as wall sconces or table lamps, to create a warm and cozy ambiance as you wind down from the day. Install an upgraded ceiling fixture that acts as a centrepiece in the space and enhances the overall look of the room. Layering your lighting can instantly elevate the room and change the mood, allowing you to create the perfect environment for relaxation.
Add Some Toss Cushions to Your Bed
If you want to give your bed a luxurious touch, add some toss cushions. They not only provide extra comfort but also serve as decorative accents in your bedroom. Choose cushions that complement your bedding and bedroom colour palette. Mixing different textures and patterns can add depth and visual interest to your bed.
Switch Up Your Bedding Seasonally
Transform the look of your bedroom by switching up your bedding with the changing seasons. Opt for relaxed linen or crisp percale during spring and summer to create a breezy and refreshing atmosphere. In fall and winter, choose deeper shades and cozy materials, like a faux fur throw and Portuguese flannel bedding, to create a snug and inviting feel.
Add An Area Rug
An area rug can tie the elements of your bedroom together and provide a soft and comfortable surface underfoot. Choose a rug in a soothing, versatile neutral that complements your bedroom's colour palette and adds texture to the space. It can anchor your bed or be placed in the centre of the room, creating a defined area that elevates the room.
Declutter With Smart Storage
A clutter-free bedroom promotes relaxation and a sense of calm. A few stylish storage solutions can keep your belongings organized and out of sight. Wicker baskets can serve as both functional and decorative storage options, while sleek modular units can provide ample space for storing clothes, accessories, and other items. By keeping your bedroom tidy, you can create a serene environment conducive to restful sleep.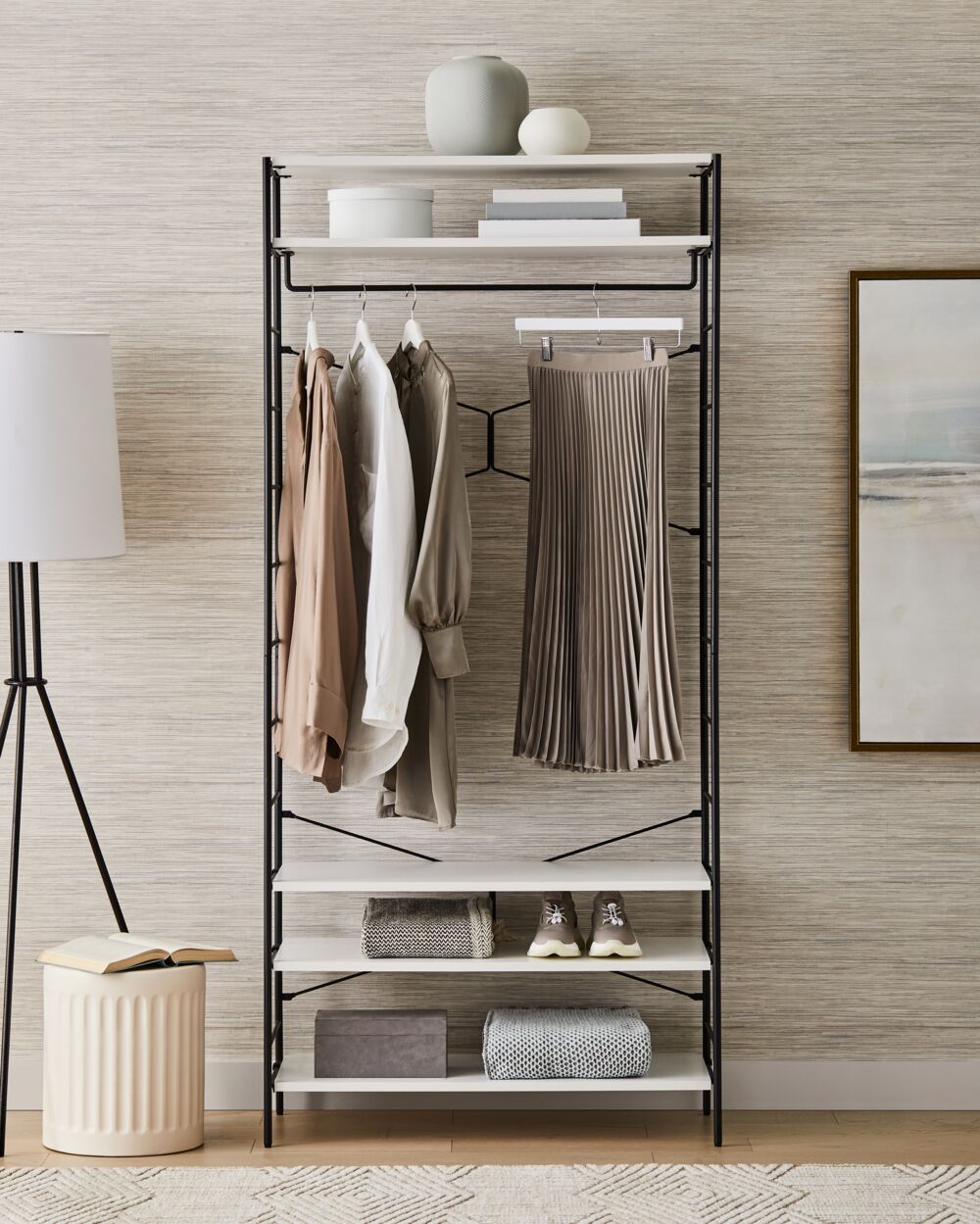 Transform Your Walls with Peel-and-Stick Wallpaper
If you want to make a statement with your bedroom walls but don't want to commit to permanent changes, consider using peel-and-stick wallpaper. This versatile and removable wallpaper option allows you to experiment with different patterns, textures, and colours. Choose a dark, rich pattern for a dramatic look, or try a neutral toned faux grasscloth for the look of luxurious texture. It's an easy and cost-effective way to add personality and character to your bedroom without the hassle of traditional wallpaper installation.
Photography by A Plus Creative