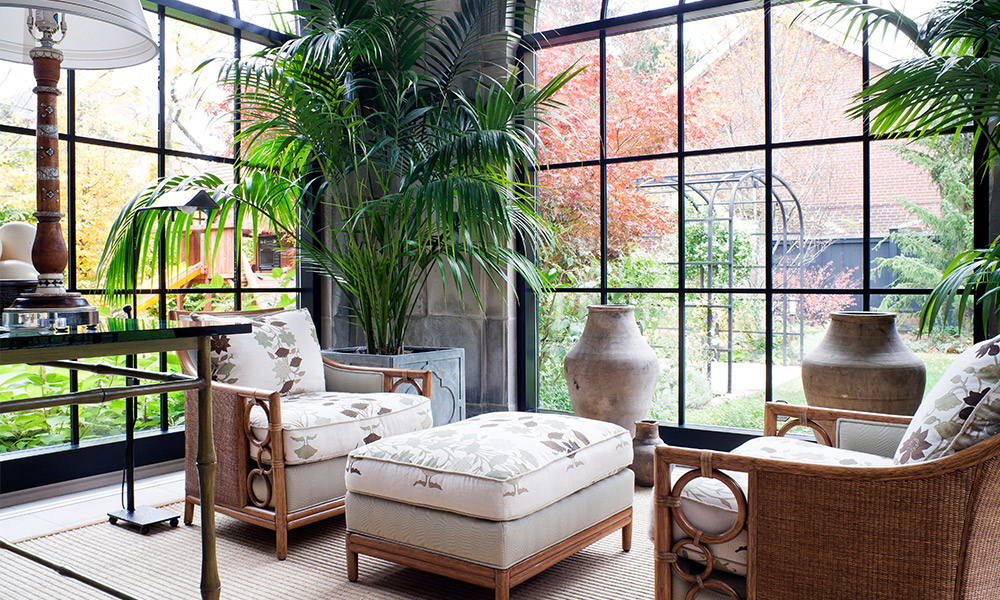 With so many of us spending more time than ever in our homes these days, it's important to ensure yours is a peaceful retreat to both work and relax. But if the idea to destress your home hasn't crossed your mind, you're not alone. We often think about minimizing stress in our life but reducing stress in your physical space is important as well. It'll create a more productive, enjoyable environment, not to mention make you a happier person – and it really doesn't have to take all that much.
Here are four easy tips to help you destress your home:
Bring in the Light
Make a habit of opening your blinds or drapes every morning to allow all the natural sunlight to come pouring through. As we spend more time indoors, it's particularly important we make sure to get enough vitamin D from the sun to keep our energy levels and mood up. Is your space lacking in natural light? Consider a few well placed lighting fixtures to brighten things up.
Simplify Your Colour Scheme
A neutral, pared-back palette can create a much more peaceful space. Incorporate soothing colours like creams, beiges, and soft blues and greens that connect us back to nature. It helps create a calmer, less stressful environment.
Breathe in Nature
Uplifting scents like lavender in the bedroom and rosemary in the kitchen can have an incredible effect on our moods. Treat your home to a bouquet of fresh florals every once in a while and consider investing in an indoor tree or a few plants. They not only look beautiful, but improve the air quality as well.
Control the Clutter
Clear away any unnecessary items from surfaces like countertops and coffee tables. This includes items that you don't need to use on a daily basis or don't serve a style purpose. When your surroundings look neat and free of clutter, it can help keep your mind feeling clearer too.