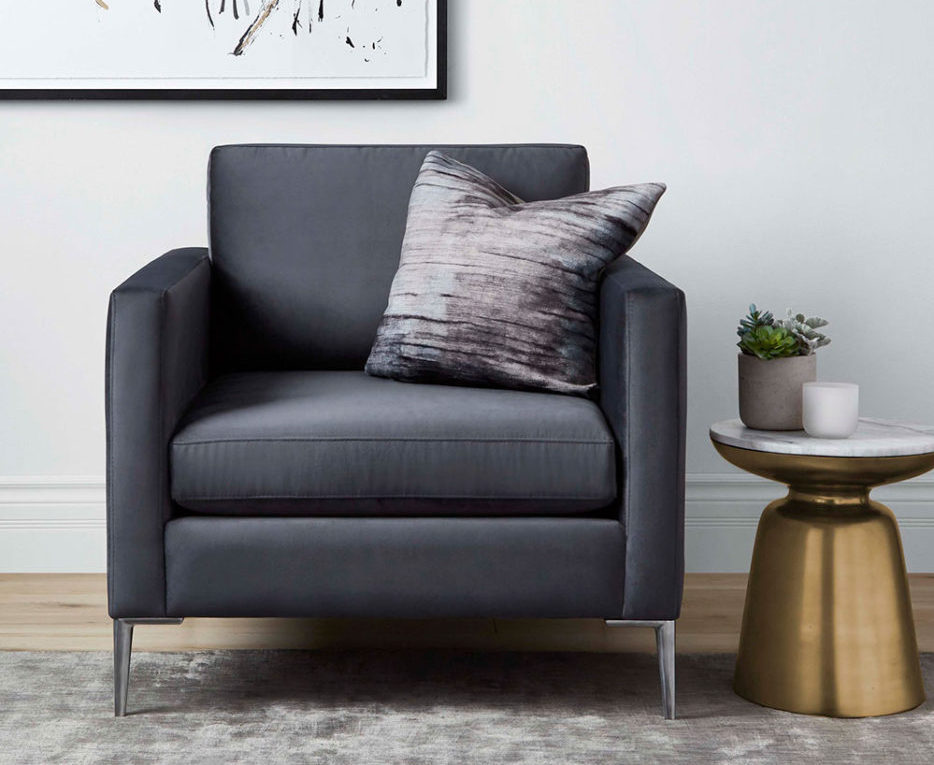 When most of us see velvet used in interior decorating, we associate the fabric with richness and grandeur. This makes sense when, throughout it's history, velvet has largely been associated with nobility. Because of it's expensive production cost as well as its unusual softness and texture, it's still a luxurious fabric and one that tends to come with a higher price tag. But like linen or leather, Brian finds velvet gets better with age, so is usually well worth the investment.
Velvet is woven on a special loom that weaves two thicknesses of material at the same time, the ends of which are then split apart to create a beautiful dense pile. Because of it's dense pile, it beautifully reflects and changes with the light like no other fabric. Whether you're a fan of this lavish textile or not, there's no denying it's a material that can create major visual impact in a space.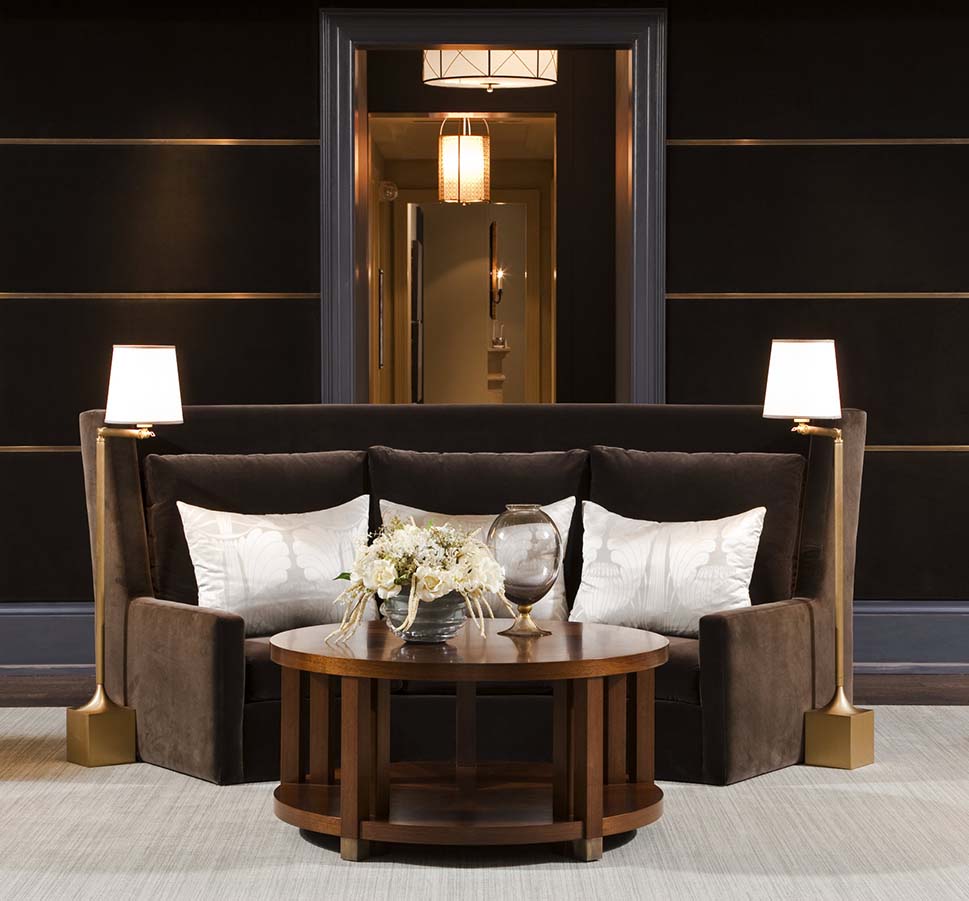 We typically associate velvet with deep rich colours like navy or red, but right now we're seeing a major trend towards soft pastels like blush and aqua. Velvets made in these colourways feel a little fresher, less heavy and come with a quieter glamour.
Velvet fabric may be an incredibly popular trend right now, but according to Brian, is one with a long life. If you're interested in trying out this luxe material in your space, here are a few tips for using the material in your home:
Balance textures. Velvet works nicely with lighter fabrics like linens and silks, and mixing with these creates a variety of texture and visual interest.
Try it in different rooms. If you really love velvet, don't be afraid to use the material in multiple rooms. Try a cushion on the back of a chair in the office, an upholstered velvet headboard in the bedroom, or a statement velvet sofa in the living room.
Up the glamour. Mix with similarly alluring finishes like modern brass-accented furniture and lighting fixtures to add even more glamour to the space.
If you're nervous, test it out. Start small with some accent cushions in the living room. If you're a fan, feel confident investing in larger statement pieces.
Maintain it. Vacuum your velvet upholstery regularly. If matted areas appear in the fabric from frequent pressure, use a steamer on the reverse side of the fabric to help rid of these. Don't stress over patinas that may occur over time – Brian loves how these add character to a piece.
Photography by A Plus Creative (top)