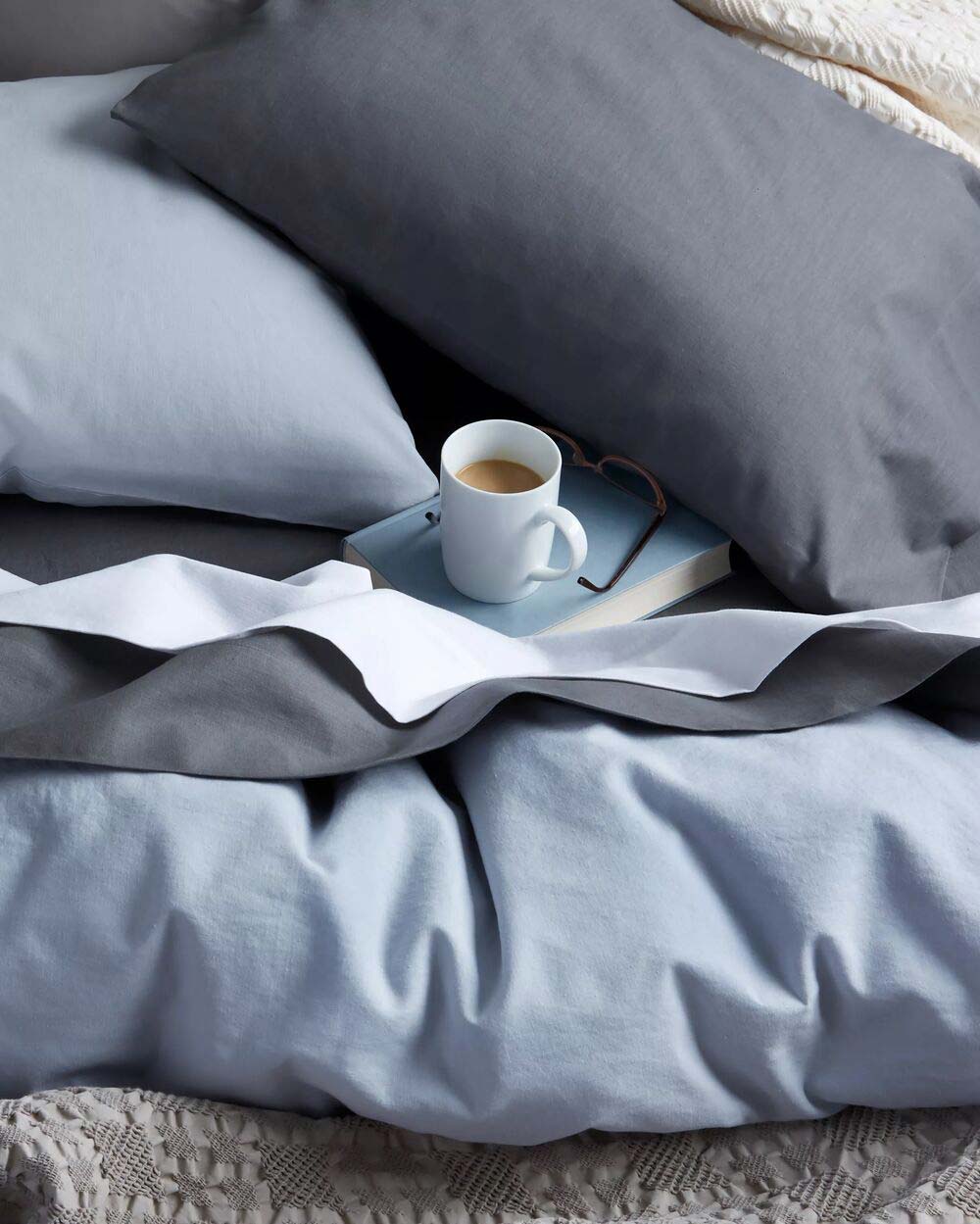 Are you looking to add a touch of easy sophistication to your home? Well, look no further than versatile and stylish linen. This timeless material not only exudes a relaxed vibe but it also brings a touch of luxury to any room and there are so many ways to style your home with linen.
If you've ever worn a linen shirt or slept in a bed of linen sheets in the deep heat of summer, you likely know how perfectly breathable the fabric can be. It has natural moisture-wicking properties that help conduct heat and keep you cool throughout the day, making it the perfect choice for the warmer months. But there are more reasons to love this material, especially when it comes to decorating.
Linen is a natural fabric that adds a beautifully-relaxed look to a space. It's made from flax fibres, which are incredibly strong. These fibres don't stretch and are highly resistant to damage from abrasion. In fact, linen is actually two to three times stronger than cotton, and can last up to 12 times as long. Even better, linen gets softer and softer with age. With regular washing and handling, it gets smoother and more lustrous, allowing you to love it for years to come.
These days, linen is commonly being blended with other fabrics for new textures and to add a touch of breathability to the mix. When combined with cotton, it can take on more vibrant colours, allowing for more flexibility in decorating, and giving us even more reason to use this material throughout the home. Here are five ideas to style your home with linen.
Combine Colours for a Lively Palette
Who says neutrals have to be boring? Linen provides the perfect canvas to play with colour combinations and create an effortlessly chic look. Mix and match linen toss cushions, drapery panels, or bedding in various shades to inject personality into your space. Try pairing soft white or natural beige with rich tones like charcoal grey or deep blue for a refreshing twist. The contrast between the crisp linen texture and vibrant hues will add depth and visual interest to your space.
Dress Up Your Windows with Linen
If you're looking to elevate your window treatments, linen-like texture is the way to go. Its airy and light nature adds a touch of ethereal charm to any room. Opt for linen or linen-texture sheer drapery panels in neutral shades like ivory, crisp white, or natural beige for a sophisticated look. The fabric's natural drape creates a relaxed ambiance, allowing softly diffused natural light to filter through.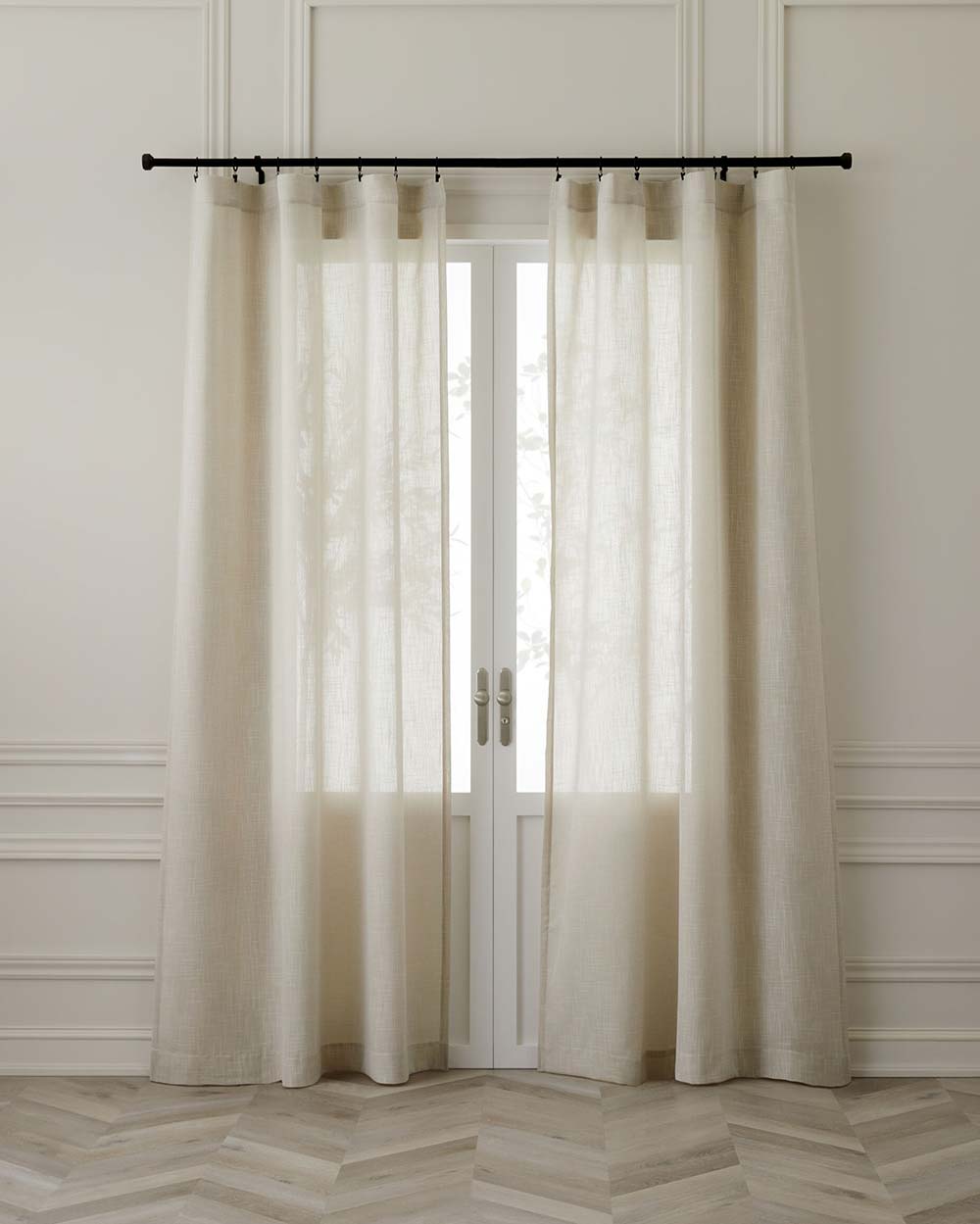 Lean Into the Lived-In Look
When you style your home with linen, we're a big fan of the relaxed, wrinkled look. In fact, in the world of linen, wrinkles are not a flaw but a desirable characteristic. It adds beautiful texture and has an organic, natural feel. Embrace the natural, lived-in look by allowing your linen upholstery, bedding, and table linens to wrinkle freely. The slightly rumpled texture adds a stylish, laid-back vibe to your space. If you do want to iron your bedding or table linens, be sure to do so when the fabric is slightly damp so as not to damage the fibres.
Embrace Woven-Look Wallcovering
Wallcoverings are an easy way to make a statement in your home, and a woven style is a timeless choice. With the look of subtly woven patterns, linen, faux linen, or faux paper weave wallpapers can add depth and character to your walls. Opt for peel-and-stick wallpaper in a luxury matte finish to get the look of natural texture with an easy application. Unlike traditional linen, luxury peel-and-stick wallpapers are easy to clean and maintain, making them a practical choice.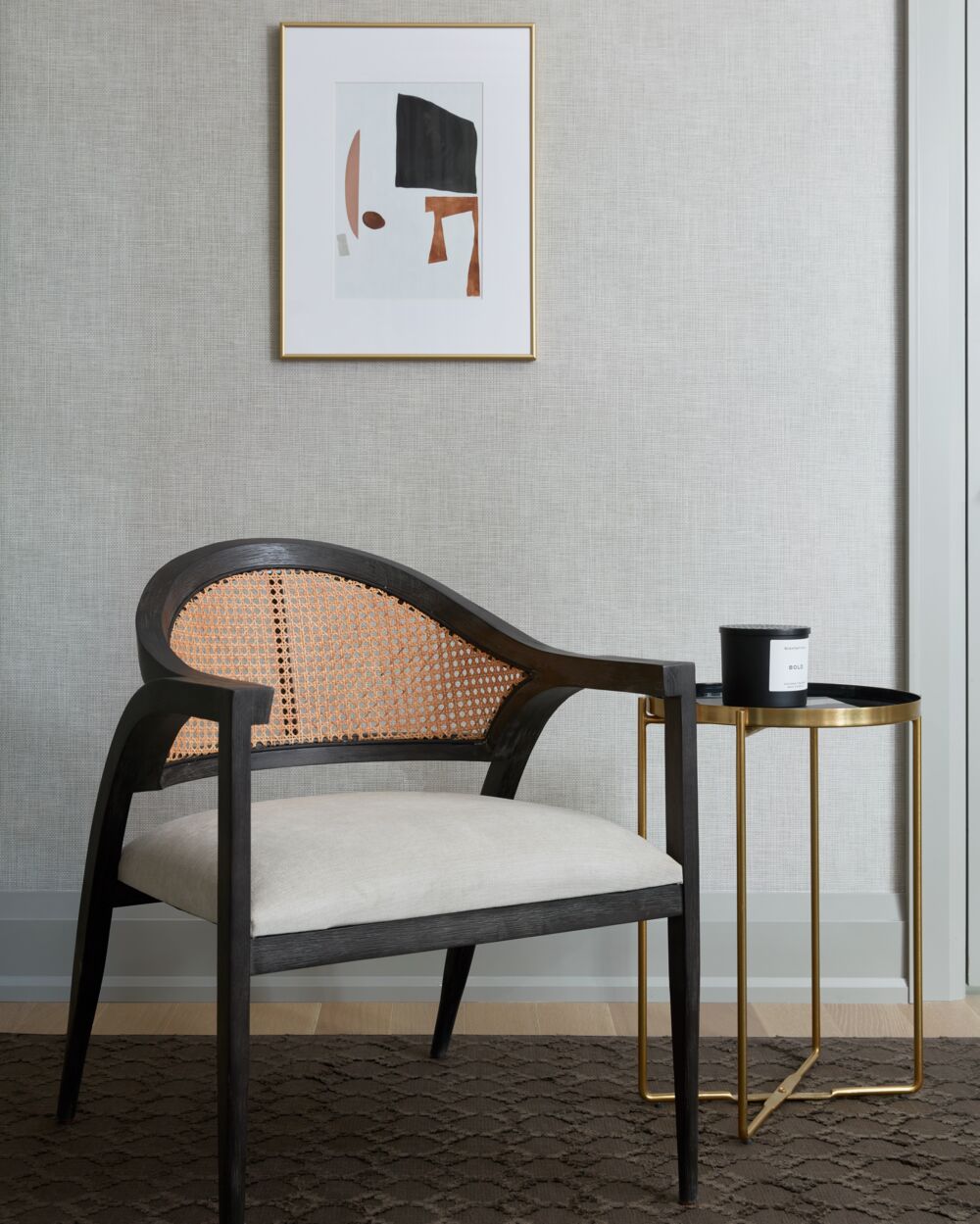 Illuminate with Linen Shades
When it comes to creating the perfect ambiance in your home, lighting plays a crucial role. And what better way to soften and diffuse the light than with linen shades? Opt for lamps or light fixtures with linen shades to add a warm and inviting glow to your living spaces. The natural texture of linen produces a gentle, filtered light that creates a cozy and intimate atmosphere. Whether you choose a walnut wood base topped with crisp white linen shade or a tapered linen pendant encased in a matte black frame, there's a linen lighting fixture that's perfect for every interior.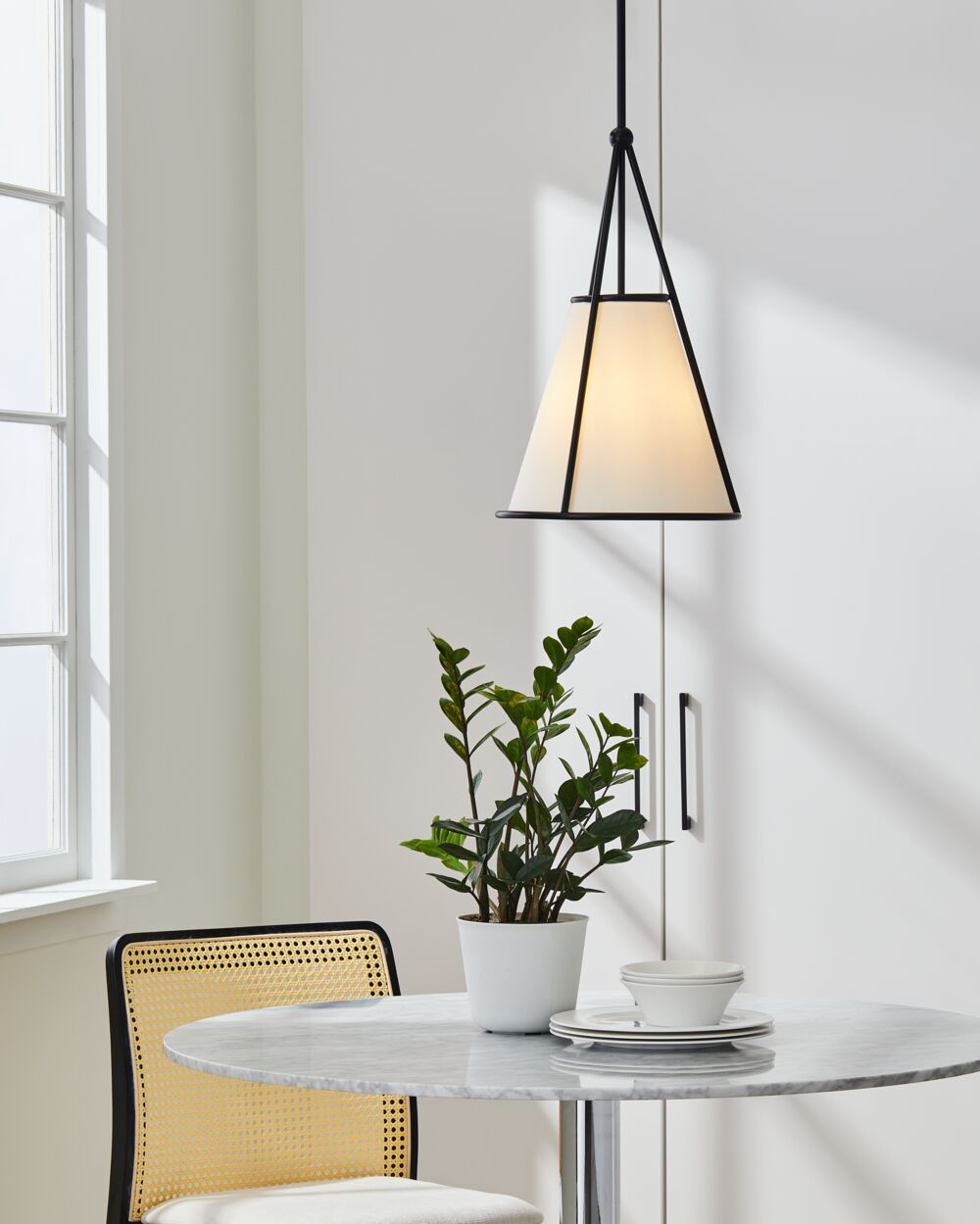 Photography by A Plus Creative (1, 2, 4) and Kim Jeffery (3)