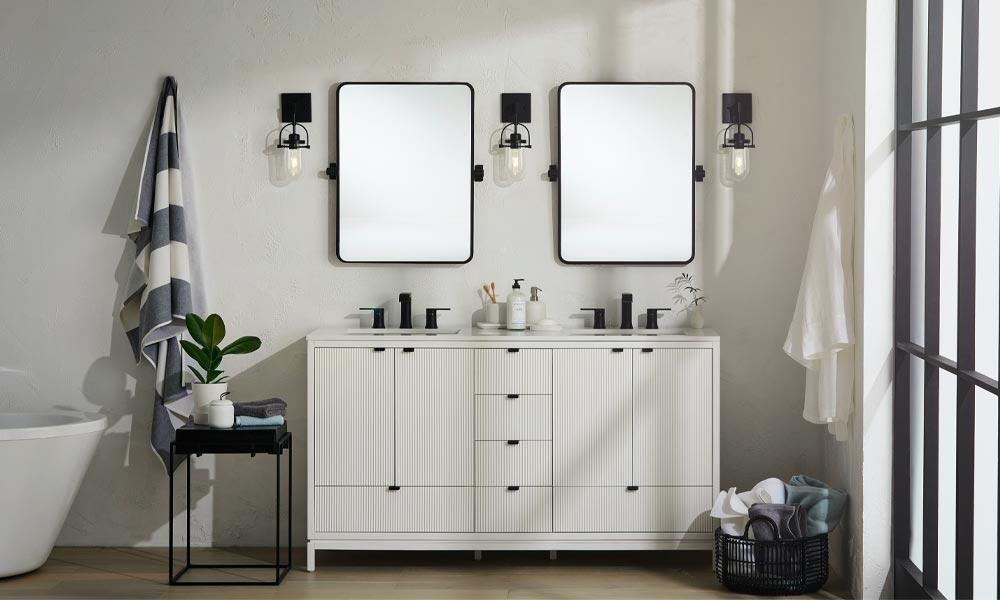 When it comes to the home renovation wish list, the main bathroom usually holds a top spot and it's easy to see why – it's a workhorse in the house. Having a functional and beautiful space to indulge in some self-care is an investment in both you and your home. If you're ready for a refresh, a new vanity is a quick and impactful way to improve the look and feel of your bathroom. Here are some helpful tips to remember when shopping for a vanity.
Size
In order to reduce time and cost, keeping the vanity in the same location as the current plumbing is your best bet. It also means being mindful of the existing space. Ready-made vanities come in a variety of sizes, so knowing how big or small a piece you need will help narrow the search. If you love a particular style, check the website to see what other sizes are available, as selection may vary from in-store and you could be pleasantly surprised with additional choices online.
Style
Switching out the vanity can also change the overall feel of your bathroom, as it's typically the largest piece in the room dictating much of the bathroom style. A vanity with clean lines gives the space a more modern vibe while traditional details – like fluting – can lean towards a classic aesthetic. Don't forget to complete your new look with lighting, mirrors, and accessories.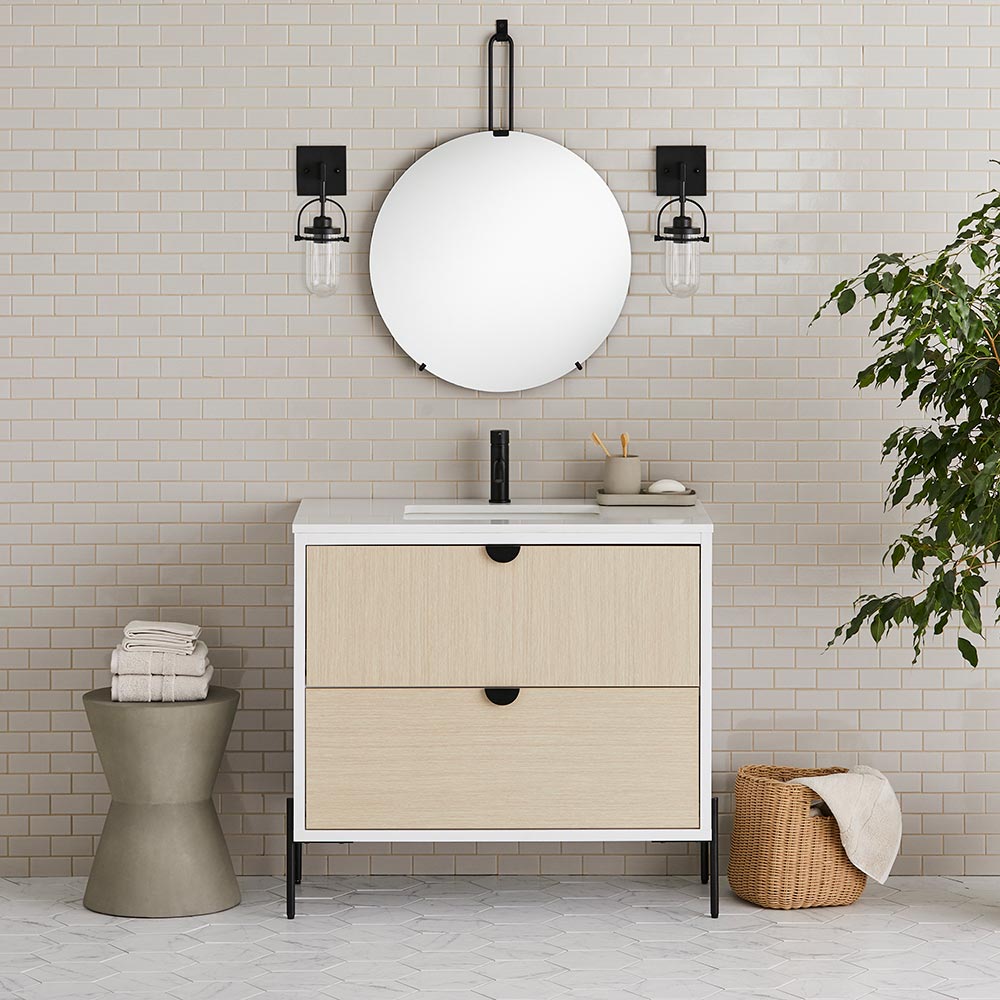 Material & Finishes
You might not give much thought to what a vanity is made of, but the quality of the materials and finishes will give an indication of the longevity of the piece. Look for solid construction of the frame and drawers, and when possible opt for vanities with minimal assembly. Integrated ceramic sinks and solid surface countertops are also durable, easy to maintain, and long lasting, adding to the lifespan of your vanity.
Features
Shopping for a vanity often starts with the size and style, but it's the details that will make the difference. If this is the main bathroom in the house, think about your storage needs and how the vanity can help with them. Divided inserts corral make-up, lotions, and accessories to help keep the bathroom organized while large drawers can hold extra towels. Knowing what you need out of a vanity will help you find the right one.
Photography by A Plus Creative